Anatomy and Physiology A Online Course
Study human anatomical structures
Understand physiology in human systems that are essential knowledge in many industries – education, science, health care, fitness and exercise, nutrition and weight loss, alternative medicine, among others
An introductory course allows for learning at your own level – just do the basics or challenge yourself to study in a level you're comfortable with.
This course is the first in our range of anatomy courses and naturally progresses onto Anatomy and Physiology B, C, and D and is a pre-requisite for the said courses. Lessons cover cells and tissues, the skeleton, the muscular system, the nervous system, digestion and excretion and physiological systems.
Course Aims:
Explain the human body at a microscopic level, including the structure and function of cells, tissues and membranes.
Explain features of the human skeletal system.
Describe the human muscular system, in terms of structure and basic function.
Explain the human nervous system, in terms of structure and basic functions.
Explain different physiological systems of digestion and excretion in the body.
Explain different physiological systems of the body.
There are 6 Lessons in this course:
Cells and Tissues
Introduction
Cell Components
Human Tissues
Epithelial tissues
Connective tissues
Fluid tissues
Muscle tissues
Nervous tissues
Cell Division
Cell Processes
Osmosis and Diffusion
Hydrostatic Pressure
Active Transport; Phagocytosis, Pinocytosis
Electro Chemical Gradient
Nutrient and Waste Exchange in Cells
The Skeleton
Bone tissue
Cartilage
Bone marrow
The periosteum
Osteology
Bone Anatomy
Bone Types
Review of all Bones in a Human Skeleton
Bone Joints; Synarthrosis, amphiarthrosis, Diarthroses
Types of Bone Movements
Skeletal Functions
Fractures
Fracture Healing
Osteoporosis
The Muscular System
Parts of the Muscular System
Tendons
How Muscles Move
Muscle Fibre (Filament) Types; thick, thin, elastic
Smooth (or involuntary) muscle
Striated (or voluntary) muscle
Cardiac muscle
Types of Skeletal Muscle
The Nervous System
Nerve Cells
Sensory Neurons
Motor Neurons
Terminology
The Nervous System
Central Nervous System
Peripheral Nervous System
The Brain; Cerebellum, Olfactory bulb, Cerebrum, Thalamus, Hypothalamus, Medulla Oblongata
Spinal Chord
Spinal Chord Injuries
Cranial Nerves
Spinal Nerves
Automatic Nervous System
Reflex Actions
Digestion and Excretion
Digestive System Introduction
The Alimentary Canal
The Mouth
Esophagus
Stomach
Small Intestine
Large Intestine
Accessory Digestive Organs
Nutrient and Digestion Disorders
Vomiting
Peptic Ulcer
Jaundice
Lactose Intolerance
Hemorrhoids
Cirrhosis
Excretory System
Urinary System
Physiological Systems
Endocrine System
Effects of Hormones; seven types
Summary of Endocrine Glands
Respiratory System
Physiology of Respiration
Gaseous Exchange
Rate and Depth of Breathing
Reproductive System
Physiology of Reproductive System
Pregnancy and Birth
The Circulatory System
Lymphatic System
When you have completed the lessons of your Certificate course, you will be given the option of taking the optional exam. It's okay if you don't want the exam, we still issue your Careerline Certificate. For Advanced Certificates however, the exam is compulsory (per module) and are included in the course fee.
Get Free Info Pack
Complete the form below to get your free info pack.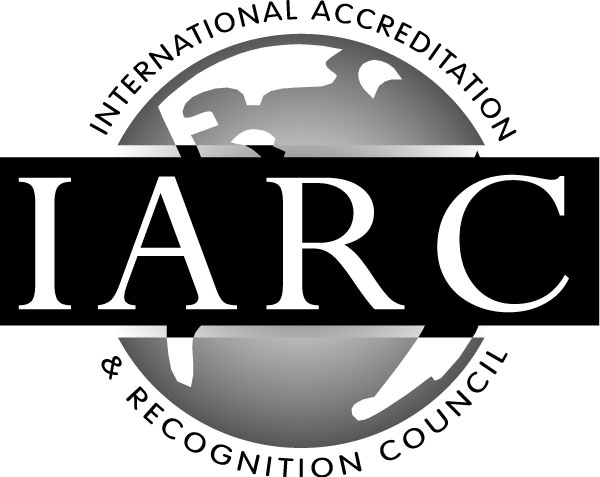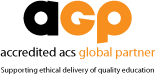 Our science courses are taught by a range of different tutors depending on the area of expertise.  We have specialised tutors in environmental science, animal (veterinary) science, human nutrition and health science and so on.  At enrollment you will be assigned your tutor who is an expert in that field.  You will receive a welcome email from them within 1 - 2 days of enrollment so you will be able to contact them as soon as you need to.
Some subjects such as biochemistry are an integral part of many sciences including animal (veterinary science), human health science and many parts of environmental science.  We have many experienced tutors who are qualified to teach introductory biochemistry.  Depending upon your particular interest in biochemistry we will assign a tutor in the appropriate field at enrollment.
Careerline (or CLC) has been in business since 2011. We offer over 360 online short courses with great features such as self-paced study, the choice of online or correspondence (just pick printed material when enrolling) study all with full tutor support from our incredibly talented tutors.
Our mission is to provide affordable, flexible education to anyone, anywhere, anytime! We believe that education should be available to all and that no education is wasted.  We are passionate about giving straight up advice on what are the best options for our future students and if we don't think a course if right for your purposes we'll tell you.
Frequently Asked Questions
Can I pay in installments?
Yes! We offer great payment plans, however full payment up front is the cheapest. You can choose the best payment plan for you from the course page, or call us on 07 55368782 to talk to one of our course consultants for a custom plan.
Can I study from anywhere in the world?
We have many international students. Careerline's range of courses are suitable for any one, anywhere in the world.
Do I get a discount if I enroll in a second course?
Yes. You may claim a 5% fee discount when you enroll in a second course, and a further 10% off a three-course package.
Do I have to sit an Exam?
No. If you are enrolled in a Certificate course (100hrs), the exam is optional. You will be issued with a certificate which proves that you are competent in all units, if you choose not to sit the exam.
Do you have set start dates?
There are no set start dates, you may start at any time. Our courses are all self-paced. As our home page says, 'Courses for Anyone, Anywhere, Anytime'. 'Anytime' includes the start time of your choice. However, we do encourage our students to submit assignments on a regular basis. Wherever possible, we suggest developing a study routine.