Biochemistry B (Plants & Animals) Online Course
Work towards a career in medicine, research, nutrition, agriculture, health science and natural health care. learn about the chemistry of molecules found in and associated with living systems biochemists try to understand complex procedures, how molecules are created or destroyed and how they relate and affect each other, and you can too. Know about the many of the essential building blocks of life including: amino acids, proteins, sugars, polysaccharides, lipids, enzymes, vitamins, hormones, RNA and DNA. This course follows on from Biochemistry A (Plant or Animal) and focuses more on biochemical molecules.
Course Aims:
Describe the characteristics of a range of biochemical molecules
Distinguish between different groups of biochemical molecules.
Describe the structural characteristics and other properties that differentiate standard amino acids one from another.
Discuss structures of different proteins (both covalent and 3-dimensional).
Describe common protein dynamics including folding, structural evolution and haemoglobin function.
Describe the structure and dynamics of different types of saccharides and polysaccharides.
Discuss the composition and structure of both lipids and membranes.
Describe the structure and dynamics of different types of enzymes, vitamins and hormones.
Describe the structure and function of different types of nucleic acids including DNA and RNA.
Identify some of the basic laboratory techniques used in biochemistry and to appreciate the importance of safety in the laboratory.
There are 9 lessons in this course:
Introduction to Biochemical Molecules
What is Biochemistry?
Cells – Prokaryote Cells, Eukaryote Cells, Viruses and Prions
Biomolecules – Proteins, Carbohydrates, Lipids, Nucleic Acids, Vitamins and Co-enzymes, Hormones and Neurotransmitters
Metabolic Processes – Catabolism and Anabolism
Amino Acids
Amino Acids – Biochemical Nomenclature
Amino Acid Properties – Acidic and Basic, Hydrophilic and Hydrophobic, Polarity of the Side Chain, Amino Acid Polarity and Non-standard Amino Acids
Genetic Coding of Amino Acids
Terminology
Structure of Proteins
Proteins Functions
Protein Structure – Primary Structure, Secondary Structure, Tertiary Structure, Quaternary Structure
Fibrous Proteins – Collagen, Elastin, Keratin, Globular Proteins, Albumin
Cofactors and Conformation
Post-Translational Modifications
Protein Denaturation
Protein Degradation
Protein Dynamics
Protein Folding
Molecular Chaperones
Heat Shock Proteins – HSP90, HSP70, HSP60, Small Heat Shock Proteins
Chaperones
The Importance of Understanding Protein Structure
Structural Evolution of Proteins
Dynamics of Haem Proteins – Haemoglobin Co-operativity
Sugars and Polysaccharides
Saccharides – Monosaccharides, Oligosaccharides, Polysaccharides, Lectins
Polysaccharide Bonds
Polysaccharide Function – Classification of Monosaccharides, Ring or Chain Types, Complex Sugars
Monosaccharides – Glucose, Fructose, Galactose
Disaccharides – Sucrose, Maltose, Lactose
Polysaccharides – Starch, Dextrin, Glycogen, Cellulose
Lipids (Fats) and Membranes
Lipids – Fatty Acids, Tryacilglicerols, Neutral Lipids, Phospholipids, Glycolipids, Terpenoids
Cholesterol
Cellular Membranes
Terminology
Enzymes, Vitamins and Hormones
Enzymes – Coenzymes
Vitamins – Vitamin Classification, Reviewing Vitamin C
Hormones – Plant Hormones
DNA and RNA
Nucleic Acids – Structure of DNA, Types of RNA
DNA Replication
Inheritance
Interesting facts about DNA
Laboratory Techniques
Laboratory Health and Safety
Common Experimental Methods – DNA Methods, Protein Methods, General Methods
When you have completed the lessons of your Certificate course, you will be given the option of taking the optional exam. It's okay if you don't want the exam, we still issue your Careerline Certificate. For Advanced Certificates however, the exam is compulsory (per module) and are included in the course fee.
Get Free Info Pack
Complete the form below to get your free info pack.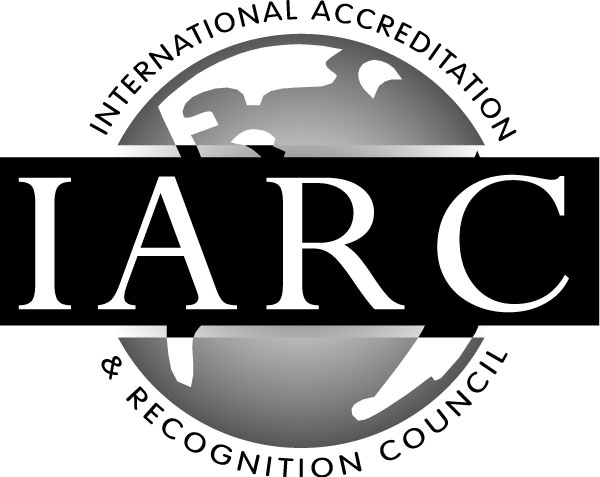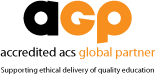 Our science courses are taught by a range of different tutors depending on the area of expertise.  We have specialised tutors in environmental science, animal (veterinary) science, human nutrition and health science and so on.  At enrollment you will be assigned your tutor who is an expert in that field.  You will receive a welcome email from them within 1 - 2 days of enrollment so you will be able to contact them as soon as you need to.
Some subjects such as biochemistry are an integral part of many sciences including animal (veterinary science), human health science and many parts of environmental science.  We have many experienced tutors who are qualified to teach introductory biochemistry.  Depending upon your particular interest in biochemistry we will assign a tutor in the appropriate field at enrollment.
Careerline (or CLC) has been in business since 2011. We offer over 360 online short courses with great features such as self-paced study, the choice of online or correspondence (just pick printed material when enrolling) study all with full tutor support from our incredibly talented tutors.
Our mission is to provide affordable, flexible education to anyone, anywhere, anytime! We believe that education should be available to all and that no education is wasted.  We are passionate about giving straight up advice on what are the best options for our future students and if we don't think a course if right for your purposes we'll tell you.
Frequently Asked Questions
Can I pay in installments?
Yes! We offer great payment plans, however full payment up front is the cheapest. You can choose the best payment plan for you from the course page, or call us on 07 55368782 to talk to one of our course consultants for a custom plan.
Can I study from anywhere in the world?
We have many international students. Careerline's range of courses are suitable for any one, anywhere in the world.
Do I get a discount if I enroll in a second course?
Yes. You may claim a 5% fee discount when you enroll in a second course, and a further 10% off a three-course package.
Do I have to sit an Exam?
No. If you are enrolled in a Certificate course (100hrs), the exam is optional. You will be issued with a certificate which proves that you are competent in all units, if you choose not to sit the exam.
Do you have set start dates?
There are no set start dates, you may start at any time. Our courses are all self-paced. As our home page says, 'Courses for Anyone, Anywhere, Anytime'. 'Anytime' includes the start time of your choice. However, we do encourage our students to submit assignments on a regular basis. Wherever possible, we suggest developing a study routine.