Short Course on Animal Health and Welfare
Continually growing your understanding and skills in caring for animals.
This course was developed for anyone who owns animals or works with animals; from pet owners and farm workers, to zoo keepers and staff in animal shelters. The course offers lots of options for practical tasks where you can focus your study on the type of animal that most concerns you, whether a pet dog, farm livestock, rescued wildlife, zoo animals or anything else.
These studies can set you on a pathway to continually growing your understanding and skills in caring for animals. This may be a course to underpin further studies; or it may be a one off course of study to underpin experience and informal learning that extends for years beyond these initial studies.
How does it work?
At the end of each lesson, you will be given a short interactive test to undertake, which will provide an indication of how your learning is progressing. Upon completing the very last lesson, you will be offered a more thorough automated test or examination. This final assessment can be undertaken at any time of day or night; and any day of the week; and if you achieve an overall pass (60% or more); you will be able to obtain a "certificate of completion" with your name and completion date on it.
Note: these short courses are self-guided online courses and are not to be confused with tutor-supported online courses.
There are 7 Lessons in this course:
INTRODUCTION
Considering Animal Ethics
Animal Rights
Animal Welfare
Health And Welfare
Providing Animal Health Care
Routine Health Treatments
PREVENTING DISEASE AND INJURY
Health Checks And Observations
The Importance Of Good Nutrition
Watering
Exercise And Stimulation
Appropriate And Safe Environment
Controlling Pests And Diseases
Veterinary Prevention
UNDERSTANDING & INSPECTING HEALTH ISSUES
Pathogens
Inspecting The Health Of Animals
Signs Of Ill Health
Differential Diagnosis
ANIMAL FIRST AID
Types Of Wounds
Treating Wounds
Fly Control
Bone & Joint Problems
Poisoning
First Aid For Wildlife
SOME COMMON ILLNESSES IN ANIMALS A-F
African Swine Fever
Allergies
Anaplasmosis
Anthrax
Aspergillosis
Arthritis
Avian Influenza (Bird Flu)
Bacterial Infections
Bile Duct Obstruction
Bladder Stones
Blastomycosis
Bloat
Blue Tongue
Botulism
Bordetella (Respiratory Infection)
Bovine Spongiform Encephalopathy (Bse)
Brucellosis
BVD (Bovine Viral Diarrhoea)
Camel Pox
Cancer
Cancer Eye
Candida
Canine Distemper
Cataracts
Chlamydiosis
Cholera
Chronic Murine Pneumonia (Murine Mycoplasmosis)
Coccidiosis
Colitis
Congestive Heart Failure
Conjunctivitis
Cryptococcosis
Cryptosporidiosis
Cystitis
Dermatitis
Diabetes Insipidus
Diabetes Mellitus
Dermatophilosis
Dropsy (Fish)
E-Coli 0157
Ear Mites
Eczema
Egg Binding
Encephalitis
Enteritis
Epilepsy
Equine Encephalomyelitis
Equine Herpesvirus (Ehv)
Equine Infectious Anemia Virus (Eia)
Equine Influenza
Erysipelas (Swine)
External Parasites
Feline Asthma
Feline Immunodeficiency Virus
Feline Infectious Peritonitis
Feline Leukaemia Virus (Felv)
Fibrosis
Fish Fungus
Flea Anemia
Foot And Mouth Disease
Foot Rot
SOME COMMON ILLNESSES IN ANIMALS G-N
Gastroenteritis
Giardia
Glaucoma
Grass Tetany
Heartworm
Heat Stress
Hip Dysplasia
Hookworm
Hendra Virus (Equine Morbillivirus Pneumonia)
Hydatid Disease
Hymenolepiasis
Hypertension
Hypothyroidism
Inflammatory Bowel Disease (Ibd)
Internal Parasites
Intestinal Impaction (Snakes)
Kennel Cough
Laryngitis
Legionellosis (Pneumonia Or Mild Respiratory Illness)
Leptospiriosis
Leukaemia
Liverfluke (Fasciola Hepatica)
Listeriosis
Lumpy Jaw
Lyme Disease
Lymphocystis
Lymphoma
Malaria
Mange
Mastitis
Melioidosis
Metabolic Bone Disease (Reptiles)
Mouth Canker (Stomatis)
Mrsa Infection
Muscular Dystrophy
Mycotic Infection (Reptiles)
Myiasis
Necrotic Dermatitits (Scale Rot)
Newcastle Disease
Nipah Virus
Nitrate Poisoning
Nutritional Secondary Hyperparathyroidism
SOME COMMON ILLNESSES IN ANIMALS O-Z
Obesity
Overgrown Teeth
Ovine Johne's Disease (Ojd)
Pancreatic Disorders
Parvovirus
Pediculosis (Lice)
Peritonitis
Pneumonia
Poisoning
Polyomavirus
Pox Virus
Proventricular Dilation Disease (Pdd)
Psittacosis
Q Fever
Rabbit Calicivirus Disease
Rabies
Rhinitis
Rift Valley Fever (Rvf)
Ringworm
Scabies (Sarcoptic Mange)
Salmonellosis
Scours
Sendai Virus
Screw-Worm Fly
Streptococcal Infection
Surra
Swine Influenza (Hog Cholera)
Taeniasis
Tail And Fin Rot
Tetanus
Ticks
Toxic Plants
Toxoplasmosis
Transmissible Spongiform Encephalopathy (Tse)
Tuberculosis
Varroa Mite
Vesicular Stomatitis
Visceral Larval Migrans
West Nile Virus (Wnv)
White Spot (Ichthyophtirius Multifiliis)
Woody Tongue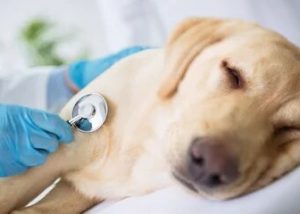 Continually growing your understanding and skills in caring for animals. This course was developed for anyone who owns animals or works with animals; from pet owners and farm workers, to zoo keepers and staff in animal shelters. The course offers lots of options for practical tasks where you can focus your study on the type […]
Enroll
Anytime
Delivery
Online
Duration
20 hours
Includes
Lessons, Quizzes, Final Test, Certificate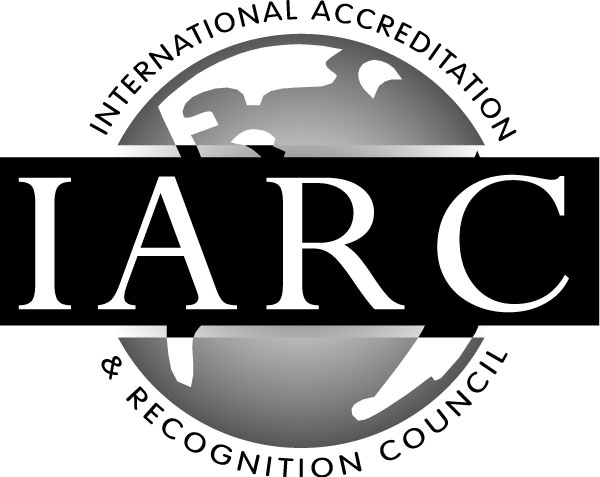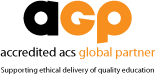 Get started today
Enroll
Anytime
Delivery
Online
Duration
20 hours
Includes
Lessons, Quizzes, Final Test, Certificate