Artificial Insemination Online Course
Artificial insemination (AI) is widely used in most domestic and even wild animal species. The reasons for use of AI instead of natural breeding are diverse and different for the various species. As in humans, AI can be used as a tool to increase conception rate in animals that have fertility problems. This is usually performed in companion animals such as horses and dogs, where individuals are important as breeding animals. In these situations, breeding animals are mostly chosen on performance and pedigree instead of breeding soundness. Breeders can go through a lot of effort to produce offspring from a specific dam or sire, irrespective of potential reproductive problems.
This course is not intended to replace practical workshops, but to provide students with a thorough understanding and knowledge of the different applicable practices in artificial insemination across a range of domestic species. Students are encouraged to participate in any practical workshops they can access.
Detailed Course Outline
This course is made up a number of lessons or units. Each having self assessment questions, set tasks (practical homework), and an assignment which you can upload online.  Click below to read about each of the lessons and what you will learn.
There are 10 Lessons in this course:
Introduction to Artificial Insemination in Animals
Definition of Artificial Insemination
Background on Artificial Insemination in Animals
Advantages of Artificial Insemination
Disadvantages of Artificial Insemination
The Milestones of Artificial Insemination in Animals
AI techniques in different species
AI techniques in the dog
AI techniques in horses
AI techniques in sheep
AI techniques in cattle
AI techniques in pig
AI in other species
The use of epididymal spermatozoa in AI
Use of sexed semen for AI
AI Legislation
Conclusion
Female Anatomy and Reproductive Endocrinology
Reproductive Systems
Female Reproductive Anatomy
The Ovaries
The Ovum
The Ovarian Cycle
The Estrus Cycle
Signs of Estrus or Heat in Various Species
Breeding Seasons and Breeding Cycles
Fertilisation and Implantation
Pregnancy
Pregnancy Diagnosis
Gestation Period
All About Semen
The Male Reproductive System
Spermatozoids
Semen: Collection, Storage and Preservation
Semen Collection
AI Sire Selection
Semen Collection Options
The Artificial Vagina
Digital Manipulation
Electro-ejaculation
Repeated collections
Semen Handling with Collection and Insemination
Semen Storage
Semen Preservation: Freezing Processes
Semen Quality Analysis
Getting Ready for Artificial Insemination
AI Technician: Confidence and Technique
AI Facilities
Management of Sires and Dams
Correct Semen Handling
Area and AI Kit
Frozen Semen Straws
Equipment Required fro Thawing and Inseminating Frozen Semen
Artificial Insemination in Cattle
Insemination Technicians
Semen Collection and Storage in Cattle
Heat Detection
Heat Signs and Detection
Artificial Insemination in Sheep and Goats (and touching on alpacas)
Factors Affecting AI
Insemination Technicians
Semen Collection and Storage
The Estrus Cycle
Goats
Estrus Detection for AI
Sheep
AI methods available
Equipment needed for AI
Vaginal or Cervical AI in Small Ruminants
AI on Alpacas
Artificial Insemination in Pigs
Semen Sources
Reproductive Systems in the Sow
Swine Estrus Cycle
Timing of AI
Equipment
Inserting the Catheter
Attaching the semen bottle
Artificial Insemination in Dogs
Ethics and Role of AI in Canine Breeding Programs
Semen Collection and Evaluation
The Estrus Cycle in Canines
Signs of Heat
Timing of AI
Insemination techniques in dogs
Artificial Insemination in Rabbits
Sperm Production in the Buck
Methods of Semen Collection
The Female Reproduction Cycle
Timing of Artificial Insemination
Artificial Insemination
Artificial Insemination in Horses
Stallions
Semen Handling
Extending semen for use within 8 to 10 hours
Extended, chilled semen for use 10 to 72 hours after collection
Extended, chilled semen for transport
Centrifugation of semen
Frozen semen
Quality control
Composition of transport media for use with fresh or chilled semen
Management and Handling of Mares Inseminated Artificially
Facilities Required for the AI of Mares
Equipment needed for insemination
Preparation of Mares to be inseminated Artificially
Timing of Inseminate with Frozen Semen
Preparation of Frozen Semen
Insemination of the Mare
When you have completed the lessons of your Certificate course, you will be given the option of taking the optional exam. It's okay if you don't want the exam, we still issue your Careerline Certificate. For Advanced Certificates however, the exam is compulsory (per module) and are included in the course fee.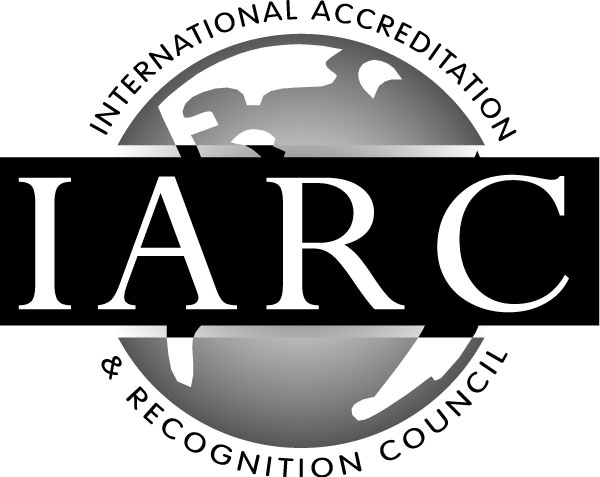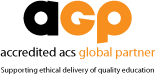 Dr Karen Catchpole  B.VSc. (Hons)
Karen brings to Careerline great experience and expertise in animal Science. Karen is a practicing veterinarian, now in her own small animal hospital, after working in varied roles over 17 years since graduation from Sydney University with first class honours.  Karen continues to maintain active involvement in education in both professional development and in tutoring both vocational and university students.  Karen's field of expertise is in internal animal medicine & surgery of cats & dogs.
Dr. Karin Dreyer-Haasbroek  B.V.S.   M.Sc.  (Parasitology)
Karin's love and passion for animals stem from growing up on a farm in South Africa. After gaining her Veterinary Science degree she worked in mixed general practice while completing a master's degree in Veterinary Parasitology. Living and working in South Africa exposed Karin to a vast range of experiences in the clinical veterinary field: treating patients ranging from marmoset monkeys to lions to the everyday cat, dog or horse. Two years as a Laboratory Vet resulted in helping farmers tackling livestock health problems in a variety of farm production systems. Since her move to Western Australia with her family, Karin has been working in a small animal practice.  During her 20 years as a vet, she has been involved in several research projects and the tutoring of students in various fields of animal science. She enjoys mentoring students and sharing her knowledge and she loves helping students flourish and realise their full potential.
Get access to your course content anywhere, anytime and study at your own pace.
Connect with other like-minded students and get help from the teacher whenever you have a question.
Graduate from your course knowing that you have what it takes to reach your next step.
Frequently Asked Questions
Can I pay in installments?
Yes! We offer great payment plans, however full payment up front is the cheapest. You can choose the best payment plan for you from the course page, or call us on 07 55368782 to talk to one of our course consultants for a custom plan.
Can I study from anywhere in the world?
We have many international students. Careerline's range of courses are suitable for any one, anywhere in the world.
Do I get a discount if I enroll in a second course?
Yes. You may claim a 5% fee discount when you enroll in a second course, and a further 10% off a three-course package.
Do I have to sit an Exam?
No. If you are enrolled in a Certificate course (100hrs), the exam is optional. You will be issued with a certificate which proves that you are competent in all units, if you choose not to sit the exam.
Do you have set start dates?
There are no set start dates, you may start at any time. Our courses are all self-paced. As our home page says, 'Courses for Anyone, Anywhere, Anytime'. 'Anytime' includes the start time of your choice. However, we do encourage our students to submit assignments on a regular basis. Wherever possible, we suggest developing a study routine.