Goat Husbandry Online Course
Goat production is a growing area with the demand for goat milk, meat and goat fibre increasing continuously. Learn sucessful goat husbandry in this unique 100-hour self-paced online course.
Students study a range of topics including general goat husbandry, kidding, meat and fibre production, dairy production, feed nutrition, goat breeds and more.
This course is offered:
online course or correspondence course
self paced
unlimited tutor support by email
online assignment uploads
This course is suitable for:
those involved in commercial goat husbandry for meat, fibre or milk production
amateur enthusiasts
those interested in a range of agricultural animal husbandry
No prior experience is required.
Course Aims:
Discuss the significance of goats, the characteristics that differentiate them from other domesticated animals and the scope and nature of goat industries
Select appropriate Goat Breeds for specified purposes
Describe how goats are bred
Determine and manage an appropriate diet for a goat
Identify a sick goat
Describe common health issues that can affect goats; their prevention and treatment
Determine facilities needed, and husbandry tasks that need to be undertaken for the management of a goat
Describe Kidding and Raising Kids
Explain the commercial farming goats for fibre, meat and other products (excluding dairy)
Determine viable plans for farming goats
Detailed Course Outline
This course is made up a number of lessons or units. Each having self assessment questions, set tasks (practical homework), and an assignment which you can upload online.  Click below to read about each of the lessons and what you will learn.
There are 9 Lessons in this course:
Nature and Scope of Goat Production
Introduction and History
Biological Terminology
Uses of Goats and Goat Production
Goats Breeds Overview
Introduction to Farm Systems
Keeping a Buck
Truths and Myths about Goats
Goat Psychology
Social Structure
Goat Breeds and Breeding
Dairy Goats
Saanen
Toggenburg
British Alpine
Anglo-Nubian
Fleece Goats
Angoras
Cashmere
Meat Goats
Boer Goats
Spanish Goats
Savannas
Kiko
Myotonic
Goat Skin
Black Bengal
Garganica
Pet Goats
Australian Miniature
Nigerian Dwarf
African Pygmy
Feral Goats
Selection and Breeding General Objectives
Reproductive System Anatomy
Puberty
Breeding Season
Flock Mating
Pen Mating
Hand Mating
Reproduction Control Methods
Synchronisation of Oestrus
Out of Breeding Season
Superovulation
Artificial Insemination
Genetics and Selection
Understanding Genes
Feeds and Nutrition
Feeding
Forage
Hay
Haylage
Straw
Wild Plants
Concentrates
By-products
Minerals
Feeding Strategies
Feeding for milk production
Feeding for meat production
Health Management
Health Problems
Ecopathology
Signs of Good Health
Bacterial and Viral Diseases
Clostridial Diseases
Johne's Disease (Paratuberculosis)
Listeriosis
Soremouth
Slow viruses
Parasites
Accidents, Emergencies and First Aid
Control of Bleeding
Tear wounds or lacerations
Electric Shock
Snake bites
Fractures
Poisoning
Abortion and Genital Processes
Chlamidiosis
Q Fever
Listeriosis
Leptospirosis
Toxoplasmosis
Ketosis
Digestive Problems
Bloat
Choking
Acidosis
Respiratory problems
White Muscle Diseases
Pinkeye
Urinary Calculi
Mastitis
Metritis
Sanitary Policy of Infectious Goats
Choosing a Vet
General Husbandry - Housing, Fencing, Grooming
Space Requirements
Housing and Fencing
Grazing and Pasture Management
Free Range
Intensive Confinement
Combination System
Grazing Methods
How Much Grazing
Other Areas That Can Be Utilised For Grazing
Hoof care
Disbudding
Dehorning
Tatooing
Vaccination
Worming
Grooming and Hair Care
Kids and Kidding
Hygiene during delivery
The delivery
Parturition/Birth
Care of a neborn kid
Early feeding
Weaning
Castration
Dairy Production
Milk Production
Lactation Curve
Quality and Composition
Compositions of goat's milk
Protein
Fat
Lactose
Ash
Vitamins
Factors of variation
Breeds and production systems
Age and lactation number
Different types of cheese
Meat and Fibre Production
Fibre Production
Mohair
Annual Management of Angora Flock
Mohair Production
Cashmere
Annual Management of a cashmere flock
Cashmere Production
Meat Production
Management of meat flock
Slaughter terminology
Carcass quality and grading
Leather production
Goat Farm Management
On the Farm – Buildings and Structures
Goat shelters
Farming production systems
Keeping records
Goat Management
Occupational Health and Safety Legislation
Farm Safety
Duty of care (employer and employer duties)
Lifting and manual handling
Protective Equipment
Dealing with chemicals
Storgae and disposal of chemicals
Handling tools and machinery
Safety Audit
Marketing your products
Advertising your stock
Where you can sell
When you have completed the lessons of your Certificate course, you will be given the option of taking the optional exam. It's okay if you don't want the exam, we still issue your Careerline Certificate. For Advanced Certificates however, the exam is compulsory (per module) and are included in the course fee.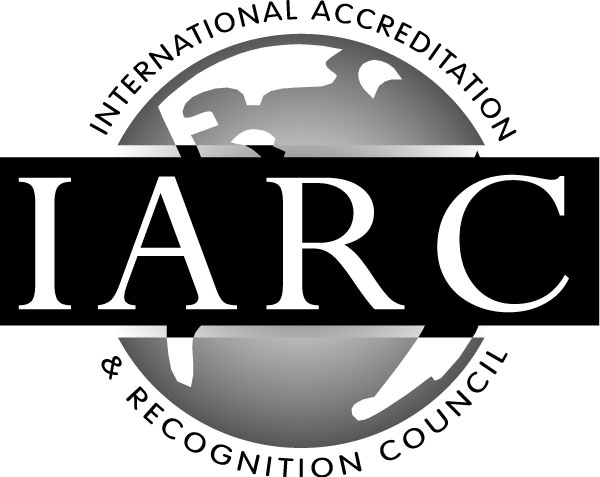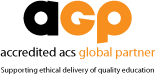 Dr Karen Catchpole  B.VSc. (Hons)
Karen brings to Careerline great experience and expertise in animal Science. Karen is a practicing veterinarian, now in her own small animal hospital, after working in varied roles over 17 years since graduation from Sydney University with first class honours.  Karen continues to maintain active involvement in education in both professional development and in tutoring both vocational and university students.  Karen's field of expertise is in internal animal medicine & surgery of cats & dogs.
Dr. Karin Dreyer-Haasbroek  B.V.S.   M.Sc.  (Parasitology)
Karin's love and passion for animals stem from growing up on a farm in South Africa. After gaining her Veterinary Science degree she worked in mixed general practice while completing a master's degree in Veterinary Parasitology. Living and working in South Africa exposed Karin to a vast range of experiences in the clinical veterinary field: treating patients ranging from marmoset monkeys to lions to the everyday cat, dog or horse. Two years as a Laboratory Vet resulted in helping farmers tackling livestock health problems in a variety of farm production systems. Since her move to Western Australia with her family, Karin has been working in a small animal practice.  During her 20 years as a vet, she has been involved in several research projects and the tutoring of students in various fields of animal science. She enjoys mentoring students and sharing her knowledge and she loves helping students flourish and realise their full potential.
Get access to your course content anywhere, anytime and study at your own pace.
Connect with other like-minded students and get help from the teacher whenever you have a question.
Graduate from your course knowing that you have what it takes to reach your next step.
Frequently Asked Questions
Can I pay in installments?
Yes! We offer great payment plans, however full payment up front is the cheapest. You can choose the best payment plan for you from the course page, or call us on 07 55368782 to talk to one of our course consultants for a custom plan.
Can I study from anywhere in the world?
We have many international students. Careerline's range of courses are suitable for any one, anywhere in the world.
Do I get a discount if I enroll in a second course?
Yes. You may claim a 5% fee discount when you enroll in a second course, and a further 10% off a three-course package.
Do I have to sit an Exam?
No. If you are enrolled in a Certificate course (100hrs), the exam is optional. You will be issued with a certificate which proves that you are competent in all units, if you choose not to sit the exam.
Do you have set start dates?
There are no set start dates, you may start at any time. Our courses are all self-paced. As our home page says, 'Courses for Anyone, Anywhere, Anytime'. 'Anytime' includes the start time of your choice. However, we do encourage our students to submit assignments on a regular basis. Wherever possible, we suggest developing a study routine.