Aged Care Counselling Online Course
Working with the elderly requires a different set of skills and knowledge to ensure that they receive the appropriate support. This aged care counselling course considers the different issues that are faced by older people, such as bereavement, chronic illness, terminal illness and death, and how to provide them with appropriate support. The transition from independence and health to aged care and disability can often happen with great speed. There is a need for a formal education on this subject because often families and the aged themselves are unprepared for the changes that occur – either from deteriorating health or aging. Compassion and understanding are crucial for anyone working with the elderly.
This is an online course suitable to the needs of those who are providing support to the elderly in both a professional or informal way and who would like improve their skills and understanding of the issues facing the elderly and their families at their own convenience through distance learning. Through this course, you will learn how to counsel the elderly and those suffering from dementia and other diseases, learn what happens to a person's state of mind as they age, discover ways in which a counselor, carer or anyone else might interact with and support an older person, expand your knowledge and skills for professional development; or to better help those around you.
This course is highly recommended to anyone working in nursing homes, aged care, counselling, community services or anyone who has to help someone with age and health related issues.
Course Aims:
To discuss theories of ageing, and to develop an understanding of the different stages of human development.
To describe the psychological impact of changes which occur as a person reaches old age
To understand the effect of physical health problems on older people.
Describe the nature and scope of support services, including counseling, for the elderly.
Describe a range of solutions that can enable an elderly person to adapt to changed circumstances in order to continue performing tasks or pursuing interests that are becoming increasingly difficult for them.
Explain how a variety of counseling techniques can be applied to specific Grief and loss situations for counseling elderly persons.
Develop a strategy for counseling an elderly person who has been diagnosed with a debilitating or terminal illness.
Develop a strategy for counselling an elderly person who has lost a loved one.
Determine when and how to intervene in the life of an elderly person.
Detailed Course Outline
This course is made up of a number of lessons or units.  Each of these has self assessment questions, a set task (practical homework) and an assignment which you can upload online.
There are 9 Lessons in this course:
Understanding Ageing
Gerontology
Ageing (Definition)
Population Ageing
The Effects of the Ageing Population
Theories of Human Development
Erikson's Theory of Development
Levinson
Theories of Retirement
Disengagement Theory
Activity Theory
Atchley's Model of Retirement
Lifestyle Changes
Relationships – with Children, with Partners (Husband/wife), with Grandchildren
Friendships
Sexuality and Older People
Cognitive Changes
Intelligence
Depression
Determining Type of Depression
Unipolar and Bipolar Disorders
Causes of Depression
Risk factors for Depression
Men and Depression
Symptoms of Depression
Deterioration of Health
Physical Changes (Skin, Hair, Height, Senses)
Reflexes
Sex
Chronic Health Problems – Osteoarthritis, Rheumatoid Arthritis, Gout
Exercise
Diet
Nutrition
Pain relief
Medication
Stress
Support Services
Preventative Services
Occupational Therapists
Physiotherapists
Complimentary Practitioners
Counseling Professionals
Other Support Services (e.g. Meals on Wheels, Funeral Services)
Enablement Techniques
Common Risks for Elderly: Risk of Falling, Vision, Hearing, Nutrition, Sexuality.
Techniques to maintain Quality of Life: Driving a car, banking, shopping, house cleaning, Gardening, Socialising, Pets, Exercise, Sports
Grief and Loss Counselling
Grief (Definition)
Psychological aspects of Long Term Grief
Family, Work, Financial, Loneliness, Morality after bereavement
Counselors Response and Intervention
Practical Intervention, Depression
Debilitating and Terminal Illness
Dementia
Kinds of Dementia (Alzheimer's, Vascular Dementia)
Strategies for Counseling the Demented Client
Communication, Daily Activities, Sleeping Difficulties, Hallucinations and Delusions, Wandering, Depression, Terminal Illness: Patients Response, Anxiety, Depression, Guilt & Anger, Defense Mechanisms.
Preparing for Approaching Death; Practical Preparations, Emotional Responses, Responses of Friends and Family
Losing a Loved One
Importance of Loss
Assessment
Role of the Deceased
Death of a Child
Stigmatised Death
Co-Morbidity. Counseling Strategies: Bibliotherapy, Use of Rituals, Bereavement Support Groups.
Special Therapeutic Situations: Traumatic, Sudden, and Stigmatised Loss, Ongoing Support, Social Stigmas of Suicide
Ethics and Intervention
Barriers to Aged Care Counseling
Addressing the Client€'s Needs
Common Legal and Ethical issues in Aged Care: Decision Making Capacity, Competence, Informed Consent, Confidentiality, Euthanasia
When you have completed the lessons of your Certificate course, you will be given the option of taking the optional exam. It's okay if you don't want the exam, we still issue your Careerline Certificate. For Advanced Certificates however, the exam is compulsory (per module) and are included in the course fee.
Get Free Info Pack
Get your free info pack by completing the form below.
"This course filled a missing gap not offered as part of the TAFE module for both the Certificates III in Aged Care and Home and Community Care (HACC). During my time working with Uniting Care Ageing, I found myself wanting more knowledge and understanding especially towards the process and impact of grief and loss for many of my elderly clients. I searched through several advanced educational systems for the particular area to be studied and understood. I decided using Careerline Courses being satisfied had how the modules covered a very wide area regarding the grief and loss counselling areas."
Maria-Jane Tilt
Aged Care and Counselling Graduate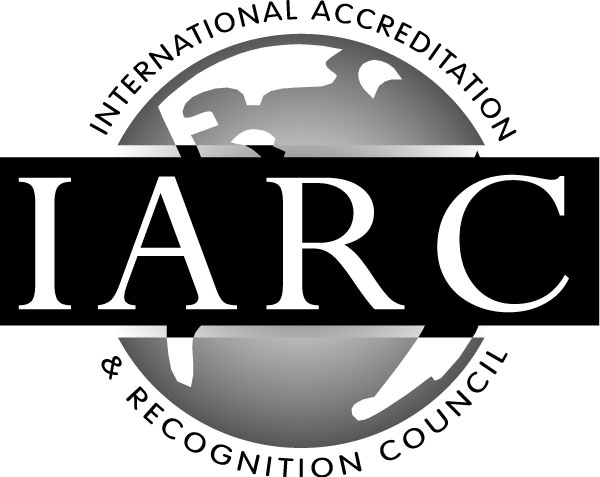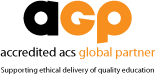 Dr Nicholas Harris B. Psychology (Hons I), PhD
Nicholas is a social psychologist; he studies and teaches on topics involving group-level and individual-level behavior, as well as examining the effect of the situation.  Nicholas has been involved in writing textbooks and research papers in psychology. Nicholas' teaching experience is vast; he has taught social psychology, indigenous and intercultural psychology, statistics, research methods, psychological measurement and assessment, personality, organizational psychology, counselling skills, and ethics. Nicholas has also completed a number of short courses on counselling and suicide prevention, and has volunteered for a number of years with Lifeline. Nicholas has supervised a number of honours and master's research theses.
Get access to your course content anywhere, anytime and study at your own pace.
Connect with other like-minded students and get help from the teacher whenever you have a question.
Graduate from your course knowing that you have what it takes to reach your next step.
Frequently Asked Questions
Can I pay in installments?
Yes! We offer great payment plans, however full payment up front is the cheapest. You can choose the best payment plan for you from the course page, or call us on 07 55368782 to talk to one of our course consultants for a custom plan.
Can I study from anywhere in the world?
We have many international students. Careerline's range of courses are suitable for any one, anywhere in the world.
Do I get a discount if I enroll in a second course?
Yes. You may claim a 5% fee discount when you enroll in a second course, and a further 10% off a three-course package.
Do I have to sit an Exam?
No. If you are enrolled in a Certificate course (100hrs), the exam is optional. You will be issued with a certificate which proves that you are competent in all units, if you choose not to sit the exam.
Do you have set start dates?
There are no set start dates, you may start at any time. Our courses are all self-paced. As our home page says, 'Courses for Anyone, Anywhere, Anytime'. 'Anytime' includes the start time of your choice. However, we do encourage our students to submit assignments on a regular basis. Wherever possible, we suggest developing a study routine.