Grief Counselling Online Course
This course provides a sound basis for understanding and working with people who are experiencing grief. Develop your understanding of appropriate practices and procedures for Grief Counselling. Topics covered include: Nature and Scope of Grief, Stages of Grief, Grief and different age groups, Adjustment to Bereavement, Abnormal Grief, Preparing for Bereavement, Long-term Grief and more.
This course is suitable for anyone in the situation of providing support to those who are grieving and anyone wanting to gain a deeper understanding of the grieving process.
Course Aims:
Describe the nature and scope of grief and bereavement counselling and individuals' attitudes to grief.
To identify through continuing exploration, the meaning and responses of a wide range of loss situations, taking cultural variations into account.
To describe the different ways that children may respond to grief and to develop appropriate strategies for helping them to cope.
Determine the different ways that adolescents may respond to grief and to examine how these perspectives have translated into counselling practice
Describe the different means through which individuals are able to adjust to loss and to consider other options available to them.
Describe when an individual's response to grief may be considered abnormal and to discuss methods of assisting such individuals.
Define the different ways of preparing for grief and bereavement and to consider social, cultural and psychological perspectives.
Describe separation, loneliness, the effects of long-term grief and long-term counselling support strategies.
Detailed Course Outline
This course is made up of a number of lessons or units.  Each of these has self assessment questions, a set task (practical homework) and an assignment which you can upload online.
There are 8 Lessons in this course:
Nature and Scope of Grief and Bereavement
Understanding loss
Society's views on loss
Coping with loss
Knowing what to expect
Mourning
Living with grief
Terminology
Types of grief
Stages of Grief
Common stages
Duration of grief
Denial
Anger
Bargaining
Depression
Acceptance
Tasks of mourning
Criticism
Mourning process in Judaism (case study)
Response to loss and grieving
Not coping
Grief and Children
Grief for children up to three years old
Grief for 3 to 6 year old
Grief for 7 – 8 year old
Grief for children 9 years and older
Preparing a child for death
Sudden death
After a death
Funerals
Typical child responses to grief
Case studies
Feelings about suicide
Supporting a grieving child
Help from family and friends
Guidelines for letting children know what is and is not acceptable
Children with serious problems with loss and grief
Grief and Adolescents
Grief as a unique adolescent experience
Adolescent responses: remoteness, anger, abuse, tears, egocentrism, sense of universality, etc.
Helping the grieving adolescent
Difference between adolescent and adult grief experience
Adjustment to Bereavement
What is grief
Accept the loss
Feel the pain
Adjust, Adapt, etc.
Grief counselling
Counsellors response and intervention
Abnormal Grief
Complicated grief reactions
Worden's categories of complicated grief reactions
Causes of abnormal grief
Post traumatic stress disorder
Symptoms and treatment of PTSD
Loss of children in pregnancy: ectopic pregnancy, miscarriage
Supporting people with complicated grief
Managing grief after a disaster
The course of bereavement
Complications of bereavement
Traumatic grief
Risk factors for complications of bereavement
Treating bereaved individuals
Role of the professional in early stages of disaster bereavement
Preparing for Grief and Bereavement
Socio cultural influences on the grief process
Grief and terminal illness
Preparing for an approaching death
Practical preparations
Emotional responses of the dying
Responses of family and friends
Future Outlook and Long-Term Grief
Psychological aspects of long term grief
Chronic illness and grief case study
Disabled child case study
Strategies for handling long term grief: guided mourning, support groups, medication, etc.
When you have completed the lessons of your Certificate course, you will be given the option of taking the optional exam. It's okay if you don't want the exam, we still issue your Careerline Certificate. For Advanced Certificates however, the exam is compulsory (per module) and are included in the course fee.
Get Free Info Pack
Get your free info pack by completing the form below.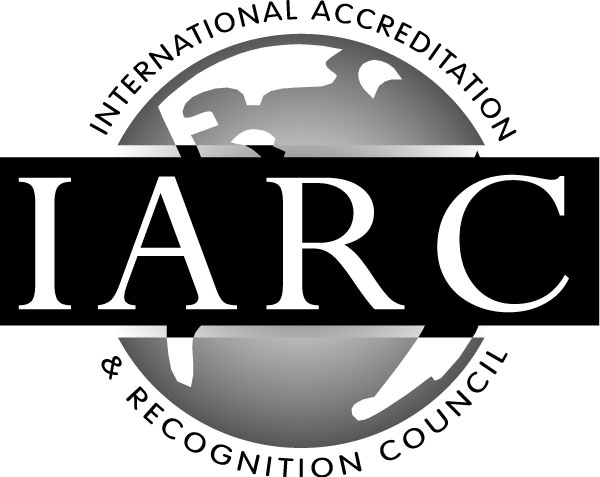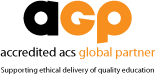 Dr Nicholas Harris B. Psychology (Hons I), PhD
Nicholas is a social psychologist; he studies and teaches on topics involving group-level and individual-level behavior, as well as examining the effect of the situation.  Nicholas has been involved in writing textbooks and research papers in psychology. Nicholas' teaching experience is vast; he has taught social psychology, indigenous and intercultural psychology, statistics, research methods, psychological measurement and assessment, personality, organizational psychology, counselling skills, and ethics. Nicholas has also completed a number of short courses on counselling and suicide prevention, and has volunteered for a number of years with Lifeline. Nicholas has supervised a number of honours and master's research theses.
Get access to your course content anywhere, anytime and study at your own pace.
Connect with other like-minded students and get help from the teacher whenever you have a question.
Graduate from your course knowing that you have what it takes to reach your next step.
Frequently Asked Questions
Can I pay in installments?
Yes! We offer great payment plans, however full payment up front is the cheapest. You can choose the best payment plan for you from the course page, or call us on 07 55368782 to talk to one of our course consultants for a custom plan.
Can I study from anywhere in the world?
We have many international students. Careerline's range of courses are suitable for any one, anywhere in the world.
Do I get a discount if I enroll in a second course?
Yes. You may claim a 5% fee discount when you enroll in a second course, and a further 10% off a three-course package.
Do I have to sit an Exam?
No. If you are enrolled in a Certificate course (100hrs), the exam is optional. You will be issued with a certificate which proves that you are competent in all units, if you choose not to sit the exam.
Do you have set start dates?
There are no set start dates, you may start at any time. Our courses are all self-paced. As our home page says, 'Courses for Anyone, Anywhere, Anytime'. 'Anytime' includes the start time of your choice. However, we do encourage our students to submit assignments on a regular basis. Wherever possible, we suggest developing a study routine.