Delivering Distance Education Online Course
Distance Education is one of the strongest growth areas in vocational and tertiary education. There are two main reasons for this:
People are busier than ever before, moving location, working odd hours etc, so there is a greater need than ever for people to be able to study where and when they are able to find the time.
Technology has enabled distance education to be delivered more effectively than ever before.
Learn the technical and personal skills required to tutor and teach in this rewarding sector in this course.
Course Aims:
Identify differences between various modes of distance education and other forms of education.
Determine appropriate methods for communicating with, and motivating action from, new distance education students.
Provide effective support services to students undertaking distance education studies.
Explain the ways that teachers and students can work together by using effective listening skills, problem solving techniques, empathy and other interactive strategies to maintain effective and meaningful relationships in the learning process.
Manage physical and human resources within a distance education program to achieve appropriate benefit for cost expended.
Conduct effective assessment of distance education students.
Conduct effective administration of distance education students.
Improve students' and teachers' ability to communicate effectively in a distance education environment.
Provide support for graduates upon or following completion of a distance education course.
There are 9 lessons in this course:
Scope and Nature of Distance Education
Trends in Education
Changes in the World and their Impact on Distance Education
Growth in Distance Education Industry
Advantages and Disadvantages of Distance Education
Forms of Distance Education
Traditional Distance Education (paper-based education)
Mentor guided projects or research
Video or audio courses
Real Time Conferencing
Online
E Learning
Blended learning
What Style of Study Works Best
Adapting Teacher-Learning Models to Distance Education
Exposition Model
Behavioural Model
Cognitive Development Model
Interaction Model
Transaction Model
Comparing Online Education with Traditional Distance Education
Getting the Student Started
Profiling Students who are New to Distance Education
Making the Transition
Getting Past the First Lesson
How to Do Assignments
Time Management
Writing Style
Completing Assignments
Supporting Students
Introduction to Nature and Benefits of Support Services in Distance Education
Types of Support Services
Guidelines for Counselling New or Prospective Students
Guidelines for Completing Assignments
Help with Research
Student Feedback
Real Time Support
Introduction
Dealing with Practical Work
Telephone Conference
Online Chat
Video Conferencing
Mentoring
Workshops and Attended Events
Conducting Structured Exercises in Small Groups
Listening Skills
Emphatic Listening
Conflict
Managing Resources
Scope of Resources
Cost of Resourcing
Considering Resourcing Options
PBL Project to manage resources for a specified distance education course.
Assessment
Introduction
Various Approaches to Assessment
Grading
Types of Assessment for Distance Education
Submitting and Processing Assignments
Marking Exams
Exam Procedures and Processes
Plagiarism
Practical Examination
Student Administration
Introduction
Advice for Prospective Students
Enrollment Procedures
Student Records
Managing Feedback and Course Improvement
Communication Skills
Introduction
Interpersonal Communication Skills for Distance Education
Classroom Education does not Suit Everyone
Understanding What Impairs a Student's Focus
Supporting Graduates
Cost Vs. Benefit
Alumni
Direct Support
Assistance with C.V.'s
Networking Services
Career Advice
Ongoing Use of Student Services
News Bulletins
When you have completed the lessons of your Certificate course, you will be given the option of taking the optional exam. It's okay if you don't want the exam, we still issue your Careerline Certificate. For Advanced Certificates however, the exam is compulsory (per module) and are included in the course fee.
Get Free Info Pack
Complete the form below to get your free info pack.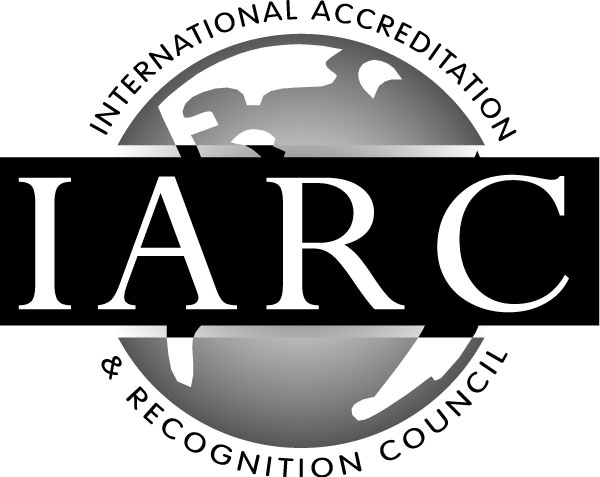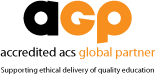 Our science courses are taught by a range of different tutors depending on the area of expertise.  We have specialised tutors in environmental science, animal (veterinary) science, human nutrition and health science and so on.  At enrollment you will be assigned your tutor who is an expert in that field.  You will receive a welcome email from them within 1 - 2 days of enrollment so you will be able to contact them as soon as you need to.
Some subjects such as biochemistry are an integral part of many sciences including animal (veterinary science), human health science and many parts of environmental science.  We have many experienced tutors who are qualified to teach introductory biochemistry.  Depending upon your particular interest in biochemistry we will assign a tutor in the appropriate field at enrollment.
Careerline (or CLC) has been in business since 2011. We offer over 360 online short courses with great features such as self-paced study, the choice of online or correspondence (just pick printed material when enrolling) study all with full tutor support from our incredibly talented tutors.
Our mission is to provide affordable, flexible education to anyone, anywhere, anytime! We believe that education should be available to all and that no education is wasted.  We are passionate about giving straight up advice on what are the best options for our future students and if we don't think a course if right for your purposes we'll tell you.
Frequently Asked Questions
Can I pay in installments?
Yes! We offer great payment plans, however full payment up front is the cheapest. You can choose the best payment plan for you from the course page, or call us on 07 55368782 to talk to one of our course consultants for a custom plan.
Can I study from anywhere in the world?
We have many international students. Careerline's range of courses are suitable for any one, anywhere in the world.
Do I get a discount if I enroll in a second course?
Yes. You may claim a 5% fee discount when you enroll in a second course, and a further 10% off a three-course package.
Do I have to sit an Exam?
No. If you are enrolled in a Certificate course (100hrs), the exam is optional. You will be issued with a certificate which proves that you are competent in all units, if you choose not to sit the exam.
Do you have set start dates?
There are no set start dates, you may start at any time. Our courses are all self-paced. As our home page says, 'Courses for Anyone, Anywhere, Anytime'. 'Anytime' includes the start time of your choice. However, we do encourage our students to submit assignments on a regular basis. Wherever possible, we suggest developing a study routine.