Research Project D (Thesis) Online Course
Develop innovative approaches to workplace activities through systematic research in an industry relating to their stream studies.
Apply and build on skills and competencies gained throughout previously studied modules developing initiative and innovation.
Course Aims:
Construct a problem statement
Identify related literature resources which correspond to 'the problem statement'
Understand nature of hypotheses and methods of hypothesis development
Develop initial method for your research project
Identify the data sources for the research project
Complete a Research Proposal
Understand how to structure a thesis
Complete an Ethics Form to gain approval for research
Write a thesis draft.
There are 10 lessons in this course:
The Problem Statement
Introduction
What is a problem
Selecting a topic
Structure of a problem statement
How does a problem statement relate to quantitative and qualitative research
Referencing and reference types
The Literature Review Part I
What is a literature review
Relating your literature review to the problem statement
Types of literature
Collecting information
Finding literature: text books, journal articles, indexes, abstracts, internet
The Literature Review Part II
Critical reading
Literature review structure
Writing
Verbs
Quotations
Presentation of work
The Hypothesis
What is a hypothesis
Definitions
Scientific method
Structuring a hypothesis
What is not a hypothesis
Null hypothesis
Correlation vs cause and effect
Occam's razor
The Method
Introduction
Structuring your research method
Research strategy
Data collection
Quantitative data
Qualitative data
Data sampling
Sampling methods
Research integrity
Data Collection
Introduction
Primary and secondary sources of data
Quantitative data
Qualitative data
Data collection
Literature review
Key informants
Experimental
Correlation
What is correlation
Questionnaires, Surveys and Tests
Interviews
Documentation
Observation
Focus groups
Case studies
Combination and triangulation
Research Proposal
Introduction
Outline
Cover Page, abstract, introduction, problem statement, hypothesis, context background, literature survey, research methodology
Time schedule, budget, terminology, resource list, appendix
Academic writing
Thesis Writing
Nature of thesis structure
Thesis structure guidelines: different types
Ethics
Ethics of collecting data
Human research
Non human research
Ethics committee
Categories of research
Where To From Here
Pitfalls
Finalising a thesis submission
When you have completed the lessons of your Certificate course, you will be given the option of taking the optional exam. It's okay if you don't want the exam, we still issue your Careerline Certificate. For Advanced Certificates however, the exam is compulsory (per module) and are included in the course fee.
Get Free Info Pack
Complete the form below to get your free info pack.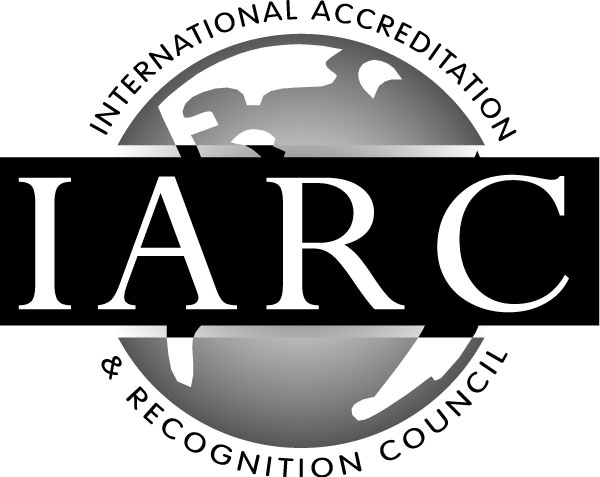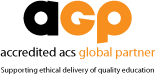 Our science courses are taught by a range of different tutors depending on the area of expertise.  We have specialised tutors in environmental science, animal (veterinary) science, human nutrition and health science and so on.  At enrollment you will be assigned your tutor who is an expert in that field.  You will receive a welcome email from them within 1 - 2 days of enrollment so you will be able to contact them as soon as you need to.
Some subjects such as biochemistry are an integral part of many sciences including animal (veterinary science), human health science and many parts of environmental science.  We have many experienced tutors who are qualified to teach introductory biochemistry.  Depending upon your particular interest in biochemistry we will assign a tutor in the appropriate field at enrollment.
Careerline (or CLC) has been in business since 2011. We offer over 360 online short courses with great features such as self-paced study, the choice of online or correspondence (just pick printed material when enrolling) study all with full tutor support from our incredibly talented tutors.
Our mission is to provide affordable, flexible education to anyone, anywhere, anytime! We believe that education should be available to all and that no education is wasted.  We are passionate about giving straight up advice on what are the best options for our future students and if we don't think a course if right for your purposes we'll tell you.
Frequently Asked Questions
Can I pay in installments?
Yes! We offer great payment plans, however full payment up front is the cheapest. You can choose the best payment plan for you from the course page, or call us on 07 55368782 to talk to one of our course consultants for a custom plan.
Can I study from anywhere in the world?
We have many international students. Careerline's range of courses are suitable for any one, anywhere in the world.
Do I get a discount if I enroll in a second course?
Yes. You may claim a 5% fee discount when you enroll in a second course, and a further 10% off a three-course package.
Do I have to sit an Exam?
No. If you are enrolled in a Certificate course (100hrs), the exam is optional. You will be issued with a certificate which proves that you are competent in all units, if you choose not to sit the exam.
Do you have set start dates?
There are no set start dates, you may start at any time. Our courses are all self-paced. As our home page says, 'Courses for Anyone, Anywhere, Anytime'. 'Anytime' includes the start time of your choice. However, we do encourage our students to submit assignments on a regular basis. Wherever possible, we suggest developing a study routine.