Catering Management Course Online
Start your own Catering Business
Study this self-paced catering course online from home. Catering is an exceptional platform whereby you can show the world your culinary expertise while providing people with the one thing they must have – food! You will have the opportunity to work alongside a variety of skilled professionals and cater to individuals with an assortment of food and beverage requests. You will be provided with a foundation in theoretical disciplines of event planning, food and beverage management, sales and marketing, human resources, accounting practices and legal contracts.
Dynamic starting point for catering and events employees.
Provide necessary skills to work in catering, events, hotels, and other venues.
Succinct learning time frames for Catering Management.
Complements work experience or paid work within the catering and events industry.
To work successfully in the catering and events industry, either as a director of your own company, or a manager or employee of someone else's, you must acquire theoretical knowledge and develop practical skills covering a broad scope of topics.   This Catering Management course will provide you with this foundation by teaching the elements of catering services and how events and functions management collaborates with additional catering services.  You will gain the ability to plan and calculate for successful food preparation and determine and apply beverage management requirements.
This is a popular and substantial starting point for anyone in the catering and events industry.
This Catering Management course will give you a broad based, basic training to work in catering, events, hotels, and other venues.
Suitable for anyone wanting to learn Catering Management without committing to years of study.
This course is perfect to complement those undertaking or wanting to undertake some form of work experience or paid work within the catering and events industry.
Catering Management will inform you on how to market your catering business to potential customers, considerations for preparing and executing contracts and agreements for catering services, effectively manage your human resources and recognize and apply basic accounting principles to your catering business.
How the catering course is taught
Self-paced, catering course online
Open enrollment, begin anytime
100 course hours
What you will learn
To manage a catering or events business.
To manage catering and events systems.
The foundations of integrated disciplines such as event planning, food and beverage management, sales and marketing, human resources, accounting practices and legal contracts.
To manage the requirements and challenges of; employee inductions, performance appraisals, exit interviews, staffing requirements, food safety, legal requirements and licensing, budgeting considerations and profit margins.
Careers
Catering and events company Owner or Director.
Catering and events company General Manager.
Catering and events Supervisor or Team Leader.
Catering and events Service Attendant.
Catering and events Bar Attendant.
Catering and events Kitchen Assistant.
Catering and events company Administration Assistant.
Get Free Info Pack
Get your free info pack by completing the form below.
Detailed Course Outline
This course is made up of a number of lessons or units.  Each of these has self assessment questions, a set task (practical homework) and an assignment which you can upload online.
There are 8 Lessons in this course:
The elements of catering services
Introduction
Catering events
Food service styles
The essentials of main service styles
The advantages of main service styles
Resources required for main service styles
Budget considerations for main service styles
Calculation human resource requirements for main service styles
Matching the service style to the catering event
Events management collaboration
The structure of event types
Event planning
Additional catering and event services
Food production practices
Food production systems and methods
Food safety requirements
Converting measurements
Portion estimation for events
Beverage management requirements
Legal considerations
Characteristics of spirits
Characteristics of wine
Beverage profit margins
Sales and marketing plans
Target markets
Marketing plans
Sales forecasts
Catering contracts
Elements of a contract
Essential clauses
Other laws
Human resource planning
The recruitment process
Employee inductions
The training cycle
Performance appraisals
Exit interviews
Accounting principles
Accounting terminology
Financial statements
Accounting methods
Inventory valuation methods
When you have completed the lessons of your Certificate course, you will be given the option of taking the optional exam. It's okay if you don't want the exam, we still issue your Careerline Certificate. For Advanced Certificates however, the exam is compulsory (per module) and are included in the course fee.
Thea Roberts   B.Comm., M.A. (Leisure Management), Grad. Dip. Ed. Fitness Leaders Cert., I.T.C.
With over a decade of hospitality experience at all levels from recreation to resort General Manager, combined with both a love of education and business, Thea is a very welcome addition to Careerline Courses. Thea is actively involved in continuing professional development in both hospitality and business
Liselle Turner  Bachelor of Business (Marketing), Diploma in Hospitality Management, Certificate IV in Training and Assessment
Liselle has worked as a supervisor in food and beverage establishments.  She has provided training and conducted assessments within the corporate sector.  She has business experience in compliance, auditing, learning and development, writing and management.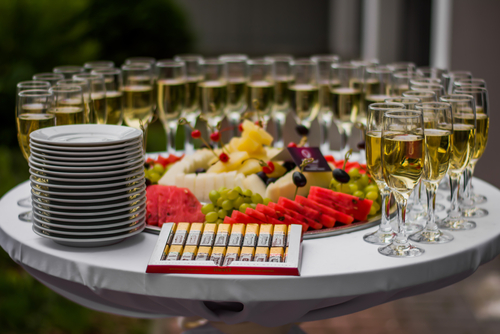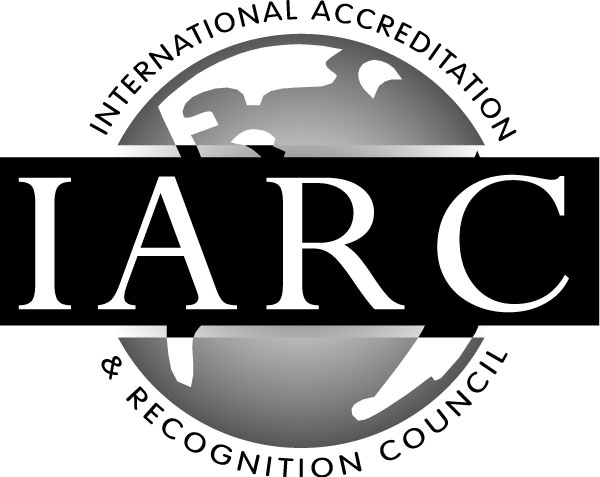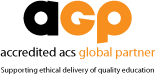 Get access to your course content anywhere, anytime and study at your own pace.
Connect with other like-minded students and get help from the teacher whenever you have a question.
Graduate from your course knowing that you have what it takes to reach your next step.
Frequently Asked Questions
Can I pay in installments?
Yes! We offer great payment plans, however full payment up front is the cheapest. You can choose the best payment plan for you from the course page, or call us on 07 55368782 to talk to one of our course consultants for a custom plan.
Can I study from anywhere in the world?
We have many international students. Careerline's range of courses are suitable for any one, anywhere in the world.
Do I get a discount if I enroll in a second course?
Yes. You may claim a 5% fee discount when you enroll in a second course, and a further 10% off a three-course package.
Do I have to sit an Exam?
No. If you are enrolled in a Certificate course (100hrs), the exam is optional. You will be issued with a certificate which proves that you are competent in all units, if you choose not to sit the exam.
Do you have set start dates?
There are no set start dates, you may start at any time. Our courses are all self-paced. As our home page says, 'Courses for Anyone, Anywhere, Anytime'. 'Anytime' includes the start time of your choice. However, we do encourage our students to submit assignments on a regular basis. Wherever possible, we suggest developing a study routine.