Child and Adolescent Mental Health Online Course
Learn About Mental Health Problems in Children and Adolescents
Like adults, children and adolescents are not immune to mental health disorders. However, often children experience these disorders differently to adults, and there are also some problems which are unique to children. As such, treatment often needs to be different and children need to be viewed in context and helped in ways that make sense to them.
This course examines different types of mental health problems which can affect children and youth. The focus here is on disorders other than those which are known as pervasive developmental disorders (e.g. autism spectrum disorder), learning disorders (e.g. mathematics disorder) or behavioural disorders (e.g. conduct disorders and ADHD). Instead we are concerned with depression, anxiety, eating disorders, tic disorders and problems associated with brain disease or injury, environmental factors, abuse and neglect.
The course is ideally suited to students of psychology or counselling and people working in similar fields. It is also likely to be of value to teachers and other people who work with children where knowledge of mental health issues is advantageous.
Study the course to learn how to recognise the signs and symptoms of mental health problems, and develop an understanding of treatment options for these conditions.
The course is an excellent first step to developing an understanding of children's mental health. It covers a range of mental health conditions in children and adolescents including:
Depression
Anxiety
Brain Disorders
Tic Disorders
Eating Disorders
Detailed Course Outline
This course is made up of a number of lessons or units.  Each of these has self assessment questions, a set task (practical homework) and an assignment which you can upload online.
There are 10 Lessons in this course:
Nature and Scope of Mental Health
Introduction
Understanding normal childhood development
Good mental health
Understanding Childhood mental issues
Prevalence of Mental Health issues in Children and Adolescents
Differences to Adult Mental Health
The Mental Health Industry
Childhood Depression
Types of Depression in Childhood
Diagnosis of Depression in Children
Causes of Childhood Depression
Assessing Risk of Suicide
Anxiety Disorders
Scope and Nature of Anxiety Disorders
Different types of Anxiety Disorders
Childhood Anxiety Disorders
Adolescent Anxiety Disorders
Other anxiety-related Problems
Tic Disorders
Types of Tics
Gilles de la Tourette Syndrome (Tourette's Disorder)
Transient Tic Disorder
Chronic Tic Disorder
Tic Disorder (NOS)
Brain Disorders (Injury & Disease)
Differences to Adults
Traumatic Brain Injury
Congenital Malformations
Genetic Disorders
Tumours
Infectious Diseases
Cerebrovascular Disease
Epilepsy
Environmental Toxins
Other Disorders
Elimination Disorders
Encopresis
Enuresis
Feeding and Eating Disorders of Childhood
Reactive Attachment Disorder
Selective Mutism
Stereotypic Movement Disorder
Environmental Problems
Child Abuse
Factitious Disorder by Proxy
The Effects of Abuse
Attachment Issues
Lifestyle
Problems of Adolescence
Anorexia
Bulimia
Substance Use
Family Conflict
Significant Disorders of Adolescence
Holistic and Alternative Approaches to Treatment
Drug Treatments
Food and Mental Health
Alternative Therapies – homeopathy, art therapy, music therapy, counselling/psychotherapy, craniosacral/biodynamic osteopathy, kinesiology, aromatherapy, sensory integration, behavioural optometry, hearing and mental health, movement therapies.
When you have completed the lessons of your Certificate course, you will be given the option of taking the optional exam. It's okay if you don't want the exam, we still issue your Careerline Certificate. For Advanced Certificates however, the exam is compulsory (per module) and are included in the course fee.
Get Free Info Pack
Get your free info pack by completing the form below.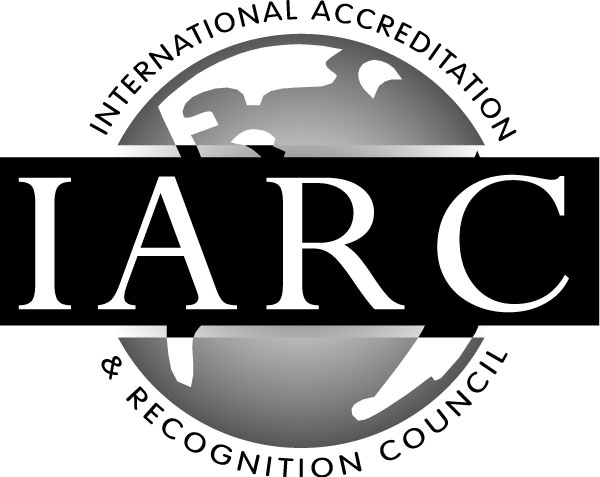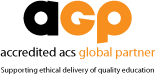 Dr Nicholas Harris B. Psychology (Hons I), PhD
Nicholas is a social psychologist; he studies and teaches on topics involving group-level and individual-level behavior, as well as examining the effect of the situation.  Nicholas has been involved in writing textbooks and research papers in psychology. Nicholas' teaching experience is vast; he has taught social psychology, indigenous and intercultural psychology, statistics, research methods, psychological measurement and assessment, personality, organizational psychology, counselling skills, and ethics. Nicholas has also completed a number of short courses on counselling and suicide prevention, and has volunteered for a number of years with Lifeline. Nicholas has supervised a number of honours and master's research theses.
Get access to your course content anywhere, anytime and study at your own pace.
Connect with other like-minded students and get help from the teacher whenever you have a question.
Graduate from your course knowing that you have what it takes to reach your next step.
Frequently Asked Questions
Can I pay in installments?
Yes! We offer great payment plans, however full payment up front is the cheapest. You can choose the best payment plan for you from the course page, or call us on 07 55368782 to talk to one of our course consultants for a custom plan.
Can I study from anywhere in the world?
We have many international students. Careerline's range of courses are suitable for any one, anywhere in the world.
Do I get a discount if I enroll in a second course?
Yes. You may claim a 5% fee discount when you enroll in a second course, and a further 10% off a three-course package.
Do I have to sit an Exam?
No. If you are enrolled in a Certificate course (100hrs), the exam is optional. You will be issued with a certificate which proves that you are competent in all units, if you choose not to sit the exam.
Do you have set start dates?
There are no set start dates, you may start at any time. Our courses are all self-paced. As our home page says, 'Courses for Anyone, Anywhere, Anytime'. 'Anytime' includes the start time of your choice. However, we do encourage our students to submit assignments on a regular basis. Wherever possible, we suggest developing a study routine.