Adventure Tourism Online Course
Adventure tourism is an exciting and challenging career-path. Whether you are interested in starting your own adventure tourism enterprise or working as a tour-guide or perhaps in back-up logistics or management, this course will provide you with the skills required to face the challenges, and 'Live the Life' that is this fast growing and exciting international Industry.
Many people have successfully turned their passion for sport, extreme sport, adventure, the wilderness, sailing, hiking, wildlife, history, diving, survival techniques, mountaineering; the list as endless as your imagination and the passions of your customers; into successful business enterprises that allow the adventure tourism entrepreneur the opportunity to take their own passion to a whole new level and profit as well.
Course Aims:
Define the nature and scope of adventure tourism
Identify types of adventure tours, and sources of information on them.
Consider the requirements of managing an adventure tourism destination or service.
Identify potential customers, customer needs and requirements in planning and conducting adventure tours.
Identify various kinds of artificial environments for adventure tours, and the facilities typically provided at them.
Discuss the requirements and problems associated with using natural locations for adventure tours.
Identify ethical and environmental issues related to adventure tourism.
Identify kinds of risk and strategies for reducing their negative impacts on customers and operators.
Get Free Info Pack
Get your free info pack by completing the form below.
Detailed Course Outline
This course is made up of a number of modules.  Each of these has self assessment questions, a set task (practical homework) and an assignment which you can upload online.  Select each module below to learn more.
There are 8 lessons in this course:
Scope and nature of Adventure tourism
Introduction to adventure tourism
Historical themes of adventure tourism
Women travelers
Adventure tourism experiences
Motivating factors for adventure tourism
Adventure activities
Limitations and risks
Artificial environments
Non-physical adventure tourism
The Product: Sources and Types
Types of adventure tourism
Types of adventure locations
Case Studies – New Zealand, India, Iceland, Africa and Brazil
Sources of Information
Management
Management Process
Management Issues
Staffing
Training
Transport
Equipment Suppliers
Media
Voluntary Organisations
Marketing
Marketing Tools
Seasonal Fluctuations
The Customer
Adventure Tourism Customers
Market Sector
Tourist Motivation
Conservation Tourism
Adventure Tourist Behaviour
Soft and Hard Adventurers
Risk Taking
Ecotourism
Customer Expectations
Locations & Facilities - Artificial environments
Artificial Environment Tourism
Artificial Adventure Environments
Advancement in Adventure Developments
Examples of Artificial Adventure Tourism
Advantages and Disadvantages of Simulated Adventure Tourism
Classification of Artificial Adventure
Locations & Facilities - Natural
Natural Environments
Adventure Tourism in Natural Environments
Wildlife Tourism
Case Study: Nature-based Tourism in Antarctica
Ecotourism
Benefits of nature-based tourism
Nature-based Ecotourism
Locations and destinations
Health benefits of nature
Advantages and disadvantages of nature-based tourism
Ethics, Sustainability and Environmental impacts
Introduction
Social and cultural impacts
Environmental impacts
Economic impacts
Risk management & Insurance
Some categories of risk
Risk management strategies and plans
Assessing the risk
The risk management plan
Consequences of an event happening
Crisis management
Insurance
When you have completed the lessons of your Certificate course, you will be given the option of taking the optional exam. It's okay if you don't want the exam, we still issue your Careerline Certificate. For Advanced Certificates however, the exam is compulsory (per module) and are included in the course fee.
Thea Roberts   B.Comm., M.A.
Liselle Turner  Bachelor of Business (Marketing), Diploma in Hospitality Management, Certificate IV in Training and Assessment
Chad Osorio  B. Psych. Juris Doctor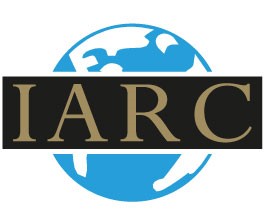 Frequently Asked Questions
Can I pay in installments?
Yes! We offer great payment plans, however full payment up front is the cheapest. You can choose the best payment plan for you from the course page, or call us on 07 55368782 to talk to one of our course consultants for a custom plan.
Can I study from anywhere in the world?
We have many international students. Careerline's range of courses are suitable for any one, anywhere in the world.
Do I get a discount if I enroll in a second course?
Yes. You may claim a 5% fee discount when you enroll in a second course, and a further 10% off a three-course package.
Do I have to sit an Exam?
No. If you are enrolled in a Certificate course (100hrs), the exam is optional. You will be issued with a certificate which proves that you are competent in all units, if you choose not to sit the exam.
Do you have set start dates?
There are no set start dates, you may start at any time. Our courses are all self-paced. As our home page says, 'Courses for Anyone, Anywhere, Anytime'. 'Anytime' includes the start time of your choice. However, we do encourage our students to submit assignments on a regular basis. Wherever possible, we suggest developing a study routine.