Ecotour Management Online Course
Tourism is a major industry in many countries.
Ecotourism has emerged out of growing interest in outdoor activities – from mountaineering and birdwatching, to low impact bushwalking.  Establishing such an enterprise requires an understanding of a wide range of issues including: Destinations, Safety, accomodation options, transport, legal considerations, general management, staff and training, the tour desk and marketing approaches
This course develops your ability to establish and operate an ecotourism enterprise.
Course Aims:
Describe the scope of ecotourism experiences available.
Determine management issues related to ecotourism activities/enterprises, giving due consideration to environmental and ethical concerns.
Develop in the learner an awareness of ecotourism destinations in existence and possibilities (in the learner's country).
Explain the management and operation of an ecotourism office.
Explain the management of ecotourist accommodation facilities including:

camp sites
cabins
caravans
resorts

Identify catering options for different ecotourism activities.
Identify legal and statutory requirements for the establishment and operation of an ecotourism enterprise.
Identify/establish safety precautions/requirements/procedures for an ecotourism enterprise.
Plan for an ecotourism activity.
Get Free Info Pack
Get your free info pack by completing the form below.
Detailed Course Outline
This course is made up of a number of modules.  Each of these has self assessment questions, a set task (practical homework) and an assignment which you can upload online.  Select each module below to learn more.
There are 9 lessons in this course:
Nature and Scope of Ecotourism
Definition of ecotourism
Negative ecotourism
Principles of ecotourism
Management Issues
Recreation and the environment
recreational impacts on the environment
ethical and legal concerns
code of practice for ecotourism operators
incorporating ecotourism principles into activities
interpretation
visitor guidelines
planning for minimal impact
quality control
Industry Destinations
The ecotourism market
what do ecotourists want?
trends in international tourism
understanding the needs of the consumer
consumer expectations
The Tour Desk/Office
Office procedures
providing information
employment prospects in ecotourism
bookings
business letters
telephone manner
Accommodation Facilities
Types of accommodation facilities
layout of facilities
Catering Facilities
Introduction to catering
accepted practice for service facilities
storing and preserving food
Legal Considerations
National Parks
land use/planning restrictions
code of practice
Safety
The safety strategy
hazards
first aid
Planning an Ecotourism Activity
A special project where the student plans out an ecotourism activity including:
budget
accommodation
licenses
meals
destination
When you have completed the lessons of your Certificate course, you will be given the option of taking the optional exam. It's okay if you don't want the exam, we still issue your Careerline Certificate. For Advanced Certificates however, the exam is compulsory (per module) and are included in the course fee.
Thea Roberts   B.Comm., M.A.
Liselle Turner  Bachelor of Business (Marketing), Diploma in Hospitality Management, Certificate IV in Training and Assessment
Chad Osorio  B. Psych. Juris Doctor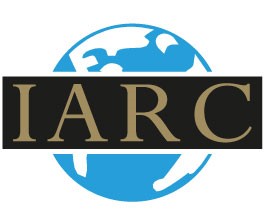 Frequently Asked Questions
Can I pay in installments?
Yes! We offer great payment plans, however full payment up front is the cheapest. You can choose the best payment plan for you from the course page, or call us on 07 55368782 to talk to one of our course consultants for a custom plan.
Can I study from anywhere in the world?
We have many international students. Careerline's range of courses are suitable for any one, anywhere in the world.
Do I get a discount if I enroll in a second course?
Yes. You may claim a 5% fee discount when you enroll in a second course, and a further 10% off a three-course package.
Do I have to sit an Exam?
No. If you are enrolled in a Certificate course (100hrs), the exam is optional. You will be issued with a certificate which proves that you are competent in all units, if you choose not to sit the exam.
Do you have set start dates?
There are no set start dates, you may start at any time. Our courses are all self-paced. As our home page says, 'Courses for Anyone, Anywhere, Anytime'. 'Anytime' includes the start time of your choice. However, we do encourage our students to submit assignments on a regular basis. Wherever possible, we suggest developing a study routine.