Ecotourism Tour Guiding Online Course
The purpose of ecotourism is to foster an appreciation of nature and culture while promoting conservation, supporting sustainable community development, minimizing tourism's negative impacts, and providing for the active, beneficial involvement of local communities. Ecotourism is also committed to sustainable operations and environmentally sound practices.
Gain the skills necessary to:
sucessfully and safely organise and conduct ecotourism activities
learn to interpret your local flora and fauna and more.
Course Aims:
An ability to analyse the structure of interpretive ecotourism in your country.
To recognise factors of the environment and their significance to ecotourism.
To plan an ecotour.
Create/develop interpretation aids for a selected ecotourism activity.
Develop a display with an ecotourism theme.
Determine the specific name of a range of natural features in a selected wilderness area including:

Birds
Fish
Shells
Other animals
Plants

Lead an interpretive tour with an ecotourism theme.
Develop innovative concepts in interpretation for a selected aquatic ecotourism activity.
Identify geological and geomorphological factors of interest to ecotourists.
Get Free Info Pack
Get your free info pack by completing the form below.
Detailed Course Outline
This course is made up of a number of modules.  Each of these has self assessment questions, a set task (practical homework) and an assignment which you can upload online.  Select each module below to learn more.
There are 10 lessons in this course:
Ecotourism Basics
Definition of ecotourism
Negative ecotourism
Ecotourist profile
Administrative concerns
Safety
Interpretive Services in Ecotourism
Interpretation as a key element of ecotourism
Interpretation techniques
Sign design
Ecology and Conservation
Definition of ecology
Ecosystem function
The web of life
Habitat and niche
Humans in the environment
Plant and Animal Classification and Identification
Classification of organisms
Basic taxonomy
Using keys for identification
Other methods of identification
Geology/Geomorphology
Types of rocks
Types of minerals
Soils
Soil formation
Soil classification
Interpreting Aquatic Environments
Marine environments
Freshwater environments
Fish
Shells
Crustaceans
Interpreting Land Environments
Introduction to interpreting land environments
Relevance of interpreting land environments
Planning an Ecotour
Destination
Transportation
Accommodation
Ecotour Displays
Design concepts
Zoo design techniques
Leading an Ecotour
Advertising
Group preparation
Planning the tour
Group surveys for feedback
When you have completed the lessons of your Certificate course, you will be given the option of taking the optional exam. It's okay if you don't want the exam, we still issue your Careerline Certificate. For Advanced Certificates however, the exam is compulsory (per module) and are included in the course fee.
Thea Roberts   B.Comm., M.A.
Liselle Turner  Bachelor of Business (Marketing), Diploma in Hospitality Management, Certificate IV in Training and Assessment
Chad Osorio  B. Psych. Juris Doctor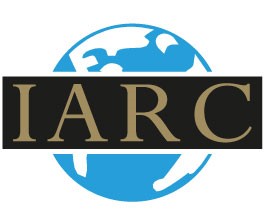 Frequently Asked Questions
Can I pay in installments?
Yes! We offer great payment plans, however full payment up front is the cheapest. You can choose the best payment plan for you from the course page, or call us on 07 55368782 to talk to one of our course consultants for a custom plan.
Can I study from anywhere in the world?
We have many international students. Careerline's range of courses are suitable for any one, anywhere in the world.
Do I get a discount if I enroll in a second course?
Yes. You may claim a 5% fee discount when you enroll in a second course, and a further 10% off a three-course package.
Do I have to sit an Exam?
No. If you are enrolled in a Certificate course (100hrs), the exam is optional. You will be issued with a certificate which proves that you are competent in all units, if you choose not to sit the exam.
Do you have set start dates?
There are no set start dates, you may start at any time. Our courses are all self-paced. As our home page says, 'Courses for Anyone, Anywhere, Anytime'. 'Anytime' includes the start time of your choice. However, we do encourage our students to submit assignments on a regular basis. Wherever possible, we suggest developing a study routine.