Agronomy III (Root Vegetables) Online Course
Do you need to learn more about growing root crops in order to increase your farms profitability or because you want to get started in a new market?  We can help with this 100 hour self paced course.  This course will help you discover different varieties of root vegetables, learn best growing practices and understand different harvesting techniques relevant to root crops.
online course
self paced – study from home
supportive friendly tutors
affordable price – payment plans available
Why grow root crops?  Because root crops are one of the largest food staples market in the world.  Root crops provide the majority of the world's carbohydrates (potatoes etc) and in some cases are a primary source of proteins (yams and cassavas).
Detailed Course Outline
This course is made up a number of lessons or units.  Each of these has self assessment questions, a set task (practical homework) and an assignment which you can upload online.  Click below to read about each of the lessons and what you will learn.
There are 10 Lessons in this course:
Scope and Nature of Root Cropping and the Botany of Roots
What are Root Vegetables?
Human Nutrition and Root Vegetables
Botany of Roots
Cultural Practices A: Soil Management, Crop Scheduling and Soil Water
General Guide to Growing Root Vegetables
Improving Soils
Sampling Soils
Cover Crops
Cultivation Techniques
Soil Fertility and Growth
Plant Nutrition
Choosing the Right Fertilizer
Diagnosis of Nutritional Problems
Should you have your Soil Laboratory Tested?
A Look at Organic Fertilizers
Compost
Growing Root Crops from Seeds
Crop Scheduling
Planting Vegetables
Soil and Water
Types of Soil Moisture
Cultural Practices B: Weed control, Pest Management
Weeds and Weed Management (Root Crops)
Methods of Weed Control
Safety Procedures When Using Agricultural Chemicals
Law in Relation to Chemical Use
Pest and Diseases Management (Root Crops)
Entomology
Toxicity
IPM
Pests and Diseases Diseases
Plant Viruses
Environmental Problems
Potatoes
Growing Conditions
Nutrient Requirements
Planting
Care
Watering
How to Extend the Storage Life of Potatoes
Potato Cultivars
Carrots and their Relatives
Carrot
Parsnip
Bulb Fennel
Turnip Routed Chervil
Skirret
Celriac
Turnips and their Relatives
Turnip
Rutabaga (Swede)
Radish
Daikon
Kohlrabi
Beets
Growing Conditions
Planting/ Propagation
Nutrient Requirements
Harvest and Post-Harvest
Varieties
Uses
Taro, Yams and Sweet Potato
Sweet Potato
Yams
Chinese Yam
Taro
Other Root Crops
Salsify
Scorconera (Black Salsify)
Jerusalem Artichoke
Potato Bean
Arrowroot
Oca (New Zealand Yam)
Dandelion Water Chestnuts
Yacon or Jicama
Root Chicory
Ullico
American Groundnut
Harvest and Post-Harvest Management
Harvesting Root Vegetables: Harvesting Hints, Curing, Post-Harvest Treatment of Vegetables
Cooling: Room Cooling with Forced Air, Water (Hydro) Cooling, Icing, Vacuum Cooling, Evaporative Cooling, Storage requirement of some root crops
When you have completed the lessons of your Certificate course, you will be given the option of taking the optional exam. It's okay if you don't want the exam, we still issue your Careerline Certificate. For Advanced Certificates however, the exam is compulsory (per module) and are included in the course fee.
Get Free Info Pack
Get your free info pack, just fill in the form below and we'll send it out.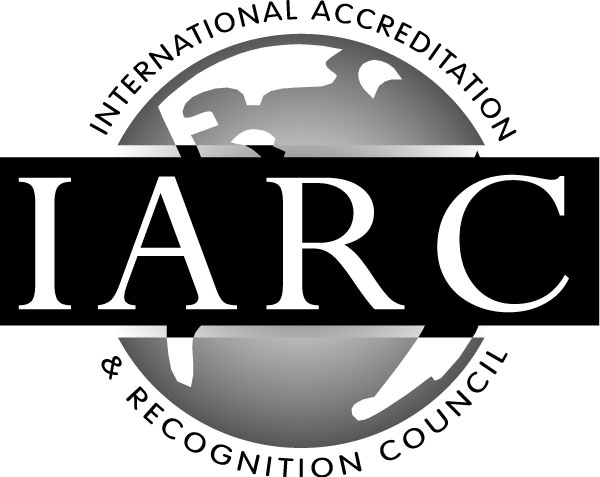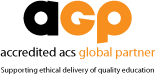 Agriculture spans a wide variety of specializations.  Who your tutor is will depend on which area of agriculture you are studying.  Upon enrollment you will be assigned your own personal tutor who is there to support you throughout your studies.
Get access to your course content anywhere, anytime and study at your own pace.
Connect with other like-minded students and get help from the teacher whenever you have a question.
Graduate from your course knowing that you have what it takes to reach your next step.
Frequently Asked Questions
Can I pay in installments?
Yes! We offer great payment plans, however full payment up front is the cheapest. You can choose the best payment plan for you from the course page, or call us on 07 55368782 to talk to one of our course consultants for a custom plan.
Can I study from anywhere in the world?
We have many international students. Careerline's range of courses are suitable for any one, anywhere in the world.
Do I get a discount if I enroll in a second course?
Yes. You may claim a 5% fee discount when you enroll in a second course, and a further 10% off a three-course package.
Do I have to sit an Exam?
No. If you are enrolled in a Certificate course (100hrs), the exam is optional. You will be issued with a certificate which proves that you are competent in all units, if you choose not to sit the exam.
Do you have set start dates?
There are no set start dates, you may start at any time. Our courses are all self-paced. As our home page says, 'Courses for Anyone, Anywhere, Anytime'. 'Anytime' includes the start time of your choice. However, we do encourage our students to submit assignments on a regular basis. Wherever possible, we suggest developing a study routine.