Biochemistry A Online Course
Introductory Online Biochemistry Course
Biochemistry is an integral part of all human and animals health studies.
Study with highly qualified and experienced tutors the basis of life while studying in your own home.
This online biochemistry course will lead you through the fundamentals of chemistry including atomic structure, the periodic table, molecules, nomenclature, organic chemistry and more before investigating common organic compounds such as carbohydrates, lipids and more.
Lessons cover: introduction to biochemistry, lipids, proteins, enzymes, nucleic acids, thermo regulation, carbohydrate metabolism, absorption, acidity, alkalinity, chemical analysis, and industry applications.
Prior Knowledge
Some secondary school chemistry will be helpful though it is not essential.
What you will do:
Identify characteristics of common chemical compounds important in animal and human biochemistry.
Explain the characteristics of major biochemical groups, including carbohydrates, lipids, and proteins.
Explain the characteristics of chemicals which control biological processes in animals and humans, including enzymes and hormones.
Explain the role of nucleic acids in the biology of animals and humans.
Explain the role of thermo-regulation in animals and humans.
Explain the role of carbohydrate metabolism in animals and humans.
Identify the characteristics of acidity and alkalinity in relation to animals and humans.
Develop simple chemical analysis skills relevant to testing animals. Identify applications and uses for biochemical processes and products.
There are 10 lessons in this course:
Introduction To Biochemistry
Basics; atoms, chemical bonds, molecules
The Periodic Table
Parts of a Molecule
Common chemical groups
Using these groups
Arrangement of atoms in a molecule
Chemical Nomenclature
Hydrocarbons
Aromaticity
Organisms and Organic Compounds
Biochemical Processes in the cell
Lipids and Proteins
Carbohydrates; types
Hydrolysis
Carbohydrate Function
Lipids
Fatty Acids
Triglycerides
Phospholipids
Terminology
Commercially useful fats and lipids
Proteins
Functional Categorisation of Proteins
Proteins in the human diet
Enzymes and Hormones
Classification of hormones
Endocrine Glands
Enzyme activation
Enzyme deactivation
Digestion
Digestive Enzymes
Digestive Hormones
Enzyme PBL Project
Nucleic Acids
Scope
Nucleotide Structure
RNA
DNA
ATP
ADP
Thermoregulation
Raising temperature
Lowering Temperature
Effect of Temperature on Enzymes
Sweat Glands
Energy Production
Individual BMR
Fever
Carbohydrate Metabolism
Glycogenesis
Glycogenolysis
Gluconeogenesis
Hyperglycaemia
Hypoglycaemia
Carbohydrate Oxidation
Glycolysis Citric Acid Cycle
Anaerobic Respiration
Carbohydrate Storage
Absorption of Carbohydrates
Carbohydrates in Mammals
Comparing Energy Pathways
The Urea Cycle
Absorption
Digestion
Digestive Enzymes
Chemical Digestion
Absorption
Peristalsis
Gastric, Pancreatic and Intestinal Juices
Acidity and Alkalinity
What is pH
Measuring pH
Buffers
Animal Acid Base Balance
Acidosis and Alkalosis
Mammalian Buffer Systems
Role of Renal System in Acid Base Balance
Chemical Analysis
Biochemical Testing
Concentration testing
Moles and Molarity
Chromatography
Spectrophotometry
Analysis of Biomolecules
DNA Composition
RNA Composition
Protein Composition
Titration
Biochemical Applications
Environmental and Agricultural Testing
Medical Science
Poisons/Toxins
Cell Structure
When you have completed the lessons of your Certificate course, you will be given the option of taking the optional exam. It's okay if you don't want the exam, we still issue your Careerline Certificate. For Advanced Certificates however, the exam is compulsory (per module) and are included in the course fee.
Get Free Info Pack
Complete the form below to get your free info pack.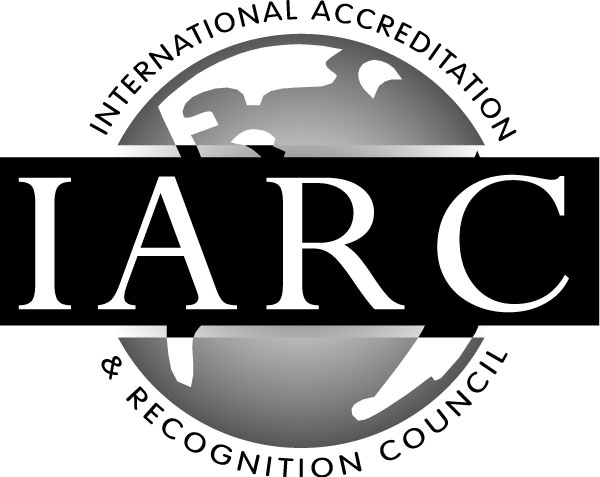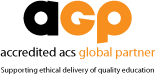 Our science courses are taught by a range of different tutors depending on the area of expertise.  We have specialised tutors in environmental science, animal (veterinary) science, human nutrition and health science and so on.  At enrollment you will be assigned your tutor who is an expert in that field.  You will receive a welcome email from them within 1 - 2 days of enrollment so you will be able to contact them as soon as you need to.
Some subjects such as biochemistry are an integral part of many sciences including animal (veterinary science), human health science and many parts of environmental science.  We have many experienced tutors who are qualified to teach introductory biochemistry.  Depending upon your particular interest in biochemistry we will assign a tutor in the appropriate field at enrollment.
Careerline (or CLC) has been in business since 2011. We offer over 360 online short courses with great features such as self-paced study, the choice of online or correspondence (just pick printed material when enrolling) study all with full tutor support from our incredibly talented tutors.
Our mission is to provide affordable, flexible education to anyone, anywhere, anytime! We believe that education should be available to all and that no education is wasted.  We are passionate about giving straight up advice on what are the best options for our future students and if we don't think a course if right for your purposes we'll tell you.
Frequently Asked Questions
Can I pay in installments?
Yes! We offer great payment plans, however full payment up front is the cheapest. You can choose the best payment plan for you from the course page, or call us on 07 55368782 to talk to one of our course consultants for a custom plan.
Can I study from anywhere in the world?
We have many international students. Careerline's range of courses are suitable for any one, anywhere in the world.
Do I get a discount if I enroll in a second course?
Yes. You may claim a 5% fee discount when you enroll in a second course, and a further 10% off a three-course package.
Do I have to sit an Exam?
No. If you are enrolled in a Certificate course (100hrs), the exam is optional. You will be issued with a certificate which proves that you are competent in all units, if you choose not to sit the exam.
Do you have set start dates?
There are no set start dates, you may start at any time. Our courses are all self-paced. As our home page says, 'Courses for Anyone, Anywhere, Anytime'. 'Anytime' includes the start time of your choice. However, we do encourage our students to submit assignments on a regular basis. Wherever possible, we suggest developing a study routine.