Genetics is a biology discipline that examines the science of heritability, genes, and the natural variations in living organisms. The rapid development of the field of biotechnology has also incorporated genetics to include genetic engineering and modification of organisms for specific purposes.
This course will introduce you to the field of genetics starting with an introduction to genetics as well as cellular biology.  Students then learn about chromosomes, genetic interactions, biochemistry of DNA and chromosomes, mutations, DNA repair and recombination and then finish the course with more applied subjects such as developmental, population and applied genetics.
This course is suitable for:
plant and animal breeders
anyone involved with reproduction who needs a deeper understanding of genetics
teachers
anyone interested in this fascinating topic.
Course Aims:
To acknowledge the history of modern genetics and interpret important terminology in genetics work used, specifically relating to areas of study such as plant and animal sciences, conservation of plant and animal species, agriculture, horticulture, veterinary medicine and human health sciences.
To develop understanding of the structures (organelles) of cells and comprehend their basic functions specifically relating to cell division.
To discuss the main ways features are inherited.
To develop knowledge of biological interactions and understand the significance of gene expression in heritability.
Describe chemicals and reactions involved in genetics including protein synthesis.
Explain the nature and management of genetic mutations.
Develop understanding of how DNA repair mechanisms, and recombination to understand the significance of DNA cleaving and re-joining.
Demonstrate an understanding of genetics to explain how variations occur in living organisms both within and beyond species.
Explain both the significance and dynamics of genetic variation within populations of different living organisms.
Describe how genetic knowledge is applied to a variety of human endeavors.
There are 10 lessons in this course:
Introduction to Genetics
Scope, nature and history
Darwin and Mendel
Mendel's experiment
Mendel's law of segregation
Mendel's Law of Independent Assortment
Advances since Mendel
Important genetics terminology
Cells, Organelles and Cell Division
Prokaryotes
Eukaryotes
Organelles in the cell
Cell structure and function
Organelles in plants -Cell wall, Vacuole,Plastids
Organelles in plants and animals – plasma membrane, cytoplasm, ribosomes etc.
Genetic structures and materials
Nucleus
Nuclear envelope
Nucleolus
DNA
Cell division –meiosis and mitosis
DNA replication
Four stages of Mitosis
Cytokinesis
Gameotogenesis
Gametes
Meiosis
Meosis 1
Meosis 2
Gamete production in plants
Interaction between Chromosomes
Introduction
Sex determination
Sex chromosomes
Sex linked inheritance
Hemophilia example
Colour blindness example
Linkage and crossing over
Linked genes
Genetic mapping
Interaction between Genes
Introduction
Traits and gene expression
Polygenic inheritance
Gene interactions
Epistasis
Enhancer genes
Suppressor gene
Incomplete dominance
Codominance
Lethal genes
Cytoplasmic inheritance
Gene expression
Transcription
Translation
Genetic Chemistry
Nucleic acids
DNA (Deoxyribonucleic Acid) Structure
Double Stranded Helix
Chromasomes
Chromatin
Chromatids
Understanding the genetic code
Role of proteins
Transcription and translation
Post translational modification
Introns and exons
Reading the code
Mutations
Introduction
Chromosome mutations
Insertion
Inversion
Duplication
Translocation
Non-disjunction
Gene mutations
Point mutations (single nucleotide polymorphism (SNP)
Point substitution mutation
Insertions
Deletions
Frameshift mutations
Categories of gene mutations
Silent mutations
Missense mutations
Nonsense mutations
How do mutations occur
Radiation
Viruses or other microorganisms
Chemicals
Spontaneous mutations
Effect of mutations
Repair of mutations
DNA Repair and Recombination
Introduction
Excision pathways
Methyl directed mismatch repair
SOS repair
Photoreactivation (Light dependent repair)
Crossing over
Recombination
Developmental Genetics
Introduction
Genetics are instructions for structures
Cellular organisation and differentiation
Model organisms used in developmental genetics
Why study developmental genetics
The human genome project
Birth defects
Genetic advances in birth defects
Gene therapy
Gene therapy and cancer
Population genetics
What is population genetics
Genetic variation within a population
How do we measure genetic variation
The hardy weinberg law
Evolutionary agents and their effect on populatyion genetics
Mutations
Movement of individuals between populations
Genetic drift
Non random mating
Natural selection
Polymorphism
Applied Genetics
Genetics in breeding animals
Farm animal breeding
Breeding pets
Genetics for breeding plants
Cloning plants
Cloning -somatic cell nuclear transfer
Modifying organisms genetically
Transgenic animals
Agricultural applications for transgenics
Medical applications for transgenics
Transgenics to modify DNA in plants
Genetics in human health science
Disease understanding
Diagnosis of disease
Genetic screening
Gene therapy
Pharmacogenomics
When you have completed the lessons of your Certificate course, you will be given the option of taking the optional exam. It's okay if you don't want the exam, we still issue your Careerline Certificate. For Advanced Certificates however, the exam is compulsory (per module) and are included in the course fee.
Get Free Info Pack
Complete the form below to get your free info pack.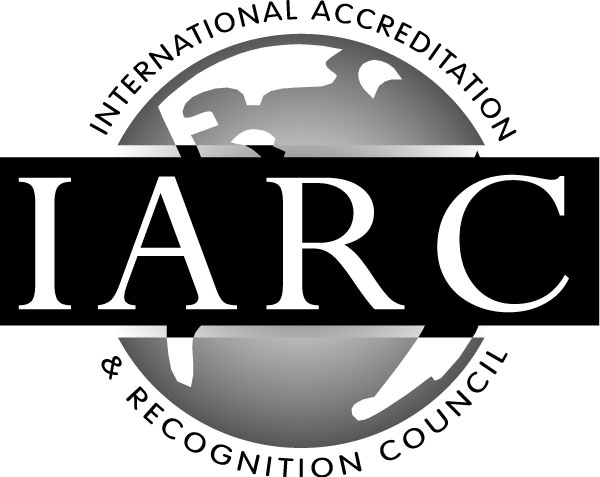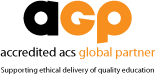 Our science courses are taught by a range of different tutors depending on the area of expertise.  We have specialised tutors in environmental science, animal (veterinary) science, human nutrition and health science and so on.  At enrollment you will be assigned your tutor who is an expert in that field.  You will receive a welcome email from them within 1 - 2 days of enrollment so you will be able to contact them as soon as you need to.
Some subjects such as biochemistry are an integral part of many sciences including animal (veterinary science), human health science and many parts of environmental science.  We have many experienced tutors who are qualified to teach introductory biochemistry.  Depending upon your particular interest in biochemistry we will assign a tutor in the appropriate field at enrollment.
Careerline (or CLC) has been in business since 2011. We offer over 360 online short courses with great features such as self-paced study, the choice of online or correspondence (just pick printed material when enrolling) study all with full tutor support from our incredibly talented tutors.
Our mission is to provide affordable, flexible education to anyone, anywhere, anytime! We believe that education should be available to all and that no education is wasted.  We are passionate about giving straight up advice on what are the best options for our future students and if we don't think a course if right for your purposes we'll tell you.
Frequently Asked Questions
Can I pay in installments?
Yes! We offer great payment plans, however full payment up front is the cheapest. You can choose the best payment plan for you from the course page, or call us on 07 55368782 to talk to one of our course consultants for a custom plan.
Can I study from anywhere in the world?
We have many international students. Careerline's range of courses are suitable for any one, anywhere in the world.
Do I get a discount if I enroll in a second course?
Yes. You may claim a 5% fee discount when you enroll in a second course, and a further 10% off a three-course package.
Do I have to sit an Exam?
No. If you are enrolled in a Certificate course (100hrs), the exam is optional. You will be issued with a certificate which proves that you are competent in all units, if you choose not to sit the exam.
Do you have set start dates?
There are no set start dates, you may start at any time. Our courses are all self-paced. As our home page says, 'Courses for Anyone, Anywhere, Anytime'. 'Anytime' includes the start time of your choice. However, we do encourage our students to submit assignments on a regular basis. Wherever possible, we suggest developing a study routine.