Anatomy and Physiology B (Bioenergetics) BSC201 Online Course
Human Anatomy. This course is essential study for an in-depth understanding of human anatomy. Lessons include surface anatomy, regional and systemic anatomy and radiographic anatomy and cytology.
This course assumes a basic understanding of anatomy, and is an ideal follow on from Human Anatomy and Physiology BSC101.
Course Aims:
Describe and understand the microscopic anatomical features of human cells
Review basic structure and form markings of the body and be able to name them.
Describe the significant systems and the structure of those systems of the body.
Integumentary, Nervous, Cardiovascular and Renal Systems.
Describe the significant systems and the structure of those systems of the body.
Endocrine, Immune and Reproductive Systems.
Describe the significant structures in specific compartments or parts of the body – body cavities.
Investigate the anatomy of the extremities – the arms and legs. This includes the bone, musculature and nervous tissue of the regions.
Describe the study of the structure of the body and the application of various forms of medical imaging.
There are 7 Lessons in this course:
Energy and Work
Anaerobic energy supply
Phosphate energy
Lactic acid energy
Adenosine triphosphate
Aerobic energy supply
Energy requirements fordifferent types of activity
Breathing during exercise
ATP movement
ATP sources
ATP-PC system
Lactic acid system
Oxygen system
Aerobic systems
Krebs cycle
Energy Pathways
Energy
The nature of energy
Units of measurement
Production and storage of energy
Carbohydrates in an animal or human body
Gycogenesis
Glycogenolysis
Gluconeogenesis
Hyperglycaemia
Carbohydrate oxidation
Glycolysis
Hydrolysis
Hydrolysis of metal salts
Hydrolysis of an ester link
Energy production pathways from different foods: fats, carbohydrates, proteins
Respiratory quotient
Resting quotient
Aerobic capacity
What happens during exercise
Recovery from exercise: Alactacid and lantacid oxygen debt, Replenishing muscular glycogen
Lactic acid
The Acid-Base Balance
pH
What is acidity
The urinary system: Kidneys, ureters, bladder
Physiology of the Urinary system
The urea cycle
Osmosis and Diffusion
Diffusion explained and examples given
Nature and types of diffusion
Movement of molecules through cell membranes
Endocytosis
Membranes and their structure
Osmosis
Osmosis and filtration
Membrane transport: simple passive, active and facilitated transport
Chemical potential
Osmotic pressure
Reverse osmosis
Atmospheric Pressure
Altitudes
Introduction to atmospheric pressure
Partial pressure gradients
Effects of change in pressure
Equalising when diving
Gas solubility
Breathing at different atmospheric pressures
Calculations
Temperature Regulation
Effect of temperature changes on the body
Conduction and convection
Lowering temperature: sweating, vasodilation, metabolic reduction, hair, behaviour
Raising temperature
Vasoconstriction
Increased metabolism
Behaviour
Effect of temperature on enzymes
Ecrine glands
Apocrine glands
Energy production
Factors affecting individual BMR: growth, body size, food, thyroid gland
Fever: mechanism of fever, shivering, other temperature disorders
Grades of fever
Signs of fever
Ergogenic Aids to Performance
Drugs: steroids, amphetamines
Oxygen
Vitamins
Water
Other foods: carbohydrates, protein
Creatine
Caffeine
Antioxidants
When you have completed the lessons of your Certificate course, you will be given the option of taking the optional exam. It's okay if you don't want the exam, we still issue your Careerline Certificate. For Advanced Certificates however, the exam is compulsory (per module) and are included in the course fee.
Get Free Info Pack
Complete the form below to get your free info pack.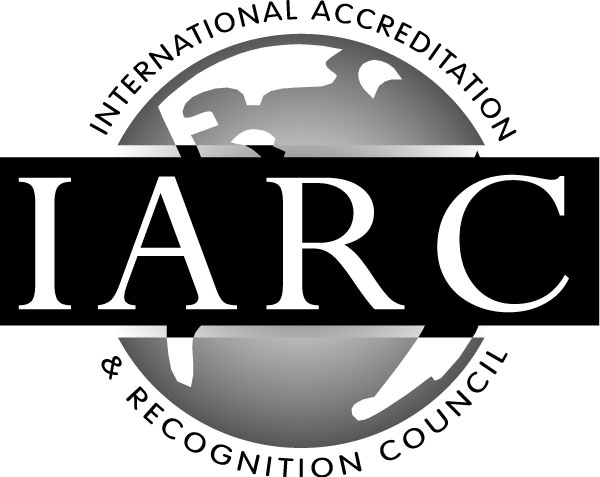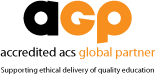 Our science courses are taught by a range of different tutors depending on the area of expertise.  We have specialised tutors in environmental science, animal (veterinary) science, human nutrition and health science and so on.  At enrollment you will be assigned your tutor who is an expert in that field.  You will receive a welcome email from them within 1 - 2 days of enrollment so you will be able to contact them as soon as you need to.
Some subjects such as biochemistry are an integral part of many sciences including animal (veterinary science), human health science and many parts of environmental science.  We have many experienced tutors who are qualified to teach introductory biochemistry.  Depending upon your particular interest in biochemistry we will assign a tutor in the appropriate field at enrollment.
Careerline (or CLC) has been in business since 2011. We offer over 360 online short courses with great features such as self-paced study, the choice of online or correspondence (just pick printed material when enrolling) study all with full tutor support from our incredibly talented tutors.
Our mission is to provide affordable, flexible education to anyone, anywhere, anytime! We believe that education should be available to all and that no education is wasted.  We are passionate about giving straight up advice on what are the best options for our future students and if we don't think a course if right for your purposes we'll tell you.
Frequently Asked Questions
Can I pay in installments?
Yes! We offer great payment plans, however full payment up front is the cheapest. You can choose the best payment plan for you from the course page, or call us on 07 55368782 to talk to one of our course consultants for a custom plan.
Can I study from anywhere in the world?
We have many international students. Careerline's range of courses are suitable for any one, anywhere in the world.
Do I get a discount if I enroll in a second course?
Yes. You may claim a 5% fee discount when you enroll in a second course, and a further 10% off a three-course package.
Do I have to sit an Exam?
No. If you are enrolled in a Certificate course (100hrs), the exam is optional. You will be issued with a certificate which proves that you are competent in all units, if you choose not to sit the exam.
Do you have set start dates?
There are no set start dates, you may start at any time. Our courses are all self-paced. As our home page says, 'Courses for Anyone, Anywhere, Anytime'. 'Anytime' includes the start time of your choice. However, we do encourage our students to submit assignments on a regular basis. Wherever possible, we suggest developing a study routine.