Animal Health Care Online Course (Foundation Vet Nursing) Online Course
This introductory course is designed to give you practical understanding of common veterinary nursing procedures.  This course is suitable for anyone looking for a 'foot in the door' job with a veterinary clinic and who intends to go on and do further study, or even for those interested in basic animal care.  By studying this course, you will gain valuable experience in understanding many aspects of Animal Health Care.   Careerline Courses recommends that any student interested in pursuing an animal care career engage in ongoing volunteer work to gain the necessary practical experience.
This course dovetails with many of our other animal care courses such as diagnosing animal diseases, pet care, dog care and others.
Course Aims:
To describe the scope of services offered by animal care services, including veterinary practices.
Describe common health problems in various animals, including injuries & diseases, causes of ill health problems in family pets
Explain the natural behaviour of different types of domestic animals in different situations – natural behaviour of animals, problems in wild animals, and behaviour in domestic animals
Identify common signs of ill health in different animals – vital signs, the healthy animal, signs & symptoms of disease and diagnose and control of diseases
Describe the purposes of different facilities used in veterinary practice, the contents of a first-aid kit, suitable enclosures for animals
Determine safety procedures for a veterinary practice, workplace safety issues, aspects of health and safety for veterinary practices
Describe different administration procedures in veterinary practice, including animal insurance, legal considerations, day to day management of a veterinary office
Describe/select first aid procedures/treatments for different animals in response to common health problems in animals, identify types of wounds and suitable treatments
Describe requirements for maintaining good health in domestic animals, including nutrition & preventative medicine, preventing ill health through correct management, vaccinations
To develop an understanding of routine treatments for healthy animals such as de-sexing, managing a pregnancy and euthanasia
To develop a broader awareness of health problems and their treatment in domestic pets, discuss ticks and tick borne diseases, Australian animals, birds, reptiles, and fish
To develop skills in caring for animals prior to, during or after treatment, planning a recovery and animal nursing
Detailed Course Outline
This course is made up a number of lessons or units. Each having self assessment questions, set tasks (practical homework), and an assignment which you can upload online.  Click below to read about each of the lessons and what you will learn.
There are 12 lessons in this course:
Introduction to Animal Health Care
nature and scope of veterinary services
private veterinary practices
other veterinary services; laboratories, quarantine, agriculture departments, pharmaceutical companies, educational, etc
other animal services; breeders, holiday care, etc.
animal welfare and control
veterinary services
code of practice
terminology
transporting animals
Common Health Problems in farm animals and pets
causes of ill health
injury
conditions
nutritional problems
living organisms
parasites
family pets common conditions
dogs
cats
caged birds
aquarium fish
mice
wild animals common conditions
reptiles
Animal Behaviour
communication in dogs
scent
barking
body language
handling cats
bird language
types of behavior
time orientation
space orientation
territorial behavior
aggression
horse psychology
Signs of Ill Health
vital signs
the healthy animal
signs and symptoms of diseases
recognising ill health
diagnosis of diseases
taking smears
taking tissue samples
diagnosis and control of different types of diseases including
viruses
bacteria
protozoa
parasites
mites
fleas
Veterinary Facilities
types of facilities; clinic, hospital, mobile facility, emergency facility,etc
first aid kit; aids for diagnosis, instruments, medicines, preparations, etc
record management
enclosure for animals
environmental requirements
Safety Procedures
duty of care
lifting heavy weights
reducing back injury
protective equipment
dealing with chemicals
skin penetrating injuries
risk categories
separating animals
disposal of dead/infected tissues
dangerous non-animal wastes
storage and handling of medicines
handling larger animals
Administration of Animal Health
animal insurance
quarantine
importing animals
managing a veterinary office
telephone usage
record keeping
filing information
Animal First Aid
types of wounds
cuts
punctures
tears
treating and cleaning wounds
granulating wounds
stitching a wound
bone and joint problems
broken bones
tendon injury
poisoning
restraining animals during first aid
restraining cats
restraining dogs
restraining horses
restraining cattle
restraining sheep
Preventative Health Care
preventing ill health
balanced diet
insect control
dip
vaccination
Comparing natural active immunity, artificial active immunity, natural passive immunity, and artificial active immunity
tetnus antiserum
types of vaccines
alternatives to vaccination
avoid stressing livestock
Routine Health Treatments
desexing
castration
vasectomy
spaying
tubal ligation
castration of cats
dogs
pregnancy
gestation periods
euthanasia
anaesthesia and analgesia
preparing an animal for surgery
sterilizing equipment
castrating a colt
Health Problems in Domestic Pets
burns
urinary tract infections;
shock
electrolytes
ticks
reptiles
fish problems
Rehabilitation Care
scope of rehabilitation
planning a recovery
animal nursing
the hospital pen
monitoring temperature, pulse, respiration
enclosures
When you have completed the lessons of your Certificate course, you will be given the option of taking the optional exam. It's okay if you don't want the exam, we still issue your Careerline Certificate. For Advanced Certificates however, the exam is compulsory (per module) and are included in the course fee.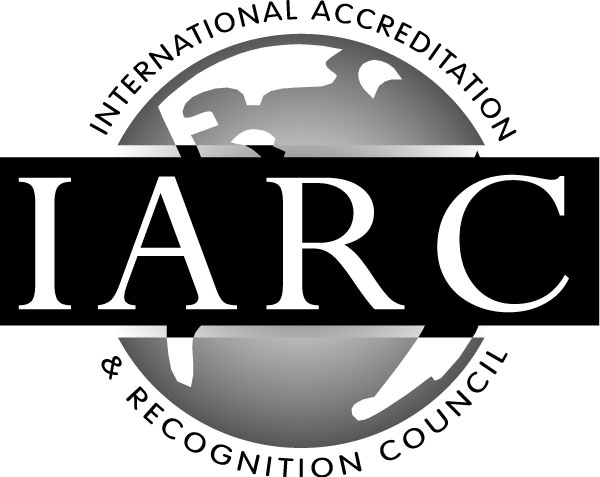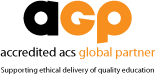 Dr Karen Catchpole  B.VSc. (Hons)
Karen brings to Careerline great experience and expertise in animal Science. Karen is a practicing veterinarian, now in her own small animal hospital, after working in varied roles over 17 years since graduation from Sydney University with first class honours.  Karen continues to maintain active involvement in education in both professional development and in tutoring both vocational and university students.  Karen's field of expertise is in internal animal medicine & surgery of cats & dogs.
Dr. Karin Dreyer-Haasbroek  B.V.S.   M.Sc.  (Parasitology)
Karin's love and passion for animals stem from growing up on a farm in South Africa. After gaining her Veterinary Science degree she worked in mixed general practice while completing a master's degree in Veterinary Parasitology. Living and working in South Africa exposed Karin to a vast range of experiences in the clinical veterinary field: treating patients ranging from marmoset monkeys to lions to the everyday cat, dog or horse. Two years as a Laboratory Vet resulted in helping farmers tackling livestock health problems in a variety of farm production systems. Since her move to Western Australia with her family, Karin has been working in a small animal practice.  During her 20 years as a vet, she has been involved in several research projects and the tutoring of students in various fields of animal science. She enjoys mentoring students and sharing her knowledge and she loves helping students flourish and realise their full potential.
Get access to your course content anywhere, anytime and study at your own pace.
Connect with other like-minded students and get help from the teacher whenever you have a question.
Graduate from your course knowing that you have what it takes to reach your next step.
Frequently Asked Questions
Can I pay in installments?
Yes! We offer great payment plans, however full payment up front is the cheapest. You can choose the best payment plan for you from the course page, or call us on 07 55368782 to talk to one of our course consultants for a custom plan.
Can I study from anywhere in the world?
We have many international students. Careerline's range of courses are suitable for any one, anywhere in the world.
Do I get a discount if I enroll in a second course?
Yes. You may claim a 5% fee discount when you enroll in a second course, and a further 10% off a three-course package.
Do I have to sit an Exam?
No. If you are enrolled in a Certificate course (100hrs), the exam is optional. You will be issued with a certificate which proves that you are competent in all units, if you choose not to sit the exam.
Do you have set start dates?
There are no set start dates, you may start at any time. Our courses are all self-paced. As our home page says, 'Courses for Anyone, Anywhere, Anytime'. 'Anytime' includes the start time of your choice. However, we do encourage our students to submit assignments on a regular basis. Wherever possible, we suggest developing a study routine.