Become a Professional Dog Carer
Whether you are a professional or just love dogs, this course is for you.  You will learn about canines in depth, study their biology, health needs, breeding, behaviour, training, grooming and more.
This course is online, 100hrs, self paced study.
Suitable for: dog trainers, groomers, animal/pet carers, dog lovers, shelter workers, professional dog walkers and pet shop employees.
Course Aims:
Determine the typical daily needs of a dog, both physical and psychological. Discuss the nature and scope of services available to dog owners.
Describe the internal and external anatomy of a dog. Explain the standard physiology of a dog.
Identify common health issues that impact on a dog's health, wellbeing and longevity. Determine appropriate measures to prevent problems arising or respond to problems in the first instance when they do arise.
Describe common ailments and optional treatments for those ailments.
Compare differentiating characteristics across breeds of dogs, including both desirable and undesirable characteristics.
Describe how dogs are bred and how the purity of breeds is controlled. Discuss the dog breeding industry and how to operate a dog breeding business.
Explain ways in which dogs can be trained. Discuss how to successfully operate a dog training or behavioural consultancy business.
Explain how to groom a dog. Determine how to successfully operate a dog grooming business.
Explain the scope and nature of a wide range of products and services involved in the dog industry.
Determine how to successfully operate a range of different dog service businesses.
Detailed Course Outline
This course is made up a number of lessons or units. Each having self assessment questions, set tasks (practical homework), and an assignment which you can upload online.  Click below to read about each of the lessons and what you will learn.
There are 9 Lessons in this course:
Introduction to Dog Care
What Dogs Need
Food
Water
Physical and Psychological Environment
Exercise
Hygiene
Importance of Routine
Potential Problems and Owner Error
Uncertainty of pack position
Neglect
Escaping
Attacking other people and animals
Physical damage
Illness
Which Breed is best
Choosing a puppy or adult dog
Outside living or inside pet
Restricting and confining a pet
Dealing with holidays
Training dogs
Socialising with other animals
Scope of Dog care industry
Canine Biology
Anatomy
Mouth
Teeth
Ears
Eyes
Skeletal system
Digestive system
Normal physiological values
Circulation
Respiratory rates
Thermoregulation
Dog Health Part 1
Introduction to nutrition and feeding
Nutritional Components
Carbohydrates
Proteins
Fats
Minerals
Vitamins
Water
Changing requirements through different life stages
Growth period
Working and high performance period
Pregnancy and lactation period
Geriatric period
Feeding patterns -time controlled or free choice
Feed products
Commercial foods
Medicinal/veterinary foods
Home cooked Foods
Snacks and treats
Foods to avoid
Common nutritional disorders
Allergies
Poisoning
Preventative health
Diet supplements
Immunisation
Worms, tick and flea prevention
Exercise
Dental care
Skin and Nail Care
Basic First Aid Equipment
Assessing the Situation in an Emergency
What to do… (in accidents or at specific times)
Basic Resuscitation and CPR
Dog Health Part 2 -Illnesses and Treatments
Introduction
Haemobartonellosis
Babesiosis
Von Willebrand's Disease
Aortic Stenosis
Heart Failure
Heart Murmurs and Arrhythmias
Hypertension (High Blood Pressure)
Heartworm
Vomiting
Diarrhoea
Giardia
Intestinal Worms
Enteritis
Inflammatory Bowel Disease (IBD)
Diabetes Mellitus
Cushing's Disease (Hyperadrenocorticism)
Hypothyroidism
Postpartum Hypocalcaemia (Eclampsia)
Conjunctivitis
Glaucoma
Cataracts
Ear mites
Deafness
Anaphylactic Shock
Lupus
Hip Dysplasia
Osteoarthritis
Epilepsy
Canine Degenerative Myelopathy (CDM)
Canine Distemper
Infectious Canine Tracheobronchitis (Kennel Cough)
Asthma
Mange
Ringworm
Dog Breeds
Gundogs, Hounds, Pastoral, Terriers, Toy, Utility, Working
English Setter
Irish Setter
German Pointer
Golden Retriever
Labrador Retriever
Cocker Spaniel
Hungarian Vizsla
Beagle
Dachshund
Greyhound
Irish Wolfhound
Bassett Hound
Australian Cattle dog
Border Collie
German Shepherd
Old English Sheep Dog
Corgi
Staffordshire Bull Terrier
West Highland Terrier
Parson (Jack) Russell Terrier
Australian terrier
Scottish terrier
Chihuahua
Bichon Frisé
Cavalier King Charles Spaniel
Pomeranian
Pug
Dalmatian
Poodle
Schnauzer
Shih Tzu
Alaskan Malumute
Great Dane
Mastiff
Newfoundland
St Bernard
Breeding
Introduction
Female Reproductive System
Male Reproductive System
Sexual Behaviour
Mating Interaction
The Management of Reproduction
Desexing/Neutering/Spaying/Castrating
Pregnancy and birth
Parturition (Labour)
Suckling
Weaning
Factors Influencing Puppy Size
Puppy Development
The breeding industry
'Back-yard' Breeders & Breeding for fun
Illegal Commercial Puppy Breeding Enterprises (Puppy Mills)
Breeding for Profit
Legislation and Licensing
Dog Behaviour and Training
Understanding dog behaviour
The Importance of Training
Practical training techniques
Technique for Recall
Technique for Sit (in front)
Technique for Sit (at the side)
Technique for Stand (Beside)
Technique for Stand (Beside)
Technique for Leave
Technique for Down/Lay
Technique for Stay (beside)
Technique for Heeling
Behaviour Problems Present Opportunities for Business
Attributes of Successful Dog Trainers
Practical for Business Start-up
Grooming
The Importance of Grooming
Grooming tools and equipment
What to groom, why and how
Skin
Bathing
Coat (hair)
Brushing
Claws (nails)
Teeth
Teeth brushing
Ears
Professional grooming
Long haired dog breeds
Short hair breeds
Other breeds
Styles and clips
Other Dog Services
Health and related services
Training and related services
Day care and long term stay services
Assistance dog services
Professional dog handling
Retail related services
When you have completed the lessons of your Certificate course, you will be given the option of taking the optional exam. It's okay if you don't want the exam, we still issue your Careerline Certificate. For Advanced Certificates however, the exam is compulsory (per module) and are included in the course fee.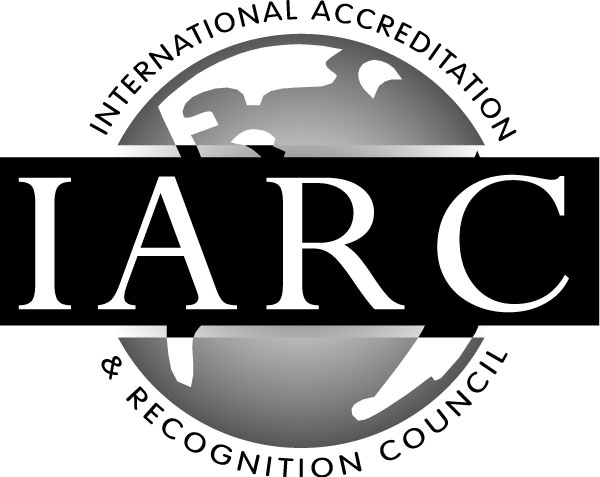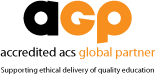 Dr Karen Catchpole  B.VSc. (Hons)
Karen brings to Careerline great experience and expertise in animal Science. Karen is a practicing veterinarian, now in her own small animal hospital, after working in varied roles over 17 years since graduation from Sydney University with first class honours.  Karen continues to maintain active involvement in education in both professional development and in tutoring both vocational and university students.  Karen's field of expertise is in internal animal medicine & surgery of cats & dogs.
Dr. Karin Dreyer-Haasbroek  B.V.S.   M.Sc.  (Parasitology)
Karin's love and passion for animals stem from growing up on a farm in South Africa. After gaining her Veterinary Science degree she worked in mixed general practice while completing a master's degree in Veterinary Parasitology. Living and working in South Africa exposed Karin to a vast range of experiences in the clinical veterinary field: treating patients ranging from marmoset monkeys to lions to the everyday cat, dog or horse. Two years as a Laboratory Vet resulted in helping farmers tackling livestock health problems in a variety of farm production systems. Since her move to Western Australia with her family, Karin has been working in a small animal practice.  During her 20 years as a vet, she has been involved in several research projects and the tutoring of students in various fields of animal science. She enjoys mentoring students and sharing her knowledge and she loves helping students flourish and realise their full potential.
Get access to your course content anywhere, anytime and study at your own pace.
Connect with other like-minded students and get help from the teacher whenever you have a question.
Graduate from your course knowing that you have what it takes to reach your next step.
Frequently Asked Questions
Can I pay in installments?
Yes! We offer great payment plans, however full payment up front is the cheapest. You can choose the best payment plan for you from the course page, or call us on 07 55368782 to talk to one of our course consultants for a custom plan.
Can I study from anywhere in the world?
We have many international students. Careerline's range of courses are suitable for any one, anywhere in the world.
Do I get a discount if I enroll in a second course?
Yes. You may claim a 5% fee discount when you enroll in a second course, and a further 10% off a three-course package.
Do I have to sit an Exam?
No. If you are enrolled in a Certificate course (100hrs), the exam is optional. You will be issued with a certificate which proves that you are competent in all units, if you choose not to sit the exam.
Do you have set start dates?
There are no set start dates, you may start at any time. Our courses are all self-paced. As our home page says, 'Courses for Anyone, Anywhere, Anytime'. 'Anytime' includes the start time of your choice. However, we do encourage our students to submit assignments on a regular basis. Wherever possible, we suggest developing a study routine.