Natural Health Care for Animals Online Course
By studying this course you will learn to look after your pets and animals in a natural way.
The course covers holistic therapies such as naturopathy, homeopathy, herbal treatments, tactile therapy, and natural nutrition and discusses a range of conditions that affect domestic animals and provides a range of natural ideas and solutions for treating these conditions.   As such, it complements traditional training in Animal Health Care.
It has been written to give people an overview of philosophies associated with this diverse and interesting topic. It deals with possible remedies for different common animal problems and conditions.
This online animal natural health care course is suitable for anyone employed in any capacity with animals, from horse trainers to pet shop employees.
Accreditation: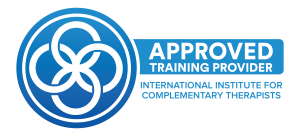 Course Aims:
Explain the principles and benefits of natural animal health care
Recognise common signs of ill health in different animals
Explain the principles of natural nutrition for animals
Describe requirements for preventative health care in animals
Recognise common diseases, health problems and natural treatments for those problems in domestic animals
Develop an understanding of natural treatments for health problems in animals.
Recognise some common diseases, health problems and natural treatments for those problems in livestock
Develop a natural treatment plan for a specific health problem of an animal
Detailed Course Outline
This course is made up a number of lessons or units. Each having self assessment questions, set tasks (practical homework), and an assignment which you can upload online.  Click below to read about each of the lessons and what you will learn.
There are 8 Lessons in this course:
Introduction to Natural Animal Health Care
Limitations of Conventional Medicine.
Holistic Treatments.
Homeopathy.
Flower Essences.
Naturopathy.
Natural Nutrition.
Tactile Therapy (Massage, Equine Tactile Therapy, Bowen Therapy, Canine Myofunctional Therapy, Physiotherapy, Shiatsu, Reflexology, Osteopathy, Chiropractic, Acupuncture, Microcurrent, Microwave Therapies, Ayurvedic Medicine, Traditional Chinese Medicine).
Benefits of Natural Health Care.
Codes of Practice for Animal Welfare.
Health and Safety in Veterinary Practice (Separating Animals, Infectious Diseases,
Containing Disease, Disposal of Dead/Infected Tissues, Dangerous non-Animal Wastes, Storage & Handling of Supplements/Equipment).
Signs of Ill Health
Normal Vital Signs.
Recognising ill health.
Disease Diagnosis.
Homeopathic Remedies.
Signs of Shock.
Signs of Internal Bleeding.
Signs of Poisoning.
First Aid.
Natural Nutrition for Animals
The effect of Modern Living on Domestic Animals.
Processed Pet Foods.
Affect of Poor Nutrition on Animal Behaviour.
Good Nutrition for Domesticated Animals (Carbohydrates, Protein, Fats/Lipids, Minerals, Vitamins, Supplements, Recipes).
Nutritional Problems in Animals (Allergies, Dermatitis, Overweight, Underweight,
Liver Disease, Livestock (Mineral supplements for farm animals, Nutritional Supplements).
Holistic Health Care - Maintaining Health
Creating a Healthy Environment (Domestic pets, Livestock).
Health Maintenance.
Preventing Arthritis in Dogs.
The Vaccination Debate.
Pet Dental Care.
Flea Control.
Disease Prevention in Livestock.
Preventing Disease in Poultry.
Avian Influenza.
Holistic Health Care - Treating Health Problems
Naturopathic Treatment.
Homeopathic Treatment.
Herbalism.
Treating Common Ailments (Arthritis, Skin Problems, Digestive Complaints, Diabetes, Dental Problems ).
Pain Management.
Identifying Pain.
Pain Relief Medication.
Herbal Treatments.
Homeopathy.
Flower Essences.
Physical Therapy.
Equine Tactile Therapy.
Bowen Therapy.
Canine Myofunctional Therapy.
Behavioural Problems (Dogs – excessive barking, digging, aggression, phobias; Cats – urine spraying, scratching furniture, aggression; Birds).
Animal Diseases & Health Problems (Domestic Animals)
Dogs – Distemper.
Heartworm.
Parvo virus.
Hydatid Disease.
Cats – Ringworm.
Feline Aids – Feline Immunodeficiency Virus.
Hairballs.
Feline Herpes Virus or Cat Flu.
Rodents – Respiratory problems and Mycoplasma, Abscesses.
Reptiles – Mouth Rot or Canker (Stomatitis); cytoparasites (Mites); Pneumonia.
Fish, Cage Birds, etc.
Animal Diseases & Health Problems (Livestock)
Notifiable Diseases.
Control of Internal Parasites.
Horses (Tetanus, Lock Jaw, Strangles, Parasites, Colic, Equine Influenza)
Cattle (Parasites, Mastitis).
Pigs (Exudative Epidermitis of pigs (Greasy Pig), Leptospirosis, Parasites).
Sheep (Enterotoxemia (Pulpy Kidney), Cutaneous Myiasis (Blow Fly strike).
Poultry (Newcastle Disease (NCD), Yolk Sac Infection, Infectious Bronchitis (IB).
Animal Health Care Case Study Research Project
Symptoms of ill-health displayed by an animal.
Diagnosis of a problem.
Deciding on a natural course of treatment for a specific health problem.
Developing a management plan that an owner of the animal can undertake to help treat a problem and relieve associated pain and discomfort.
When you have completed the lessons of your Certificate course, you will be given the option of taking the optional exam. It's okay if you don't want the exam, we still issue your Careerline Certificate. For Advanced Certificates however, the exam is compulsory (per module) and are included in the course fee.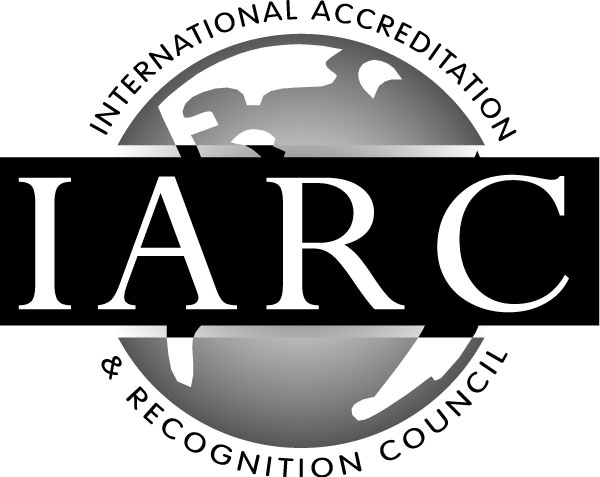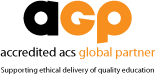 Dr Karen Catchpole  B.VSc. (Hons)
Karen brings to Careerline great experience and expertise in animal Science. Karen is a practicing veterinarian, now in her own small animal hospital, after working in varied roles over 17 years since graduation from Sydney University with first class honours.  Karen continues to maintain active involvement in education in both professional development and in tutoring both vocational and university students.  Karen's field of expertise is in internal animal medicine & surgery of cats & dogs.
Dr. Karin Dreyer-Haasbroek  B.V.S.   M.Sc.  (Parasitology)
Karin's love and passion for animals stem from growing up on a farm in South Africa. After gaining her Veterinary Science degree she worked in mixed general practice while completing a master's degree in Veterinary Parasitology. Living and working in South Africa exposed Karin to a vast range of experiences in the clinical veterinary field: treating patients ranging from marmoset monkeys to lions to the everyday cat, dog or horse. Two years as a Laboratory Vet resulted in helping farmers tackling livestock health problems in a variety of farm production systems. Since her move to Western Australia with her family, Karin has been working in a small animal practice.  During her 20 years as a vet, she has been involved in several research projects and the tutoring of students in various fields of animal science. She enjoys mentoring students and sharing her knowledge and she loves helping students flourish and realise their full potential.
Get access to your course content anywhere, anytime and study at your own pace.
Connect with other like-minded students and get help from the teacher whenever you have a question.
Graduate from your course knowing that you have what it takes to reach your next step.
Frequently Asked Questions
Can I pay in installments?
Yes! We offer great payment plans, however full payment up front is the cheapest. You can choose the best payment plan for you from the course page, or call us on 07 55368782 to talk to one of our course consultants for a custom plan.
Can I study from anywhere in the world?
We have many international students. Careerline's range of courses are suitable for any one, anywhere in the world.
Do I get a discount if I enroll in a second course?
Yes. You may claim a 5% fee discount when you enroll in a second course, and a further 10% off a three-course package.
Do I have to sit an Exam?
No. If you are enrolled in a Certificate course (100hrs), the exam is optional. You will be issued with a certificate which proves that you are competent in all units, if you choose not to sit the exam.
Do you have set start dates?
There are no set start dates, you may start at any time. Our courses are all self-paced. As our home page says, 'Courses for Anyone, Anywhere, Anytime'. 'Anytime' includes the start time of your choice. However, we do encourage our students to submit assignments on a regular basis. Wherever possible, we suggest developing a study routine.