Animal Husbandry A (Anatomy & Physiology) Online Course
Get a sound foundation in animal husbandry over a variety of domestic agricultural species.  This course will help you understand how to diagnose disease or determine if an animal has sustained an injury; to help understand the physical capabilities or limitations of particular species;  to understand what happens in the nutrition and growth processes; and to assist you to get better performance for your animals.This knowledge is essential if you are going to work with animals in any capacity.
Benefits:
100 hours / 12 months to complete
Self-paced
Expert tutor support by practicing Australian Vets
Printed Notes Available
Online – Study Anywhere, anytime
Course Aims:
Discuss the physical components of mammals and other animals, including cells and tissues.
Explain the digestive system of more than one type of animal, in terms of both structure and function.
Describe the circulatory system of animals, in terms of both structure and function.
Explain the urinary system of animals, in terms of both structure and function.
Explain the nervous system of animals, in terms of both structure and function.
Explain the respiratory system of animals, in terms of both structure and function.
Explain the reproductive system of animals, including structure and function.
Explain the muscular system in animals, including the structure and function of muscles, and meat quality.
Explain the skeletal system of a typical mammal, in terms of both structure and function.
Describe the biological mechanisms underlying the growth and development of animals and explain the endocrine system of animals, in terms of both structure and function.
Describe differences between different types of animals, in terms of both structure and function.
Detailed Course Outline
This course is made up a number of lessons or units. Each having self assessment questions, set tasks (practical homework), and an assignment which you can upload online.  Click below to read about each of the lessons and what you will learn.
There are 11 Lessons in this course:
Introduction to cells & tissues
livestock classes
livestock products
interrelationship between crops and livestock
cells and tissues
special properties of cells
osmosis
nutrient waste
The Digestive System
digestive system
mouth, tongue, teeth,
oesophagus
simple stomach
small intestine
large intestine
ruminant stomach
accessory organs of the digestive system
digestion
absorption and utilisation in the simple stomach
enzymes
breakdown by microorganisms
digestion, absorption and utilisation in the ruminant stomach
mechanical action
action of micro-organisms
utilisation of the end products of digestion
The Circulatory System
circulatory system
composition of blood
functions of blood
clotting mechanism
immunity
blood vessels
arteries
veins
capillaries
physiology of the circulatory system
rates of heart beats
spleen
lymphatic system
circulatory networks
The Urinary System
anatomy of the urinary system
kidneys
ureter
bladder
physiology of urinary system
excretion in different animals
The Nervous System
central and peripheral nervous system
main parts of the nervous system
neurons
sensory neurons
motor neurons
central nervous system
the brain
spinal cord
peripheral nervous system
cranial nerves
spinal nerves
autonomic nervous system
reflex actions
endocrine system
structure and function of the ear
hearing
structure and function of the eye
the iris
structure and function of the nose
Respiration
anatomy of respiration
trachea
bronchial tree
lungs
physiology of respiration
gaseous exchange
rate and depth of breathing
The Reproductive System
anatomy of the male reproductive system
testes
accessory organs
penis
physiology of male reproductive system
hormone production
sperm production
erection
ejaculation
fertility problems in males
venereal diseases
other diseases
injury
physical immaturity
emotional immaturity
nutrition
poor handling
anatomy of female reproductive system
ovaries
fallopian tubes
uterus
cervix
physiology of the female reproductive system
ovulation, oestrus cycle
fertility problems, difficulties conceiving
venereal and other diseases
physical abnormalities
nutrition
inability to carry a foetus to full-term
pregnancy and parturition
fertilisation
pregnancy
parturition
birth process
difficult births
structure of the mammary glands
secretion of milk
milk ejection
reproduction data for cows, sows and ewes
Muscles & Meat
muscles and meat
smooth muscle
striated voluntary muscle
cardiac muscle
structure of meat
dressing out percentage
composition of the beef animal
meat quality and tenderness
juiciness
flavour
cuts and joints of meat
The Skeleton
bones
how bones are formed
anatomy of bones
fractures and fracture healing
five types of bone
joints of bone
the skeleton
dentition
the dental formula
cattle
dental formula of an ox and cow
eruption of permanent teeth
pigs
Animal Growth, Development, and the Endocrine System
growth and development
growth curve
prenatal growth
post-natal growth
fat
factors which affect the size of newborns
factors affecting post-natal growth
early maturing
compensatory growth
endocrine system
pituitary gland
thyroid
parathyroid
thymus
adrenal bodies
pancreas
testes
ovaries
pineal body
mucous membrane of the stomach
Comparing Different Animals
poultry
digestion
gullet
crop
proventriculus
gizzard
intestine
caecum
rectum
incubating eggs
natural incubation
symptoms of a broody hen
fish
When you have completed the lessons of your Certificate course, you will be given the option of taking the optional exam. It's okay if you don't want the exam, we still issue your Careerline Certificate. For Advanced Certificates however, the exam is compulsory (per module) and are included in the course fee.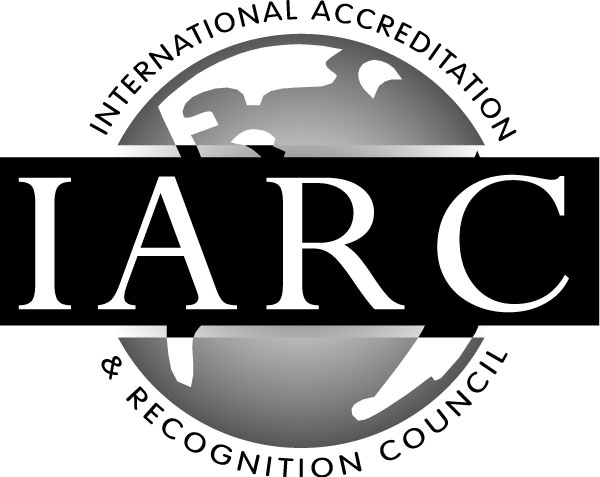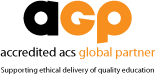 Dr Karen Catchpole  B.VSc. (Hons)
Karen brings to Careerline great experience and expertise in animal Science. Karen is a practicing veterinarian, now in her own small animal hospital, after working in varied roles over 17 years since graduation from Sydney University with first class honours.  Karen continues to maintain active involvement in education in both professional development and in tutoring both vocational and university students.  Karen's field of expertise is in internal animal medicine & surgery of cats & dogs.
Dr. Karin Dreyer-Haasbroek  B.V.S.   M.Sc.  (Parasitology)
Karin's love and passion for animals stem from growing up on a farm in South Africa. After gaining her Veterinary Science degree she worked in mixed general practice while completing a master's degree in Veterinary Parasitology. Living and working in South Africa exposed Karin to a vast range of experiences in the clinical veterinary field: treating patients ranging from marmoset monkeys to lions to the everyday cat, dog or horse. Two years as a Laboratory Vet resulted in helping farmers tackling livestock health problems in a variety of farm production systems. Since her move to Western Australia with her family, Karin has been working in a small animal practice.  During her 20 years as a vet, she has been involved in several research projects and the tutoring of students in various fields of animal science. She enjoys mentoring students and sharing her knowledge and she loves helping students flourish and realise their full potential.
Get access to your course content anywhere, anytime and study at your own pace.
Connect with other like-minded students and get help from the teacher whenever you have a question.
Graduate from your course knowing that you have what it takes to reach your next step.
Frequently Asked Questions
Can I pay in installments?
Yes! We offer great payment plans, however full payment up front is the cheapest. You can choose the best payment plan for you from the course page, or call us on 07 55368782 to talk to one of our course consultants for a custom plan.
Can I study from anywhere in the world?
We have many international students. Careerline's range of courses are suitable for any one, anywhere in the world.
Do I get a discount if I enroll in a second course?
Yes. You may claim a 5% fee discount when you enroll in a second course, and a further 10% off a three-course package.
Do I have to sit an Exam?
No. If you are enrolled in a Certificate course (100hrs), the exam is optional. You will be issued with a certificate which proves that you are competent in all units, if you choose not to sit the exam.
Do you have set start dates?
There are no set start dates, you may start at any time. Our courses are all self-paced. As our home page says, 'Courses for Anyone, Anywhere, Anytime'. 'Anytime' includes the start time of your choice. However, we do encourage our students to submit assignments on a regular basis. Wherever possible, we suggest developing a study routine.