Beef Cattle Course Online
Flexible study beef cattle course
This beef cattle course is offered as a flexible online study and will get you started on the fundamentals of beef cattle management including husbandry, breeding, production, feed lots, herds and more.  It aims to help students analyse and make informed decisions about the management requirements of beef cattle. You should be able to describe and explain the principles and practices of beef cattle husbandry and management.   This course is suitable for beef cattle farmers,  agricultural workers looking after beef cattle and anyone with an interest in keeping beef cattle.
Benefits:
100 hours
Online and self-paced
12 months to complete
Printed Notes Available
Get expert tutor support from practicing Australian Vets.
What will you learn in this beef cattle course?
Describe the nature and scope of Beef Cattle Production.
Compare different beef production systems
Discuss beef cattle breeding and its significance to production.
Develop a sound, but general introduction to animal health.
Describe significant parasites that infect cattle and determine appropriate management of these and related problems.
Recommend appropriate provision of feed for commercial beef production.
Develop a management strategy for a commercial beef herd.
Explain feed lot management for beef production.
Explain Stud herd management for beef production.
Determine significant management requirements for a beef production enterprise, in order to attain and sustain a viable economic performance
Detailed Course Outline
This course is made up a number of lessons or units. Each having self assessment questions, set tasks (practical homework), and an assignment which you can upload online.  Click below to read about each of the lessons and what you will learn.
There are 10 Lessons in this course (+ free bonus lesson):
Introduction to beef cattle and beef cattle breeds
The role of beef cattle in agriculture
Scientific classification
Examples of breeds worldwide
British Beef breeds – Angus, Hereford, South Devon, Sussex, Red Poll
U.S. Developed Beef breeds – Santa Gertrudis, American Brahman, Amerifax, Beefmaster
Eurpean Beef breeds – Salers, Charolais, Simmental, Gelbvieh
Australian Beef breeds – Braford, Beefmaster, Droughtmaster, Murray Grey, Australian Lowline
South African Beef Breeds – Salorn, Tswana, Tuli, Africkander,
Breed selection considerations – horned vs poll, colour, gestation length, birth weight, mothering ability, post weaning growth, meat quality etc
Beef Cattle Production Systems
Various systems of production – extensive, intensive, semi-intensive
Choosing a suitable system – considerations include size, climate, soils, transport, markets etc
Cattle handling facilities
Materials used in cattle handling
Cattle identification – branding, ear marking, tattooing, ear tags
De-horning – chemical and mechanical methods
Castration, dips and dipping, and injecting cattle
Beef Cattle Breeding
Heritability, performance testing, progeny testing, selection
Pure versus cross breeding – advantages and disadvantages
Calving percentage
Management factors to improve calving percentage
Weaning calves
Factors affecting calf weaning
The anatomy of the male reproductive system
The physiology of the male reproductive system
Fertility problems in the male
The anatomy and physiology of the female reproductive system
Fertility problems
Pregnancy and partition
The structure of the mammary glands
Secretion of milk
Growth and development
Post natal growth
Compensatory growth
Diseases in Beef Cattle - Viral and Bacterial
Determining health status of the animal
Signs of a healthy animal
Causes of ill-health
Injury, poor nutrition, poisoning, parasites, hereditary conditions etc
Preventing ill-health
Correct feed and nutrition, insect control, parasite control, vaccinations, control stress etc
Parasitic and Other Diseases in Beef Cattle
Some parasitic diseases
Other ailments of cattle – actinobacillosis, anaplasmosis, arthritis, beef measles
poisoning, pink eye, milk fever, bloat etc
Nutrition in Beef Cattle
Feed type – roughages and concentrates
Carbohydrates, protein, fats
Grass or grain feeding
Rations for beef cattle – maintenance or production rations
Maintenance rations
Procedure for calculating a ration
Supplementary feeding of protein
Lot Feeding
Minerals
Common macromineral deficiencies
Common trace mineral deficiencies
Diagnosis of trace mineral deficiencies
Vitamins
Water for farm animals
Protein
Commercial Herd Management
The breeding herd
Production systems
Cow-calf herd
Beef production systems using dairy stock
Feed Lot Management
Lot feeding – types of feedlot
Managing cattle in a feedlot
Feedlot Records
Article on pen feeding in South Africa
Stud Herd Management
Time of calving
Feeding
Fertility
Indicators of fertility in bulls
Indicators of fertility in cows
Management, Economics and Marketing
Profitability
Factors affecting gross output
Factors affecting variable costs
Free Bonus Lesson - Artificial Insemination in Cattle
Semen Collection and Storage in Cattle
Heat Detection
Timing of Insemination for Maximum Conception
Equipment and Supplies needed for AI in Cattle
Inseminating a Group of Synchronized Cattle
and more.
When you have completed the lessons of your Certificate course, you will be given the option of taking the optional exam. It's okay if you don't want the exam, we still issue your Careerline Certificate. For Advanced Certificates however, the exam is compulsory (per module) and are included in the course fee.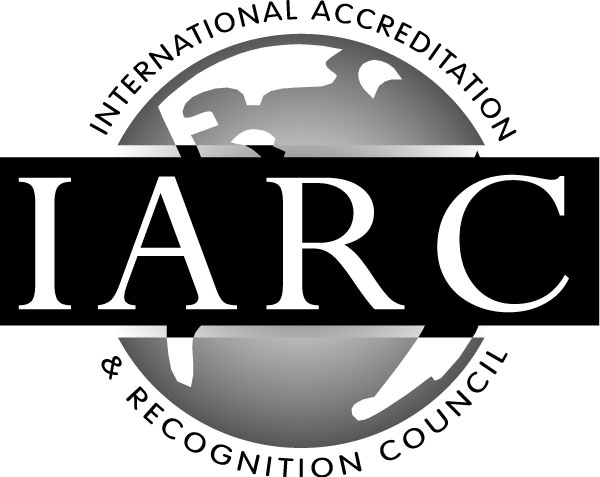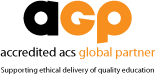 Dr Karen Catchpole  B.VSc. (Hons)
Karen brings to Careerline great experience and expertise in animal Science. Karen is a practicing veterinarian, now in her own small animal hospital, after working in varied roles over 17 years since graduation from Sydney University with first class honours.  Karen continues to maintain active involvement in education in both professional development and in tutoring both vocational and university students.  Karen's field of expertise is in internal animal medicine & surgery of cats & dogs.
Dr. Karin Dreyer-Haasbroek  B.V.S.   M.Sc.  (Parasitology)
Karin's love and passion for animals stem from growing up on a farm in South Africa. After gaining her Veterinary Science degree she worked in mixed general practice while completing a master's degree in Veterinary Parasitology. Living and working in South Africa exposed Karin to a vast range of experiences in the clinical veterinary field: treating patients ranging from marmoset monkeys to lions to the everyday cat, dog or horse. Two years as a Laboratory Vet resulted in helping farmers tackling livestock health problems in a variety of farm production systems. Since her move to Western Australia with her family, Karin has been working in a small animal practice.  During her 20 years as a vet, she has been involved in several research projects and the tutoring of students in various fields of animal science. She enjoys mentoring students and sharing her knowledge and she loves helping students flourish and realise their full potential.
Get access to your course content anywhere, anytime and study at your own pace.
Connect with other like-minded students and get help from the teacher whenever you have a question.
Graduate from your course knowing that you have what it takes to reach your next step.
Frequently Asked Questions
Can I pay in installments?
Yes! We offer great payment plans, however full payment up front is the cheapest. You can choose the best payment plan for you from the course page, or call us on 07 55368782 to talk to one of our course consultants for a custom plan.
Can I study from anywhere in the world?
We have many international students. Careerline's range of courses are suitable for any one, anywhere in the world.
Do I get a discount if I enroll in a second course?
Yes. You may claim a 5% fee discount when you enroll in a second course, and a further 10% off a three-course package.
Do I have to sit an Exam?
No. If you are enrolled in a Certificate course (100hrs), the exam is optional. You will be issued with a certificate which proves that you are competent in all units, if you choose not to sit the exam.
Do you have set start dates?
There are no set start dates, you may start at any time. Our courses are all self-paced. As our home page says, 'Courses for Anyone, Anywhere, Anytime'. 'Anytime' includes the start time of your choice. However, we do encourage our students to submit assignments on a regular basis. Wherever possible, we suggest developing a study routine.