Diagnosing Animal Diseases Online Course
Study this course with a foundation in the systematic investigation and diagnosis of health disorders in animals.  This course is suitable for:
Farmers
Wildlife Carers
Veterinary Nurses
Animal carers
Routine disease investigations are based on clinical, pathological and epidemiological evidence. If there is a need for conclusive identification of a disease or condition, an accurate laboratory diagnosis should be obtained. It is particularly important, especially in the case of infectious diseases that the final diagnosis rests on adequate aetiological evidence. In most cases, disease investigations are carried out by qualified government stock inspectors and/or veterinarians. It helps for animal owners to understand and be able to recognise disease conditions that may affect their animals, so that timely intervention can occur.
Aims: 
Discuss conducting examinations
Determine information to collect for analysis of an animal's condition.
Describe how to collect samples
Identify information required for diagnostic testing
Describe different diagnostic tests that may be performed
Explain common characteristics of animal viral diseases
Discuss significance a range of viral diseases that affect animals
Determine characteristics of bacterial and fungal animal diseases
Differentiate the characteristics of a range of common bacterial and fungal diseases
Discuss and differentiate a range of parasitological conditions that affect animals
Discuss and differentiate a range of metabolic and nutritional diseases that affect animals
Discuss and differentiate some common disorders that result from poisoning or toxins
Discuss and differentiate a range of genetic disorders that affect animals
Identify and discuss miscellaneous non-pathological factors that affect animal health, including allergies, dehydration and age
Undertake a holistic evaluation of indicators of illness in sick animals
Detailed Course Outline
This course is made up a number of lessons or units. Each having self assessment questions, set tasks (practical homework), and an assignment which you can upload online.  Click below to read about each of the lessons and what you will learn.
There are 10 Lessons in this course:
How Animal Diseases are Diagnosed
Conducting clinical examinations
Gross and clinical pathology
Information to collect and how to collect it (live animal and necropsy samples)
Specialist support services to assist in diagnosis (i.e. types of laboratories, specialist vets, etc.)
Diagnostic Testing
Pathways followed to detect and diagnose different types of diseases
Information to be supplied with samples
Diagnostic testing and diagnostic techniques
Viral Diseases
Characteristics of viruses
The significance of a range of viral diseases that affect animals
Viral taxonomy
Types and structure of viruses
Virus replication cycle, transmission
Common viral conditions
Bacteria and Fungal Diseases
Characteristics of bacterial and fungal organisms
Laboratory identification
Controlling infections
Specimen collection
Important disease conditions
Parasitological Conditions
Terminology and classification
Life cycles
Protozoa
Helminthes
Arthropods
Metabolic and Nutritional Conditions
Common metabolic conditions
Cattle, horses, pigs, sheep/goats, cats and dogs
Poisoning
Common disorders that result from poisoning or toxins
Cardio-respiratory
Central Nervous System (CNS)
Dermatological
Gastrointestinal
Hepatological
Hematological disorders
Inherited Conditions (Genetic Disorders)
Types of genetic inheritance
Examples of genetic diseases affecting horses, dogs, and cats
Other Conditions and Disorders
Identify miscellaneous conditions such as allergies
Dehydration
Age-related conditions
Research Project
Evaluate symptoms of ill-health or disease displayed by a set of animals, and go through the process of identifying the problem and deciding on a course of treatment
When you have completed the lessons of your Certificate course, you will be given the option of taking the optional exam. It's okay if you don't want the exam, we still issue your Careerline Certificate. For Advanced Certificates however, the exam is compulsory (per module) and are included in the course fee.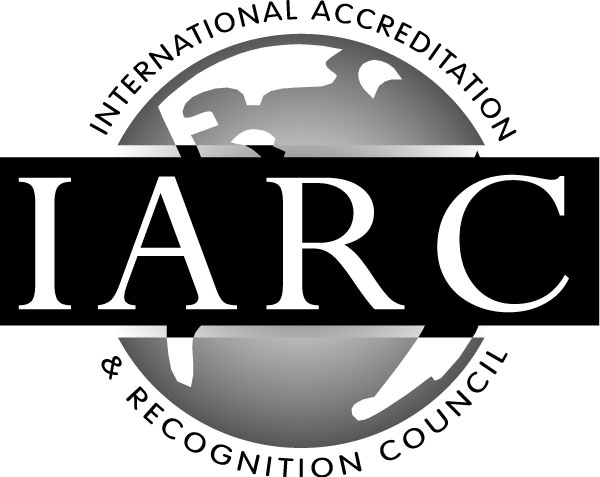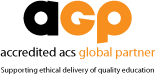 Dr Karen Catchpole  B.VSc. (Hons)
Karen brings to Careerline great experience and expertise in animal Science. Karen is a practicing veterinarian, now in her own small animal hospital, after working in varied roles over 17 years since graduation from Sydney University with first class honours.  Karen continues to maintain active involvement in education in both professional development and in tutoring both vocational and university students.  Karen's field of expertise is in internal animal medicine & surgery of cats & dogs.
Dr. Karin Dreyer-Haasbroek  B.V.S.   M.Sc.  (Parasitology)
Karin's love and passion for animals stem from growing up on a farm in South Africa. After gaining her Veterinary Science degree she worked in mixed general practice while completing a master's degree in Veterinary Parasitology. Living and working in South Africa exposed Karin to a vast range of experiences in the clinical veterinary field: treating patients ranging from marmoset monkeys to lions to the everyday cat, dog or horse. Two years as a Laboratory Vet resulted in helping farmers tackling livestock health problems in a variety of farm production systems. Since her move to Western Australia with her family, Karin has been working in a small animal practice.  During her 20 years as a vet, she has been involved in several research projects and the tutoring of students in various fields of animal science. She enjoys mentoring students and sharing her knowledge and she loves helping students flourish and realise their full potential.
Get access to your course content anywhere, anytime and study at your own pace.
Connect with other like-minded students and get help from the teacher whenever you have a question.
Graduate from your course knowing that you have what it takes to reach your next step.
Frequently Asked Questions
Can I pay in installments?
Yes! We offer great payment plans, however full payment up front is the cheapest. You can choose the best payment plan for you from the course page, or call us on 07 55368782 to talk to one of our course consultants for a custom plan.
Can I study from anywhere in the world?
We have many international students. Careerline's range of courses are suitable for any one, anywhere in the world.
Do I get a discount if I enroll in a second course?
Yes. You may claim a 5% fee discount when you enroll in a second course, and a further 10% off a three-course package.
Do I have to sit an Exam?
No. If you are enrolled in a Certificate course (100hrs), the exam is optional. You will be issued with a certificate which proves that you are competent in all units, if you choose not to sit the exam.
Do you have set start dates?
There are no set start dates, you may start at any time. Our courses are all self-paced. As our home page says, 'Courses for Anyone, Anywhere, Anytime'. 'Anytime' includes the start time of your choice. However, we do encourage our students to submit assignments on a regular basis. Wherever possible, we suggest developing a study routine.