Business Planning Online Course
A business plan is a formal statement of a set of business goals, the reasons why they are believed attainable, and the plan for reaching those goals. Business Planning is therefore the process of planning a business and the outcome is a comprehensive and well thought out document that describes the future path of a business. A good business plan explains the business concept, summarizes the objectives of the business, identifies the resources, in terms of funding and people, that will be needed by the business, describes how those resources will be obtained, and tells the reader why the business will succeed.
This course helps you to develop such a document in a way that is practical and clearly focused.
Course Aims:
Describe what a business plan is, and it main components
Differentiate between a vision statement and a mission statement
Discuss legal and administrative requirements of a business
Explain the importance of a business name
Explain the importance of setting goals and objectives in a business setting
Describe strategies for coping with growth
Describe different types of business risks
Explain marketing process
Explain operations planning
Explain the importance of human resources
Explain the purpose of financial planning
Get Free Info Pack
Get your free info pack by completing the form below.
Detailed Course Outline
This course is made up of a number of modules.  Each of these has self assessment questions, a set task (practical homework) and an assignment which you can upload online.  Select each module below to learn more.
There are 11 lessons in this course:
Introduction to Business Planning
The business plan
strategic and operational planning
feasibility studies
the executive summary
Focus and Direction
Deciding on direction
visualising future business directions
vision and mission statements
Legal and Administrative Requirements
Legal structure of a business
business names
taxation
regulations
licenses and permits
types of business ownership
Developing Objectives and Strategies
Setting goals and objectives
SWOT and GAP analyses
strategies for achieving objectives
Planning for Growth
Planned as opposed to runaway growth
subcontracting
franchising
licensing
the growth plan
Risk Management and Contingencies
Approaches to risk management
identifying business risks
Systems
System components
the quality audit
benchmarking
business plans as a mechanism of control
Marketing Plans
The definition of marketing
marketing requirements
the marketing process
market research
implications of unplanned marketing
Operation Plans
Control of business operations
writing an operation plan
Human Resource Plans
The value of human resources
occupational health and safety
skills and competencies of different staff
Financial Plans
The importance of financial planning
establishment costs and start up capital
cash flow forecasts
profit and loss statements
When you have completed the lessons of your Certificate course, you will be given the option of taking the optional exam. It's okay if you don't want the exam, we still issue your Careerline Certificate. For Advanced Certificates however, the exam is compulsory (per module) and are included in the course fee.
Thea Roberts   B.Comm., M.A.
Liselle Turner  Bachelor of Business (Marketing), Diploma in Hospitality Management, Certificate IV in Training and Assessment
Chad Osorio  B. Psych. Juris Doctor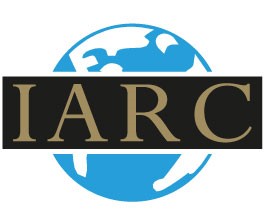 Frequently Asked Questions
Can I pay in installments?
Yes! We offer great payment plans, however full payment up front is the cheapest. You can choose the best payment plan for you from the course page, or call us on 07 55368782 to talk to one of our course consultants for a custom plan.
Can I study from anywhere in the world?
We have many international students. Careerline's range of courses are suitable for any one, anywhere in the world.
Do I get a discount if I enroll in a second course?
Yes. You may claim a 5% fee discount when you enroll in a second course, and a further 10% off a three-course package.
Do I have to sit an Exam?
No. If you are enrolled in a Certificate course (100hrs), the exam is optional. You will be issued with a certificate which proves that you are competent in all units, if you choose not to sit the exam.
Do you have set start dates?
There are no set start dates, you may start at any time. Our courses are all self-paced. As our home page says, 'Courses for Anyone, Anywhere, Anytime'. 'Anytime' includes the start time of your choice. However, we do encourage our students to submit assignments on a regular basis. Wherever possible, we suggest developing a study routine.