Business Studies Online Course
Business Studies is an introductory business skills course. Through this online course you will develop skills in the establishment and/or management of a small business, or a department within a larger organization. This course will guide you through a successful business enterprise by equipping you with the skills and knowledge to take on the business world.
Course Aims:
Select appropriate procedures for the establishment of a small business.
Select appropriate procedures for the management of a small business.
Develop procedures for communicating with suppliers and customers of a small business.
Develop procedures for addressing problems in a small business.
Plan the management of staff in a small business.
Develop strategies for managing production in a small business or department within a larger organisation.
Perform different financial management tasks used in small business or department within a larger organisation.
Evaluate marketing techniques used in business.
Get Free Info Pack
Get your free info pack by completing the form below.
Detailed Course Outline
This course is made up of a number of modules.  Each of these has self assessment questions, a set task (practical homework) and an assignment which you can upload online.  Select each module below to learn more.
There are 8 lessons in this course:
Establishment Procedures
The Business World
Ways to Begin a Business
Buying or Starting Up New
Market, Location, Regulations
Risks; emotional, financial
Common Reasons for Business Failure
Developing a 12 Month Plan
Creating a Business Plan
Motivation, Planning, Customers, Competitors, Promotion, Sales and Pricing, Employees, Premisis, Tax, Cashflow, Your Skills, etc
Legislation and Business Law
Legal Obligations
Partnerships
Contracts
Types of Business
Management Procedures
Management Theory
Economic View, Behavioural View, Stakeholder Theory
Policies
Management Influences
Government Intervention
Classical School of Management Theory
Humanistic Management Theory
Scientific or Contingency Approach to Management
Systems Management
Neo-Human Relations Management
Organisational Structures
"Functional", "Product/Market" and "Matrix" Structures
Coordination
Office Work
Quality Systems
Communication in Business
Scope of Office Work
Business Letters
Customer Service
Writing Procedures
Clarity in Writing
Causes of Confusion
Concise Wording
Examples of Quality Assurance
Problem Solving
Problem Solving Approaches
Non Compliance Procedures
Staff Management
Introduction
Interviewing, Recruitment and Staff Induction
Advertising
Potential Candidates
Interviews
Job Specifications
Management Styles
Supervision
Communicating with Employees
Giving Orders
Delegating
Motivating Employees
Security, ethics, gratitude, belief systems, etc
Negative Motivators
Space Management
Time Management
Viscous and Virtuous Cycles
Staff Training
Dealing with Complaints
Workplace Health and Safety
Work Scheduling
Productivity
Introduction
Total and Partial Productivity Ratios
Foundation Economics
Goods, Resources, Performance Criteria
Economic Laws
Improving Results in Business
Profitability Ratios
Financial Management
Introduction
Liquidity
Financial Records
Steps in the Bookkeeping Process
Basic Bookkeeping; Double Entry System, Ledger, Entries resulting from Transactions, etc.
Cash Flow
Taxation
Financial Assistance
Insurance and Types of Insurance
Financial Terminology
Budgeting
Costing
Cost of Employing Labour
Marketing Techniques
Scope and Nature of Marketing
Supply and Demand
Market Research
Making Contact and Communicating with Potential Customers
Convincing a Customer
Developing an Advertisement or Promotional Message
When you have completed the lessons of your Certificate course, you will be given the option of taking the optional exam. It's okay if you don't want the exam, we still issue your Careerline Certificate. For Advanced Certificates however, the exam is compulsory (per module) and are included in the course fee.
Thea Roberts   B.Comm., M.A.
Liselle Turner  Bachelor of Business (Marketing), Diploma in Hospitality Management, Certificate IV in Training and Assessment
Chad Osorio  B. Psych. Juris Doctor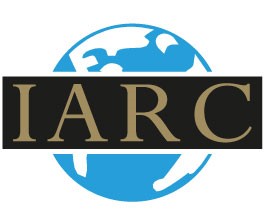 Frequently Asked Questions
Can I pay in installments?
Yes! We offer great payment plans, however full payment up front is the cheapest. You can choose the best payment plan for you from the course page, or call us on 07 55368782 to talk to one of our course consultants for a custom plan.
Can I study from anywhere in the world?
We have many international students. Careerline's range of courses are suitable for any one, anywhere in the world.
Do I get a discount if I enroll in a second course?
Yes. You may claim a 5% fee discount when you enroll in a second course, and a further 10% off a three-course package.
Do I have to sit an Exam?
No. If you are enrolled in a Certificate course (100hrs), the exam is optional. You will be issued with a certificate which proves that you are competent in all units, if you choose not to sit the exam.
Do you have set start dates?
There are no set start dates, you may start at any time. Our courses are all self-paced. As our home page says, 'Courses for Anyone, Anywhere, Anytime'. 'Anytime' includes the start time of your choice. However, we do encourage our students to submit assignments on a regular basis. Wherever possible, we suggest developing a study routine.