Entrepreneurship Online Course
Entrepreneurship is the act of being an entrepreneur, which can be defined as "one who undertakes innovations, finance and business acumen in an effort to transform innovations into economic goods".
In this online course you will learn to initiate, innovate, manage and succeed with business initiatives, discover how to be more creative in business and learn how to find opportunities and develop them!
Entrepreneurs from all around the world are continually starting up new businesses. Some succeed, others fail.
Learn to initiate, manage and succeed with business initiatives
Discover how to be more innovative in business.
Learn how to find opportunities and develop them!
How do they decide what business to operate? How can you learn about the business opportunities available to you? What kind of goals should be set for a new business?
Course Aims:
Discuss the concept of entrepreneurship and identify the effect entrepreneurs can have on the economy.
Identify requirements to become a successful entrepreneur.
Clarify personal expectations, values, skills and experience.
Identify methods of investigating business opportunities that are in line with personal and business interests and values.
Discuss the importance of market research in order to understand potential customer requirements and market needs for a product and/or service.
Explain the legal and ethical aspects of ownership of ideas, designs, etc.
Explain and have the knowledge of relevant legislation and regulations affecting entrepreneurs.
Identify and explain all factors and costs that need to be considered in starting up and managing a venture.
Explain the essential elements of a business plan and the importance of financial planning.
Explain the key concepts of marketing to enable the student to develop and plan marketing strategies relevant to his or her entrepreneurial venture.
Describe various means available that can be used to launch and publicise a new venture.
Get Free Info Pack
Get your free info pack by completing the form below.
Detailed Course Outline
This course is made up of a number of modules.  Each of these has self assessment questions, a set task (practical homework) and an assignment which you can upload online.  Select each module below to learn more.
There are 9 lessons in this course:
Scope and Nature of Entrepreneurship
What is a Entrepreneur
Types of Entrepreneurs
Factors Affecting Entrepreneurial Success
Sources for Business Ideas
Entrepreneurs
Ethics
Entrepreneurial Process
Is Entrepreneurship Right for You
Reasons for Becoming an Entrepreneur
Skills Needed by Entrepreneurs
Determining How Suited You are to Being an Entrepreneur
Assessing opportunities
Questions To Consider
Assessing Opportunities
Entrepreneurial Lifecycles (Opportunity Recognition, Opportunity Focusing, Resource Commitment, Market Entry, Full Launch and Growth, Maturity and Expansion, Liquidity Event)
The Role of Market Research
Obtain, Analyse, and Interpret the information necessary
Who Will Buy Your Products and/or Services
What Do They Want
Market Research Steps
Types of Market Research (Market Research, Product Research, Promotions Research, Sales Research, Company Research)
Gathering Data (Primary Data, Secondary Data)
What Needs Research (Physical Attributes, Behavioural Characteristics of Customers, Identifying Best Prospects)
The Research Process
Statistics
Researching Competitors
Tracking Trends
Staying Ahead of Trends
Questionnaires
Intellectual Property
Copyright
Contract Law
Public Domain
Right to Privacy
Law & the Internet
Electronic Publishing
Patents
Designs
Trademarks
Legal and Ethical Concerns
Types of Business (Sole Trader, Partnership, Private Limited Companies, Public Limited Companies)
Terminology
Legal Obligations
Operating a Business
Goals and Objectives
Resources -Premises, Equipment, etc
Stock & Suppliers
Identifying Business Functions
Thinking About Expenses & Costs
Dealing with Fluctuations in Demand
The Business and Financial Plan
What is a Business Plan
Venture Capital
Forecasting
Setting Goals
Policies
Scheduling
Budgeting
Developing Procedures
What to include in a Business Plan
Marketing
Gathering Information
Identifying Key Issues
Developing Strategies and Actions
Market Opportunity Analysis
Determine a Target Market
Engineer a Target Market
Market Objectives
Launching a Venture
Launching
Start Up Assistance
Being Prepared for Change
Prepare Contingency Plans in Advance
Using Assets Well
Think Laterally
Core Business Focus
Taking Calculated Risks
When you have completed the lessons of your Certificate course, you will be given the option of taking the optional exam. It's okay if you don't want the exam, we still issue your Careerline Certificate. For Advanced Certificates however, the exam is compulsory (per module) and are included in the course fee.
Thea Roberts   B.Comm., M.A.
Liselle Turner  Bachelor of Business (Marketing), Diploma in Hospitality Management, Certificate IV in Training and Assessment
Chad Osorio  B. Psych. Juris Doctor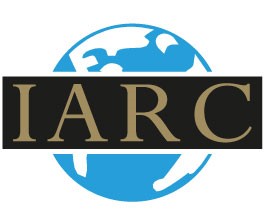 Frequently Asked Questions
Can I pay in installments?
Yes! We offer great payment plans, however full payment up front is the cheapest. You can choose the best payment plan for you from the course page, or call us on 07 55368782 to talk to one of our course consultants for a custom plan.
Can I study from anywhere in the world?
We have many international students. Careerline's range of courses are suitable for any one, anywhere in the world.
Do I get a discount if I enroll in a second course?
Yes. You may claim a 5% fee discount when you enroll in a second course, and a further 10% off a three-course package.
Do I have to sit an Exam?
No. If you are enrolled in a Certificate course (100hrs), the exam is optional. You will be issued with a certificate which proves that you are competent in all units, if you choose not to sit the exam.
Do you have set start dates?
There are no set start dates, you may start at any time. Our courses are all self-paced. As our home page says, 'Courses for Anyone, Anywhere, Anytime'. 'Anytime' includes the start time of your choice. However, we do encourage our students to submit assignments on a regular basis. Wherever possible, we suggest developing a study routine.