Marketing Foundations Online Course
Marketing Foundations is a starting course that deals with the basics of Marketing. Marketing is the process used to identify what products or services might be of interest to customers, and the best strategy to use in sales, communications and business development.
Through this online course you will learn how to understand what the customer wants or needs, and how to sell your product to them. This involves knowing where and how to advertise; how to speak properly, how to read a person's mannerisms (voice and body language).
Explore the potential that exists for new products or services; find what changes are likely to occur in demand for goods and services, and what can assist you in making decisions and developing optimized skills in marketing.
Course Aims:
Discuss the role of marketing in different enterprises.
Describe the scope of marketing in different enterprises.
Define the target market for a product or service.
Determine and manage an appropriate mix of marketing activities for a small enterprise or marketing campaign.
Evaluate the presentation (including packaging) of a product or service.
Determine an effective approach to promoting a product or service.
Compare options for distribution and determine an appropriate price for a product or service.
Evaluate customer service.
Conduct relevant market research.
Consider the impact of internal and external organisations (including legal authorities) upon the marketing activities of an enterprise.
Get Free Info Pack
Get your free info pack by completing the form below.
Detailed Course Outline
This course is made up of a number of modules.  Each of these has self assessment questions, a set task (practical homework) and an assignment which you can upload online.  Select each module below to learn more.
There are 10 lessons in this course:
Marketing and the Business
What is marketing, and its significance
Considering alternative approaches to business & marketing
Alternative enterprises (eg. goods or services based sole proprietor or partnership etc).
Scope of Marketing Understanding basic economics
The difference between the potential market
Available market
Target market
Penetrated market for a product/service of your choice
Different advertising approaches
Controlling Growth,
Improving Results in Business, etc
Target Marketing
Understanding the market place
Stages that sellers move through in their approach to a market
What is targeting
Advantages of target marketing as compared to mass marketing and product-differentiated marketing
The Marketing Mix and Managing the Marketing Effort
Product, price, place, and promotion
Affects and interactions between marketing and other operations of a business
Product Presentation and Packaging
Importance of product knowledge
Core, tangible and augmented products
Differences in packaging & presentation for different products
Promotion Communication skills
Merchandising
Shop Floor Layout
Displaying Products
Signs
Understanding Selling and Increasing Sales
Sales Methods
Publicity Marketing,
Structuring an Advertisement or Promotion
Advertising budgets, etc
Product Pricing and Distribution Pricing
Profitability Ratios
Increasing Turnover, etc
Customer Service Methods of assessing customer satisfaction
Significance of Customer Service
Different types of customers in the market place and how best to approach each
Difference between selling, publicizing, marketing and advertising, etc
Market Research
The research process
What to research
Surveys
Developing and conducting a market research program
Where to find useful statistics
Organisations
Structures and Roles Business law
Financial Management
Business Structures
Business terminology, etc.
When you have completed the lessons of your Certificate course, you will be given the option of taking the optional exam. It's okay if you don't want the exam, we still issue your Careerline Certificate. For Advanced Certificates however, the exam is compulsory (per module) and are included in the course fee.
Thea Roberts   B.Comm., M.A.
Liselle Turner  Bachelor of Business (Marketing), Diploma in Hospitality Management, Certificate IV in Training and Assessment
Chad Osorio  B. Psych. Juris Doctor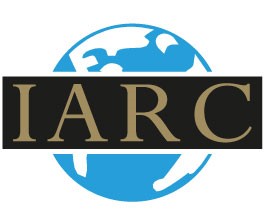 Frequently Asked Questions
Can I pay in installments?
Yes! We offer great payment plans, however full payment up front is the cheapest. You can choose the best payment plan for you from the course page, or call us on 07 55368782 to talk to one of our course consultants for a custom plan.
Can I study from anywhere in the world?
We have many international students. Careerline's range of courses are suitable for any one, anywhere in the world.
Do I get a discount if I enroll in a second course?
Yes. You may claim a 5% fee discount when you enroll in a second course, and a further 10% off a three-course package.
Do I have to sit an Exam?
No. If you are enrolled in a Certificate course (100hrs), the exam is optional. You will be issued with a certificate which proves that you are competent in all units, if you choose not to sit the exam.
Do you have set start dates?
There are no set start dates, you may start at any time. Our courses are all self-paced. As our home page says, 'Courses for Anyone, Anywhere, Anytime'. 'Anytime' includes the start time of your choice. However, we do encourage our students to submit assignments on a regular basis. Wherever possible, we suggest developing a study routine.