Marketing Systems Online Course
There are endless options of how a product or service can be marketed. These different ways of marketing are sometimes put into categories, or classifications, which share common features (i.e. "Marketing Systems"). This online course aims to enlighten you as to the possibilities for marketing; showing you different marketing systems and encouraging a more innovative and creative approach to building a marketing system for any new product or service.
Course Aims:
Explain the difference between the consumer market and other markets.
Draw a chart showing the market channels followed by a product or service.
Explain the differences between retailing and wholesaling.
Explain procedures, stages and concepts involved in retail marketing a product.
Explain the wholesale marketing system of this business.
Explain the core, tangible and augmented product of a favourite product which you buy and use frequently?
Suggest alternative ways that products might be packaged and presented in the retail situation.
Assess the marketing performance of two different companies.
Decide what preparatory studies should be made of a country before making a decision about whether to export there or not?
Explain procedures, stages and concepts involved in the marketing internationally of a product.
Suggest a product or service which you think has potential for marketing in another country.
Write a report on the marketing profitability of a business.
Get Free Info Pack
Get your free info pack by completing the form below.
Detailed Course Outline
This course is made up of a number of modules.  Each of these has self assessment questions, a set task (practical homework) and an assignment which you can upload online.  Select each module below to learn more.
There are 10 lessons in this course:
Marketing Systems
Innovation
What is a marketing system
Choosing the right system
Types of customers
Pure competition
Monopolistic competition
Oligopoly
Monopoly
Globalisation
Internet marketing: demographics, promotions, targeting internet users
Supply systems
Retailing Systems and Strategies
Types of retail systems: shops, markets, traveling salesmen, pyramid schemes, shows, telephone sales, etc
Retail life cycle
Factors influencing retail strategy
Terminology
Wholesale Systems and Strategies
Self marketing
Cooperatives
Agents
Regulated systems
Independent intermediaries
Manufacture owned intermediaries
Agricultural marketing, legislation, and marketing boards
Livestock selling systems -case studies
Product Presentation and Packaging
Specialist marketing services: packaging, labeling, display, signs, public relations
Merchandising
Principles to follow when buying
Selling: credit or cash?
Personal service, mail order or self service?
Shop layout
Packaging and labeling
Branding
Negotiation Skills
Understanding customers and markets
The local environment
Personal selling skills
Marketing Organisations
Distribution enterprises
Advertising agents or departments
PR enterprises
Sales enterprises
Marketing tasks : Market research, Merchandising, Promotion, Transport, Records
Marketing strategies
Diversification
International Marketing I
Introduction
Why enter the international marketplace
Alternative ways to trade internationally
Degrees of export marketing
Pitfalls
Significance of the internet
Analyzing the Market Market analysis
Trend analysis
Market research
Analysing the Market
The Marketing Mix
Marketing mix and checklist
Strategic planning
Tactical planning
International Marketing II
What countries
Restrictions to international marketing
Economic communities
Strategies
Market entry strategy
Implementing a strategy
PBL project
When you have completed the lessons of your Certificate course, you will be given the option of taking the optional exam. It's okay if you don't want the exam, we still issue your Careerline Certificate. For Advanced Certificates however, the exam is compulsory (per module) and are included in the course fee.
Thea Roberts   B.Comm., M.A.
Liselle Turner  Bachelor of Business (Marketing), Diploma in Hospitality Management, Certificate IV in Training and Assessment
Chad Osorio  B. Psych. Juris Doctor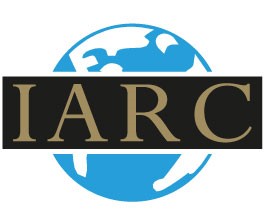 Frequently Asked Questions
Can I pay in installments?
Yes! We offer great payment plans, however full payment up front is the cheapest. You can choose the best payment plan for you from the course page, or call us on 07 55368782 to talk to one of our course consultants for a custom plan.
Can I study from anywhere in the world?
We have many international students. Careerline's range of courses are suitable for any one, anywhere in the world.
Do I get a discount if I enroll in a second course?
Yes. You may claim a 5% fee discount when you enroll in a second course, and a further 10% off a three-course package.
Do I have to sit an Exam?
No. If you are enrolled in a Certificate course (100hrs), the exam is optional. You will be issued with a certificate which proves that you are competent in all units, if you choose not to sit the exam.
Do you have set start dates?
There are no set start dates, you may start at any time. Our courses are all self-paced. As our home page says, 'Courses for Anyone, Anywhere, Anytime'. 'Anytime' includes the start time of your choice. However, we do encourage our students to submit assignments on a regular basis. Wherever possible, we suggest developing a study routine.