Professional Consultancy Online Course
A highly recommended course for anyone with professional standing who is wanting to become a consultant.  Learn to set up your practice the correct way from the start.
Course Aims:
Developing an understanding of consulting, what business consultants do, and how they help their clients.
Identifying the key activities and requirements for starting out in consulting.
Identifying key competencies and skills of consultants and how they are applied to business problems.
Identifying the importance of credibility and techniques to build credibility as a consultant.
Recognizing the role quality and service plays in consulting and strategies and techniques used to build quality and service.
Analyzing client needs and implementing these as a road-map for your consulting practice.
Familiarizing yourself with marketing and personal brand strategies in consulting practice.
Identifying ways to track, to deliver and to measure performance results in consulting.
Building a repertoire of business skills that enable you to run a consulting business.
Get Free Info Pack
Get your free info pack by completing the form below.
Detailed Course Outline
This course is made up of a number of modules.  Each of these has self assessment questions, a set task (practical homework) and an assignment which you can upload online.  Select each module below to learn more.
There are 10 lessons in this course:
1. What Does a Consultant Do?
What is Consulting?
Types of Business Consulting
Define Your Role
Who Do Consultants Work With?
Where Do Consultants Work?
Skills Consultants Need
2. Starting Out in Consulting
Where Consultants Come From?
Developing Your Value Proposition
Find Your Niche
Income and Billing
3. Consulting Skills
Key Skills of a Consultant
Hierarchy of Consulting Skills
Providing Information
Solving Known Problems
Diagnosing Unknown Problems
Recommending Actions
Change Implementation
Building Culture
Facilitating Learning and Insights
Creating Long Term
Organization Performance and Effectiveness
4. Building Credibility
What is Credibility?
Credible Adviser
Understanding Different Types of Credibility
Threats to your Credibility
Approaches to Build, Nurture, Reinforce Your Credibility
5. Service and Quality
Introduction
The Right Questions to Ask the Client to Avoid Common Pitfalls
The Disadvantages and the Counters
Scope Creep
Frequent Reasons for Criticisms of Quality
Payment for Services
6. Analyzing Client Needs
What are the Customer Needs and its Types?
Customer Need Analysis
Finding Your Ideal Customer
7. Personal Brand Management
The Importance of Marketing to Consulting Services
Marketing to Attract New Clients
Referrals
Social Selling
Other Cold Outreaches
Balancing Existing and New Client Needs
How to Manage Finances with Marketing
8. Working with Clients
When Might Your Serve as a Consultant?
How Do You Serve as a Consultant?
Customize Your Advice to Clients
Needs Analysis
Relationship Management
9. Delivering and Measuring Results
Measuring Results
Improving Performance
Key Result Areas
Capturing and Reporting Results
Evaluation
10. Running a Consulting Business
Where to Do Consulting Work?
Summary
When you have completed the lessons of your Certificate course, you will be given the option of taking the optional exam. It's okay if you don't want the exam, we still issue your Careerline Certificate. For Advanced Certificates however, the exam is compulsory (per module) and are included in the course fee.
Thea Roberts   B.Comm., M.A.
Liselle Turner  Bachelor of Business (Marketing), Diploma in Hospitality Management, Certificate IV in Training and Assessment
Chad Osorio  B. Psych. Juris Doctor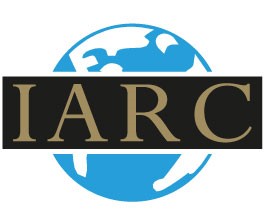 Frequently Asked Questions
Can I pay in installments?
Yes! We offer great payment plans, however full payment up front is the cheapest. You can choose the best payment plan for you from the course page, or call us on 07 55368782 to talk to one of our course consultants for a custom plan.
Can I study from anywhere in the world?
We have many international students. Careerline's range of courses are suitable for any one, anywhere in the world.
Do I get a discount if I enroll in a second course?
Yes. You may claim a 5% fee discount when you enroll in a second course, and a further 10% off a three-course package.
Do I have to sit an Exam?
No. If you are enrolled in a Certificate course (100hrs), the exam is optional. You will be issued with a certificate which proves that you are competent in all units, if you choose not to sit the exam.
Do you have set start dates?
There are no set start dates, you may start at any time. Our courses are all self-paced. As our home page says, 'Courses for Anyone, Anywhere, Anytime'. 'Anytime' includes the start time of your choice. However, we do encourage our students to submit assignments on a regular basis. Wherever possible, we suggest developing a study routine.