Sales Skills Online Course
The ability to be persuasive is an essential skill for all sales jobs. In communicating how the product or service you're selling will meet the buyer's needs and desires, product knowledge plus an ability to relate to people is crucial.
Be a better salesperson
Learn to close the deal
Start a new business or grow an existing one
Advance your job prospects
Develop your professional expertise in marketing
This course guides you through many different methods of Opening and Closing a Sale. Discover the secrets of successful sales people and draw out the ammunition you need to take charge of your career today.
Course Aims:
Explain the importance of first impressions and learn how to develop a selling personality.
Explain the art of written and verbal communication in easy to understand terms.
Explain how to present products to potential customers and how to motivate them to buy.
Explain how to communicate with your managers and superiors.
Explain how to help your product to sell itself.
Explain the importance of preplanning, observation and listening is important in selling.
Explain the procedure involved in selling
Explain how to create the right atmosphere for a sale to take place.
Explain how to close a sale.
Identify and manage stress levels in a sales situation
Explain the law in relation to selling.
Write a condensed and accurate sales report.
Get Free Info Pack
Get your free info pack by completing the form below.
Detailed Course Outline
This course is made up of a number of modules.  Each of these has self assessment questions, a set task (practical homework) and an assignment which you can upload online.  Select each module below to learn more.
There are 12 lessons in this course:
Presentation and Selling Personality
Presentation
Personality
Personal Style Inventory
Personal Style Inventory Scoring Sheet
Strengths and Weaknesses of the Different Types
Generalizations and Implications
The Selling Personality
Communication and Conversational selling
What is Communication?
Types of Communication
Different methods available for communicating
Selling
Speaking in Public
Marketing and Product Presentation
Buyer motivation
Structuring an Advertisement or Promotion
The Marketing Message
Costing
Marketing – What you need to know
Concepts in Marketing
Defining the target market
Management
Communications
Understanding the Supervisory position
Different ways to communicate
Filing information
Stock control
Organisational Structures
Sales Team Structure/ Chain of Command
Management Styles
Conflict Resolution Techniques
Helping the Product Sell Itself
Merchandising
Principles to follow when buying
Selling
Shop layout
Signs
Spacing
Assisting customers in identifying a need for the product
Know your product
Market research
Types of Data
Ways of Gathering Data
Commonly researched factors
Listen to the Customer
The importance of product knowledge
The ABC of selling
Sales formula
Steps to the order
The ABC of selling
Qualify and assess prospects
Different ways to sell
Types of customers
What the sales person should know
Key rules every sales person should follow
Ethics in sales
The Opening
Convincing the customer
Principles of approaching prospects
Avoid Selling under Adverse conditions
Getting attention
Motivation to buy – additional approaches
Summary
Closing a Sale
Sales Stoppers
Signals that the buyer is intending to make a purchase
Asking for the order
Closing techniques
Getting the buyer decision – close
Understanding the decision making process
Stress Management
Stress
Body Changes
What exactly is causing your stress
A Stress Management Program
Methods of reducing and controlling stress
Effects of stress on health and well-being
Nutrition
Drugs and Alcohol
Managing your career
Standing out and progressing
The Law and Selling
Business Law
Contract Law
What is a Contract
Who can establish a contract?
Marketing Law
Consumer Law
Warranty and Condition
International Legal Rules Regarding Sales Contracts
Report Writing
Types of Language
Connotation and Denotation
Literal and Figurative Language
Formal and Informal Language
Communication Channels
Clear Wording
Making Meanings Clear
Causes of Confusion
Ambiguity
Concise wording
Condensing your writing
Parts of speech
Sentence Structure
Visual Communication: Charts, Graphs, etc
When you have completed the lessons of your Certificate course, you will be given the option of taking the optional exam. It's okay if you don't want the exam, we still issue your Careerline Certificate. For Advanced Certificates however, the exam is compulsory (per module) and are included in the course fee.
Thea Roberts   B.Comm., M.A.
Liselle Turner  Bachelor of Business (Marketing), Diploma in Hospitality Management, Certificate IV in Training and Assessment
Chad Osorio  B. Psych. Juris Doctor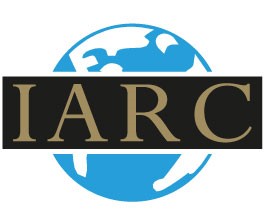 Frequently Asked Questions
Can I pay in installments?
Yes! We offer great payment plans, however full payment up front is the cheapest. You can choose the best payment plan for you from the course page, or call us on 07 55368782 to talk to one of our course consultants for a custom plan.
Can I study from anywhere in the world?
We have many international students. Careerline's range of courses are suitable for any one, anywhere in the world.
Do I get a discount if I enroll in a second course?
Yes. You may claim a 5% fee discount when you enroll in a second course, and a further 10% off a three-course package.
Do I have to sit an Exam?
No. If you are enrolled in a Certificate course (100hrs), the exam is optional. You will be issued with a certificate which proves that you are competent in all units, if you choose not to sit the exam.
Do you have set start dates?
There are no set start dates, you may start at any time. Our courses are all self-paced. As our home page says, 'Courses for Anyone, Anywhere, Anytime'. 'Anytime' includes the start time of your choice. However, we do encourage our students to submit assignments on a regular basis. Wherever possible, we suggest developing a study routine.