Supervision Online Course
In this Supervision online course you will develop an understanding of all the factors affecting supervision and the strategies for more effective supervision to increase productivity. It is relevant to both supervisors and potential supervisors. The key to success of any company or organization is good management and the key to good management is a good Supervisor.  Good supervision is important to the successful management of any venture, large or small, profit motivated, social, charity, educational or personal in scope.
Course Aims:
Explain and create an organisational chart.
Describe the five basic kinds of Unions.
Report on what you expect to achieve by practicing good human relations.
Define objectives, goals, tasks to be achieved.
Describe what steps should be taken before re organising a section or department?
Draw up a work area for an office, factory etc.
Show step by step how you would work through the problem solving technique systematically, in order to determine a good way of dealing with this problem.
Write a diplomatic letter to a union in response to a complaint.
Draw up a suitable advertisement for a position of a "Salesperson"
Explain the methods most frequently used to train new employees.
Get Free Info Pack
Get your free info pack by completing the form below.
Detailed Course Outline
This course is made up of a number of modules.  Each of these has self assessment questions, a set task (practical homework) and an assignment which you can upload online.  Select each module below to learn more.
There are 10 lessons in this course:
Introduction
Functions of a supervisor
Organisational structures & heirarchy
Bases for organisational structure
Organisational charts
Supervisors responsibilities
How supervisors fit into an organisation
What does a supervisor do.
Understanding the Workplace
Government and private personnel departments, unions
Law and employees
Contracted responsibilities
Discrimination
Liability for staff actions
Workplace elements
Communications and Human Relations
Influence in the workplace (formal authority, Reward and punishment, Knowledge, Leadership, Power, etc)
Familiarity
Managing Aptitude (Status, Prestige, Loyalty, Security, Friendship, Personality, Workload, etc),
Good Business Writing
Memoranda
Letters
Motivating employees
Internal Incentives
Environmental Incentives
Practical ways to motivate
Organising the workplace
Good work habits
Planning a Work schedule
Establishing priorities
Improving results
Project planning and management tools
Organising the work space
Problem solving techniques
Solving problems
Guidelines for making decisions
Types of problem, solvers
Different ways to solve problems
Involving others
A Classic Problem Solving Technique
Discipline, complaints, and grievances
Levels of discipline (reprimanding, fixing, blame, formal warning, removing privileges, termination of employment, legal action)
Increasing self discipline
Introducing change
Giving orders
Interviewing, recruitment, and training
Job interviews
Successful interviewing
Resumes/ C.V's
Training Staff
Staff Procedure Documents
Staff contracts
Workplace safety
Cost of injury and illness
Duty of Care
Accidents
Managing manual work safely
Protective equipment
Dealing with management: Worker participation, report writing, staff meetings
Purpose of meetings
Leading a meeting
Problems with meetings
Meeting documentation
When you have completed the lessons of your Certificate course, you will be given the option of taking the optional exam. It's okay if you don't want the exam, we still issue your Careerline Certificate. For Advanced Certificates however, the exam is compulsory (per module) and are included in the course fee.
Thea Roberts   B.Comm., M.A.
Liselle Turner  Bachelor of Business (Marketing), Diploma in Hospitality Management, Certificate IV in Training and Assessment
Chad Osorio  B. Psych. Juris Doctor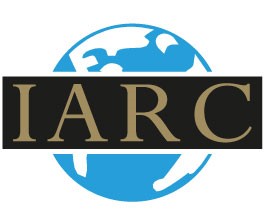 Frequently Asked Questions
Can I pay in installments?
Yes! We offer great payment plans, however full payment up front is the cheapest. You can choose the best payment plan for you from the course page, or call us on 07 55368782 to talk to one of our course consultants for a custom plan.
Can I study from anywhere in the world?
We have many international students. Careerline's range of courses are suitable for any one, anywhere in the world.
Do I get a discount if I enroll in a second course?
Yes. You may claim a 5% fee discount when you enroll in a second course, and a further 10% off a three-course package.
Do I have to sit an Exam?
No. If you are enrolled in a Certificate course (100hrs), the exam is optional. You will be issued with a certificate which proves that you are competent in all units, if you choose not to sit the exam.
Do you have set start dates?
There are no set start dates, you may start at any time. Our courses are all self-paced. As our home page says, 'Courses for Anyone, Anywhere, Anytime'. 'Anytime' includes the start time of your choice. However, we do encourage our students to submit assignments on a regular basis. Wherever possible, we suggest developing a study routine.