Legal Terminology Course Online
Why study this Legal Terminology course?
If you're passionate about law and justice, our self-paced online Legal Terminology course is designed for you!   Whether you want to upskill to advance in your career or get a head start on future tertiary studies, our Legal Terminology course will have a positive effect on your future. You will also be able to apply the knowledge you gain from this course to your everyday life. This course covers content that will help you to understand legal terms that will be used if you are buying or renting property, taking out a loan, writing or interpreting a will, or signing a contract.
What will you learn?
In this online Legal Terminology course, you will learn about the language and terms used in federal, international and historical legal systems. Terms used across all areas of law, as well as the specific areas of criminal law, family law and civil law, are covered in the course. You will also learn about the different functions of state, federal and international courts, and the roles of people who contribute to the success of the legal system, including barristers, solicitors, and paralegals.
Who is this online Legal Terminology course for?
This Legal Terminology course is designed for legal or law enforcement professionals, as well as business owners, activists, and journalists. You will learn legal terms that are relevant across many fields, from law and justice to business, social work, politics, sales, administration, and real estate. Learn more about legal terms that are relevant to your field to become a more skilled professional and advance in your career.
This course is also suitable for anyone who desires to learn more about federal and international legal systems or has a general interest in law. The course will help you become familiar with terms frequently used in legal proceedings, documents, and publications in various fields of law.
What are the benefits of studying online?
This Legal terminology course gives you the flexibility to study whenever, wherever and however you like. You'll be able to learn at your own pace with the support of your knowledgeable tutor who has real-world experience in their field. No matter how busy you are, our adaptable online learning plan will help you fit study into your schedule.
Legal Terminology Course Aims:
Lesson I. INTRODUCTION TO LEGAL TERMINOLOGY
In this lesson:
Students will learn how knowledge in legal terminology is both important and useful as an introductory legal course, especially for non-lawyer professionals.
They will be introduced to the two main legal traditions in the world, namely civil law and common law.
They will learn how to identify and analyze comparative legal systems, including points of commonalities and differences, such as codification and the importance of judicial precedent.
Lesson II. HISTORY OF COMMON LEGAL TERMS
In this lesson:
Understand the importance of knowing the root words of various legal terms used around the world, and their underlying concepts.
Be introduced to Latin and Green words which have been adopted into the global legal dictionary.
Lesson III. THE LEGAL SETTING: THE VARIOUS FIELDS OF LAW
In this lesson:
Students will be introduced to administrative law, including government structure and the concept of separation of powers.
 Become familiarized with the various fields of law and their respective coverage
Lesson IV. THE LEGAL SETTING: STAGES, PROCESSES AND ACTORS
In this lesson:
It will focus on the judicial branch of government.
Students will learn about remedial law, including the various kinds of courts, court processes (including initiation of lawsuits and the concept of appeal), as well as the legal actors (the parties to the lawsuit, paralegals, the different kinds of lawyers per jurisdiction, and the members of the Judiciary).
Lesson IV. INTRODUCTION TO PROPERTY LAW
In this lesson:
Students will be familiarized with the different kinds of tangible property, as well as key terms in the law on property
Students will also be introduced to the concept of intellectual property and its various forms and protections, including copyrights, patents and trademarks.
Lesson V. LAWS RELATED TO TRANSFER AND CONVEYANCE OF PROPERTY
In this lesson:
The different modes of transfer of ownership of property will be discussed.
In particular, students will learn key terms related to succession and inheritance will be defined, notably those regarding to both probate and intestate court proceedings as well as other modes of conveyance which will be introduced are donations, mortgages and foreclosures, and sales and credit.
Lesson VI. COMMERCIAL LAW: CONTRACTS AND INSURANCE
In this lesson:
Students will be introduced to the essential elements of a contract, as well as various modes of fulfilling or negating contracts such as common life insurance policy as a form of contract, and in the process also define key terms covered under insurance law.
Lesson VIII. COMMERCIAL LAW: CORPORATIONS AND BANKS       
In this lesson:
Students will be familiarized with the different kinds of corporations from around the world, as well as concepts related to inter-corporate and intra-corporate affairs, such as arbitration.
Students are also introduced to concepts related to banking and bankruptcy, including financial and economic terms commonly used in the field of law.
Lesson IX. LAWS COVERING NON-CONTRACTUAL OBLIGATIONS
In this lesson:
Family law will be discussed, including key terms like adoption, support and other domestic issues.
Students will learn about the criminal justice system, and will be introduced to the varying means of classifying the same criminal act in different jurisdictions as well as gaining familiarity to terms relating to the law on torts, as well as concepts related to it, including standard of care and damages
Lesson X. INTERNATIONAL LAW
In this lesson:
Students will be introduced to two main categories covered by international law, namely public international law and private international law with an emphasis on how international law is important even in the daily life of an average citizen.
Get Free Info Pack
Get your free info pack by completing the form below.
Detailed Course Outline
This course is made up of a number of modules.  Each of these has self assessment questions, a set task (practical homework) and an assignment which you can upload online.  Select each module below to learn more.
There are 10 lessons in this course:
I. Introduction to Legal Terminology
Legal Traditions: Civil Law and Common Law
Comparative Legal Systems
II. History of Common Legal Terms
Latin Root Words
Greek Root Words
III. The Legal Setting: The Various Fields of Law
Government Structure and the Separation of Powers
The Various Fields of Law
IV. The Legal Setting: Stages, Processes and Actors
Court Processes
The Various Types of Courts
Actors in the Legal Setting
V. Introduction to Property Law
Categorizing Property
Intellectual Property
VI. Laws related to Transfer and Conveyance of Property
Terms related to Succession and Inheritance
Terms related to Donation
Terms related to Mortgage and Foreclosure
Terms related to Sales and Credit
VII. Commercial Law: Contracts and Insurance
Elements of a Contract
Fulfilment and Non-Fulfilment of Contracts
Terms related to Insurance Law
VIII. Commercial Law: Corporations and Banks
Terms related to Corporate Law
Terms related to Banking Laws
Terms related to Dissolution of Corporate Entities
IX. Laws covering Non-Contractual Obligations
Terms related to Family Law
Terms related to Criminal Law
Terms related to the Law on Torts
Terms related to the Law on Civil Damages
X. International Law
Public International Law
Private International Law
When you have completed the lessons of your Certificate course, you will be given the option of taking the optional exam. It's okay if you don't want the exam, we still issue your Careerline Certificate. For Advanced Certificates however, the exam is compulsory (per module) and are included in the course fee.
Thea Roberts   B.Comm., M.A.
Liselle Turner  Bachelor of Business (Marketing), Diploma in Hospitality Management, Certificate IV in Training and Assessment
Chad Osorio  B. Psych. Juris Doctor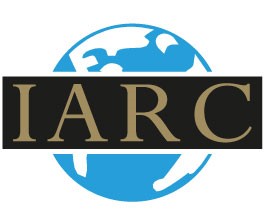 Frequently Asked Questions
Can I pay in installments?
Yes! We offer great payment plans, however full payment up front is the cheapest. You can choose the best payment plan for you from the course page, or call us on 07 55368782 to talk to one of our course consultants for a custom plan.
Can I study from anywhere in the world?
We have many international students. Careerline's range of courses are suitable for any one, anywhere in the world.
Do I get a discount if I enroll in a second course?
Yes. You may claim a 5% fee discount when you enroll in a second course, and a further 10% off a three-course package.
Do I have to sit an Exam?
No. If you are enrolled in a Certificate course (100hrs), the exam is optional. You will be issued with a certificate which proves that you are competent in all units, if you choose not to sit the exam.
Do you have set start dates?
There are no set start dates, you may start at any time. Our courses are all self-paced. As our home page says, 'Courses for Anyone, Anywhere, Anytime'. 'Anytime' includes the start time of your choice. However, we do encourage our students to submit assignments on a regular basis. Wherever possible, we suggest developing a study routine.