Landscape Restoration (Revegetation) Online Course
Understand environmental systems and the care and regeneration of vegetation
This hands-on and practical course will teach you about rehabilitating sites without having to do a degree, this is a good place to obtain the knowledge necessary to get you up and running. 
Landscape restoration is a growing field. The importance of trees to land management cannot be overstated. Often in the past they have been seen as competing for valuable land space and felled indiscriminately.  Over clearing of trees can lead to salinity problems and numerous forms of erosion and land slips Retention and where necessary, selective replanting of trees is now widely practiced and shows major benefits toward improving farm viability and ultimately production.
Gain practical skills in managing re-vegetation of trees, propagation, planting and more.
Suitable for:
Farmers, Landscapers, Parks Manager, Gardeners
Students, Teachers and Academics
Environmental Consultants
Land Managers, Soil Scientists or anyone else interested in building their understanding of how trees can be better used to improve or sustain
Course Aims:
Develop the ability to write the scientific names of plants and to identify and compare different types of land degradation and rehabilitation alternatives.
Outline the basics of ecology concepts and how soils, flora and fauna interact and affect one another.
Develop basic seed propagation skills and knowledge.
Describe further propagation and nursery techniques.
Describe the effect of plants on improving chemical characteristics of a degraded site.
Determine the physical effect plants have on improving a degraded site.
Determine appropriate plant establishment programs.
Determine procedures to care for plants, during establishment in a hostile environment.
Determine techniques to maximise plant development in land rehabilitation situations.
Determine the management procedures and rehabilitation requirements of degraded soil.
Get Free Info Pack
Complete the form below and we'll send you a free info pack.
Each course is made up a number of lessons or units.  Each of these has self assessment questions, a set task (practical homework) and an assignment which you can upload online.  Click below to read about each of the lessons and what you will learn.
There are 10 lessons in this course:
Approaches to Land Rehabilitation
The importance of trees – Erosion control
Understanding plants
Understanding plant identification
Land management programs
Biodiversity
Soil degradation
Erosion – Water erosion, Wind erosion, Control of erosion
Salinity – Sources of salt, Control methods for salinity
Soil acidification and other problems – Soil acidification, Compaction, Chemical residues
Rehabilitation
Ecology of Soils and Plant Health
Biomass
The Ecosystem – Abiotic components, Biotic components, Ecological concepts, The web of life, Other relationships between plants and animals
Indigenous species
Creating habitat corridors for wildlife – benefits, Other benefits, Situating corridors, Types of corridors
Design considerations
Edge effects
What can happen at edges
In general
Soils – How soils develop naturally, The soil environment, Soil composition, Soil temperature
Mycorrhizae
Soil physical characteristics – Soil profile, Soil texture, Soil structure
Soil chemical characteristics – Soil pH, Cation exchange capacity, Buffering capacity
Improving soils
Plant nutrition – What nutrients do plants need
The nutrient elements – The macronutrients, The micronutrients
Choosing the right fertilizer – How much fertilizer to apply
Diagnosis of nutritional problems
Pests and diseases and plant growth – Environmental factors
Resistant plant species and cultivars
Pests and Diseases – Biological control, Diseases include, Pests include, Life cycles, Preventative control
Introduction to Seed Propagation Techniques
Seed propagation – Seed sources – 4 sources, Maintaining genetic identity in seed, Hybrid seed production
Why do plants produce so much seed
Collecting and harvesting seed – guidelines
Selecting plants to collect from
Timing
Methods of collection
Cleaning seed
Storing seed
Difficult seeds – Germination treatments, Soaking in boiling water
Stratification
Fire
Leaching seeds
Sowing your seeds – When to sow, Propagation media
Containers for propagation
The bog method
Pricking out or tubing seedlings – After care
Quality control – The UC System of Soil Mixes
Example of a production system
Propagation stage
Transplanting stage
Growing on stage
Distribution stage
Sources of seed and information
Books on seeds and seed germination
Propagation and Nursery Stock
Asexual propagation – Why cuttings? How to propagate a cutting, Classification of cutting types, Maintaining genetic identity in seed
Types of Cuttings – Softwood cuttings, Semi-Hardwood Cuttings, Hardwood cuttings, Variations on cuttings, Nodal cuttings, Basal cuttings, Root cuttings
Stock Plants – Planting out stock plants, Treatment throughout the year, Stock plants for root cuttings
Ways of getting roots on difficult to root cuttings – Hormone treatments, Etoliation and banding, Cutting grafts, Misting/fogging, Light treatments, Bacterial treatments, Combining treatments
Hormone Treatments in detail
Nursery hygiene
Spread of pests and diseases
Recommended nursery hygiene practices
Propagating Mixes – Vermiculite, Perlite, Sand, Rockwool, Peat moss
Potting Media – Potting Soil Mixes, Pine Bark, Containers for potting up plants
How to maintain plants in pots – Feeding, Watering, Ventilation and light, Temperature, Growing-on areas for container plants, Stop roots growing into the soil, Hardening off rooted cuttings
The greenhouse – Types of greenhouses, Heated or unheated, Deciding on what you need, Problems with greenhouses, Environmental controls in the greenhouse, Temperature control
Greenhouse irrigation methods, Runoff and leachate, Irrigation systems, Other structures for growing plants, The nursery site, How to propagate different species
Dealing with Chemical Problems
Soil contamination
Symptoms on plants of chemical contamination
Foliage burn
Treating foliage burn
Rehabilitating damaged soils
Prevention
Accidental spillage
Rehabilitation methods
Using plants to extract contaminants
Growing plants on contaminated soil
Rehabilitating a building site
Soil chemical composition and plant growth
Alkaline soils
Lime contaminated soils
Trees which grow in lime soils
Physical Plant Effects on Degraded Sites
Pioneer plants
Site protection – Windbreaks/shelterbelts, Windbreak design, Other considerations
Designing and planting a firebreak – Fire prone areas, How to arrange plants, Distances from buildings, Consider prevailing winds, Consider vehicular access, Maintenance, Fire resistant plants, Plants likely to burn
Stormwater, waterlogging and drainage – Stormwater
Drainage – Water-logging on a home-site, Constructing a swamp
Soil Compaction
Plant Establishment Programs
What to plant where
Climate – Temperature, Wind, Frosts, Extreme hazards, Microclimates
Plant selection criteria, Economics, Ongoing costs, Longevity, General hardiness
Planting – When to plant
Plant protection methods – Supporting trees, Staking, Frost protection for young trees, Sun protection, Mulching, Fencing, Wind protection
Hostile Environments
Planning
Rehabilitation techniques
Coping with dry conditions – Overcoming dry soils
Mulch – How to lay mulch, Mulch materials, Commonly used organic mulches, Living mulch and cover crops
Weed management – Types of weeds, How are weeds spread? Preventative measures, Weed control, Methods, Commonly used herbicides
Trees and large shrubs that tolerate salt
Plant species that tolerate salt
Plant Establishment Care
Planting procedures – Evergreens, Deciduous and bare-rooted plants
Water and plant growth
Transpiration
Maintaining appropriate water levels
Symptoms of water deficiency
Symptoms of excess water
Period of watering
Minimizing plant water requirements
Plant health – Conducting an inspection
The Plant – Examining leaves, Examining fruit and flowers, Examining stem and branches, Examining roots, Identifying damage
The Immediate Environment – Examining the soil, Examining surrounding plants, Other environmental factors, Methods of inspection
Prioritizing problems
Research
Rehabilitating Degraded Sites
Environmental Assessment – Conducting an Environmental Audit
Implementing a Land Rehabilitation Management Program – determining land objectives, determining a program and replanting.
When you have completed the lessons of your Certificate course, you will be given the option of taking the optional exam. It's okay if you don't want the exam, we still issue your Careerline Certificate. For Advanced Certificates however, the exam is compulsory (per module) and are included in the course fee.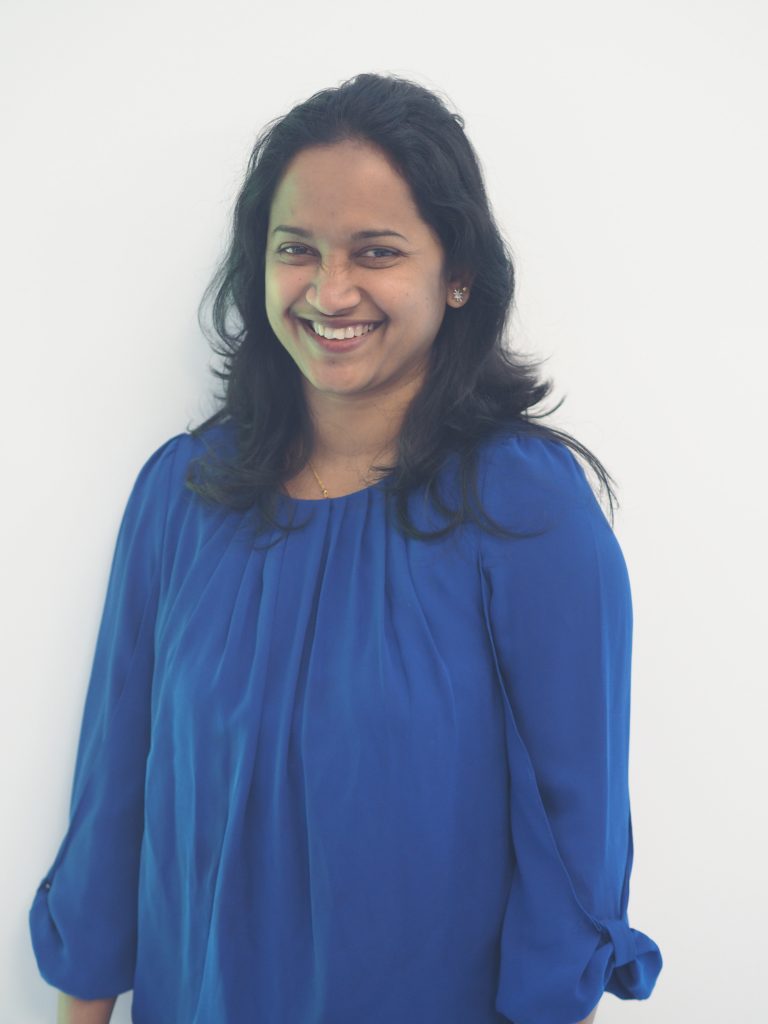 Theja Abayarathna
Bachelor of Science (Zoology) (Hons), M.Phil. PhD (UTS) current.
I am currently doing my PhD in Environmental Science at the University of Technology Sydney. My research is centered around the effects of climate change on the hatchling velvet gecko population in Australia. This involves collecting wild gravid geckos and incubating their eggs under laboratory conditions. Through exposure to a variety of incubation temperature treatments, I have operationalized my investigation which aims to determine the effect of higher temperatures on hatchling geckos. I am currently in stage 3 of research, which comprises writing a thesis and developing manuscripts for publishing. Prior to my present endeavors within the scientific field, I have also successfully completed a B.Sc. degree, majoring in Zoology, (specialised field: Wildlife Management) with first-class honors and an M.Phil. Degree in Life Sciences. My passion has always been teaching and thus I have worked for seven years as a lecturer at various universities. I love helping students with their own studies.
Get access to your course content anywhere, anytime and study at your own pace.
Connect with other like-minded students and get help from the teacher whenever you have a question.
Graduate from your course knowing that you have what it takes to reach your next step.
Frequently Asked Questions
Can I pay in installments?
Yes! We offer great payment plans, however full payment up front is the cheapest. You can choose the best payment plan for you from the course page, or call us on 07 55368782 to talk to one of our course consultants for a custom plan.
Can I study from anywhere in the world?
We have many international students. Careerline's range of courses are suitable for any one, anywhere in the world.
Do I get a discount if I enroll in a second course?
Yes. You may claim a 5% fee discount when you enroll in a second course, and a further 10% off a three-course package.
Do I have to sit an Exam?
No. If you are enrolled in a Certificate course (100hrs), the exam is optional. You will be issued with a certificate which proves that you are competent in all units, if you choose not to sit the exam.
Do you have set start dates?
There are no set start dates, you may start at any time. Our courses are all self-paced. As our home page says, 'Courses for Anyone, Anywhere, Anytime'. 'Anytime' includes the start time of your choice. However, we do encourage our students to submit assignments on a regular basis. Wherever possible, we suggest developing a study routine.