Anger Management Online Course
Anger Management is an online program that caters to those who support  or are confronted by people with anger management issues. In this course, you will learn psychological therapeutic techniques and exercises, techniques to control anger & aggression, skills to reduce the triggers, degrees, and effects of an angered emotional state.
This specialized course will help you understand anger and explore techniques that can be useful in the application of anger management.  Our home study program is ideally designed for the student's convenience by self-paced distance learning. This course is especially suitable for counselors, teachers, community works or anyone needing to understand and work with anger management.
Course Aims:
Discuss the nature and scope of anger including psychological and physiological manifestations.
Explain the biological, social and psychological causes of anger and the strategies used by counsellors to deal with the underlying causes in an effort to diffuse the build up of anger in people
Explain how anger problems can be addressed through the application of cognitive behavioural counselling
Discuss anger management techniques to diffuse violent outbursts and manage violence
Consider anger management issues for people with specific mental health issues.
Explain the causes of anger in children and adolescents, and review a wide range of techniques for addressing those issues.
Determine the nature and scope of anger management services in society.
Identify ways to support clients seeking anger management services
Evaluate a situation where anger is becoming a problem and determine an appropriate course to follow in response to the problem.
Detailed Course Outline
This course is made up of a number of lessons or units.  Each of these has self assessment questions, a set task (practical homework) and an assignment which you can upload online.
There are 9 lessons in this course:
Nature and Scope of Anger
Introduction
The autonomic nervous system
Anger and arousal
Galvanic skin resistance
Voice stress analyser
Polygraph
Degrees of arousal
Difficulties of arousal theories
Theories of emotion
James Lange theory
Cannon Bard theory
Schachter's theory
Lazarus's appraisal theory
Weiner's attribution
Averill's social construction theory
Facial feedback theory
Managing Anger with Counselling
Causes of anger
Frustration
Breaking personal rules
Self defence
Expression of anger
Counselling strategies
Empty chair technique
Recognising psychological arousal
Thought stopping
Relaxation exercises
Progressive muscle relaxation
Time out
Assertiveness training
Three steps in assertiveness training
Five stage assertiveness training interview
Mental blocks to assertiveness
Managing Anger with Cognitive Behavioural Therapy (CBT)
Cognitive behavioural therapy
Identifying antecedents
Assessment of anger
Beginning therapy
Teaching CBT
Inferences
Evaluations
Chaining
Disputing inferences and evaluations
Independence and blocks to change
Use of imagery
Emotional insight
Exposure
Termination
Working with anger problems in CBT
Problems with CBT for anger management
Anger Management Techniques for Violence
Introduction
Anger and violence
Appearance
Posture
Affect
Speech
Causes of violence
Cold violence
Hot violence
Reactive violence
Tips for dealing with a violent client
Strategies for violence prevention
Action after violence
Managing violence against others
Mental disorders and violence
Anger Management for People with Mental Health Issues
DSM dimensions to diagnose mental illness
Dementia
Dementia and anger
Supporting clients with dementia
Grief
Anxiety
Depression
Stages of grief
Tasks of mourning
Managing Anger in Children and Adolescents
Introduction
Toddlers
Temper tantrums
Older children and anger
Adolescence
Psychological changes in girls
Psychological changes in boys
Depression
Eating problems
Adults sharing anger
Anger Management for People with Special Difficulties
People with personality disorders
Psychopathology
Borderline personality disorders and treatment
Psychopath and treatment
Roid rage, symptoms and abuse
Anger Management Services
Counselling
Anger management clinics
Courses and workshops
Group and individual work
Conflict management
Conflict handling techniques
Life coaching
Setting up an anger management consultancy
Deciding on a Course of Action
PBL Project to create and present a plan of anger management to support an individual experiencing serious anger difficulties.
When you have completed the lessons of your Certificate course, you will be given the option of taking the optional exam. It's okay if you don't want the exam, we still issue your Careerline Certificate. For Advanced Certificates however, the exam is compulsory (per module) and are included in the course fee.
Get Free Info Pack
Get your free info pack by completing the form below.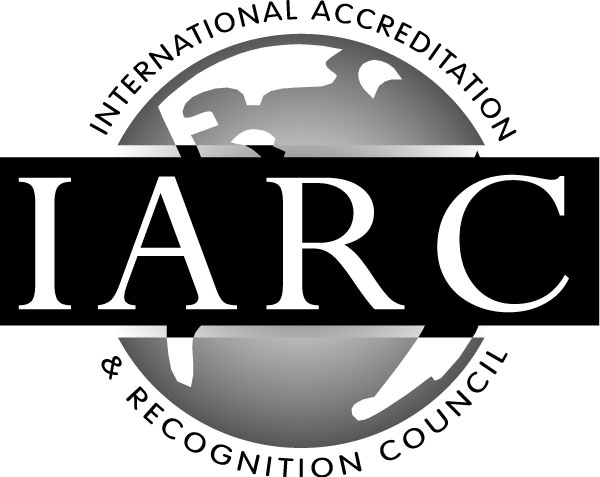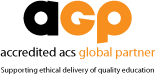 Dr Nicholas Harris B. Psychology (Hons I), PhD
Nicholas is a social psychologist; he studies and teaches on topics involving group-level and individual-level behavior, as well as examining the effect of the situation.  Nicholas has been involved in writing textbooks and research papers in psychology. Nicholas' teaching experience is vast; he has taught social psychology, indigenous and intercultural psychology, statistics, research methods, psychological measurement and assessment, personality, organizational psychology, counselling skills, and ethics. Nicholas has also completed a number of short courses on counselling and suicide prevention, and has volunteered for a number of years with Lifeline. Nicholas has supervised a number of honours and master's research theses.
Get access to your course content anywhere, anytime and study at your own pace.
Connect with other like-minded students and get help from the teacher whenever you have a question.
Graduate from your course knowing that you have what it takes to reach your next step.
Frequently Asked Questions
Can I pay in installments?
Yes! We offer great payment plans, however full payment up front is the cheapest. You can choose the best payment plan for you from the course page, or call us on 07 55368782 to talk to one of our course consultants for a custom plan.
Can I study from anywhere in the world?
We have many international students. Careerline's range of courses are suitable for any one, anywhere in the world.
Do I get a discount if I enroll in a second course?
Yes. You may claim a 5% fee discount when you enroll in a second course, and a further 10% off a three-course package.
Do I have to sit an Exam?
No. If you are enrolled in a Certificate course (100hrs), the exam is optional. You will be issued with a certificate which proves that you are competent in all units, if you choose not to sit the exam.
Do you have set start dates?
There are no set start dates, you may start at any time. Our courses are all self-paced. As our home page says, 'Courses for Anyone, Anywhere, Anytime'. 'Anytime' includes the start time of your choice. However, we do encourage our students to submit assignments on a regular basis. Wherever possible, we suggest developing a study routine.