Conflict Management Course Online
The Conflict Management course is an online program designed to meet the needs of those responsible for managing conflict in various situations. Conflict management involves implementing strategies to limit the negative aspects of conflict and to resolve the conflict to a an equal or better outcome. Furthermore, the aim of conflict management is to enhance learning and group outcomes (effectiveness or performance in organizational setting). In this field of study, you will learn to make conflict constructive for you and your organization. Conflict is constructive when it:
opens up and clarifies important issues and helps solve them
increases involvement of individuals in important issues
makes communication more authentic
releases pent-up emotion, stress or anxiety
helps build group cohesiveness
helps individual growth, provided there is reflection on the conflict
Conflict Management will enable you to recognize conflict situations and to negotiate or mediate change in order to resolve those conflicts without making the situation worse.
Course Aims:
Describe the nature of human conflict and ways to manage it.
Explain the importance of listening when dealing with conflict situations, and appreciate different listening techniques.
Define negotiation and discuss the process of negotiation
Define mediation and discuss the process of mediation
Define facilitation and discuss the process of facilitation
Discuss problems that may arise through negotiation, in particular, balance of power and its connotations
Explain the importance of working in groups as a means of learning how to deal with group conflicts
Explain ways of understanding and dealing with different types of crisis.
Detailed Course Outline
This course is made up of a number of lessons or units.  Each of these has self assessment questions, a set task (practical homework) and an assignment which you can upload online.
There are 8 lessons in this course:
Conflict Management and Anger
What is Conflict
Conflict Handling Techniques
Conflict Handling Styles
Comparing Strategies to Handle Conflict
Scope and Nature of Anger
Approaches to Hanling Anger
Anger Management Techniques
Dealing with Anger in Yourself and Others
Listening
Channels of Communication
Stages of Listening
Obstacles to Listening
Empathic Listening
Ground Rules for Listening
Listeners in Control
Emotions
Traps for Listeners
Negotiation
Scope and Nature of Negotiating
The Establishment Group
The Community Group
Bargaining in Negotiations
Win-Win Bargaining or Integrative Bargaining
Being a Skilled Negotiator
The Joint Problem Solving Approach
Writing a Brief
Guidelines
Negotiating Mistakes
Dealing with Difficult People
Finding a Solution
Mediation
What is Mediation
When is Mediation Called for
The Mediators Role
The Mediation Process
Team Work
Mediation Model
Alternative Dispute Resolution
Facilitation
Scope & Nature of Facilitation
Preparing the Facilitation Meeting
Attributes of a Good Facilitator
Stress and the Fight or Flight Response
Symptoms and Effect of Stress
A Stress Management Response Program
Balance of Power
Problems with Negotiation
Problem of Re-entry
Balance of Power
Dealing with Power Imbalance
Verbal Bullying
Asking Questions
Information and Experience
Agenda Setting
Role Playing
Needs Exploration
Ending a Meeting
Discussion and Group Work
Group Conflict Management Exercises
Anger Exercises
Listening Exercises
Negotiation and Mediation Exercises
Joint Problem Solving Exercises
Role Play Exercises
Conducting Structured Exercises in Small Groups
What to Avoid
Evaluation
Crisis Analysis and Responses
Nature and Scope of a Crisis
Response to Crisis
Guidelines
Interventions
Principles and Goals of Crisis Intervention
Crisis Intervention Techniques
Debriefing
When you have completed the lessons of your Certificate course, you will be given the option of taking the optional exam. It's okay if you don't want the exam, we still issue your Careerline Certificate. For Advanced Certificates however, the exam is compulsory (per module) and are included in the course fee.
Get Free Info Pack
Get your free info pack by completing the form below.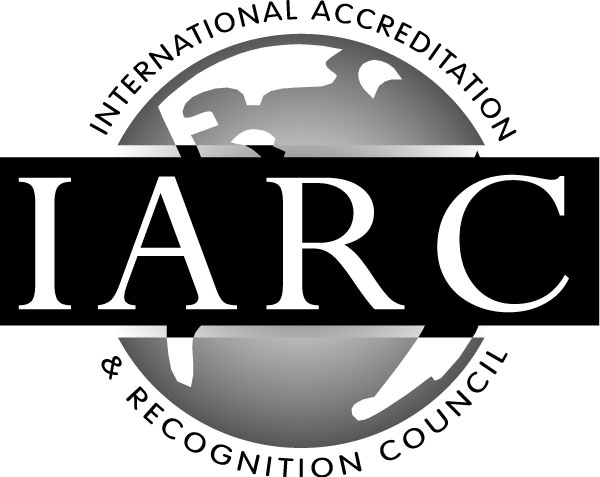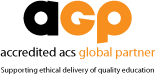 Dr Nicholas Harris B. Psychology (Hons I), PhD
Nicholas is a social psychologist; he studies and teaches on topics involving group-level and individual-level behavior, as well as examining the effect of the situation.  Nicholas has been involved in writing textbooks and research papers in psychology. Nicholas' teaching experience is vast; he has taught social psychology, indigenous and intercultural psychology, statistics, research methods, psychological measurement and assessment, personality, organizational psychology, counselling skills, and ethics. Nicholas has also completed a number of short courses on counselling and suicide prevention, and has volunteered for a number of years with Lifeline. Nicholas has supervised a number of honours and master's research theses.
Get access to your course content anywhere, anytime and study at your own pace.
Connect with other like-minded students and get help from the teacher whenever you have a question.
Graduate from your course knowing that you have what it takes to reach your next step.
Frequently Asked Questions
Can I pay in installments?
Yes! We offer great payment plans, however full payment up front is the cheapest. You can choose the best payment plan for you from the course page, or call us on 07 55368782 to talk to one of our course consultants for a custom plan.
Can I study from anywhere in the world?
We have many international students. Careerline's range of courses are suitable for any one, anywhere in the world.
Do I get a discount if I enroll in a second course?
Yes. You may claim a 5% fee discount when you enroll in a second course, and a further 10% off a three-course package.
Do I have to sit an Exam?
No. If you are enrolled in a Certificate course (100hrs), the exam is optional. You will be issued with a certificate which proves that you are competent in all units, if you choose not to sit the exam.
Do you have set start dates?
There are no set start dates, you may start at any time. Our courses are all self-paced. As our home page says, 'Courses for Anyone, Anywhere, Anytime'. 'Anytime' includes the start time of your choice. However, we do encourage our students to submit assignments on a regular basis. Wherever possible, we suggest developing a study routine.