Counselling Skills A (Introduction) Online Course
Counselling Skills is an online course that entails the practical and psychological side of the counselling process. Through this program, you will learn the following:
Underlying theories of counselling
Understand a broad range of counselling techniques beneficial for anyone working with people in a social, workplace or recreational environment.
Apply the counselling techniques in your day to day life.
Learn counselling skills in the comfort of your own home through our distance learning setting. Develop an understanding of the fundamental practical skills used in counselling. Completion of this course will equip you to conduct counselling sessions.
Our lessons are self-paced and run for a duration of 100 hours, after completion, you will then gain a certificate in COUNSELLING SKILLS A.
Course Aims:
Explain the processes involved in the training of counsellors in micro skills.
Explain how to commence the counselling process and evaluation of non-verbal responses and minimal responses.
Discuss both content and feeling, and their appropriateness to the counselling process.
Demonstrate different questioning techniques and to understand risks involved with some types of questioning.
Demonstrate how to use various micro-skills including summarising, confrontation, and reframing.
Demonstrate self-destructive beliefs and show methods of challenging them, including normalising.
Explain how counselling a client can improve their psychological well-being through making choices, overcoming psychological blocks and facilitating actions.
Demonstrate effective ways of terminating a counselling session and to explain ways of addressing dependency.
Detailed Course Outline
This course is made up of a number of lessons or units.  Each of these has self assessment questions, a set task (practical homework) and an assignment which you can upload online.
There are 8 Lessons in this course:
Learning specific skills
What is Counselling
Perceptions of Counselling
Differences between Counsellors, Psychotherapists, Clinical Psychologists and Psychiatrists
Counselling Theories
Empathy
Transference
Directiveness, non-directiveness
Behavioural Therapies
Systematic Desensitisation
Positive Reinforcement and Extinction
Goals of Psychoanalytical Approach
Defence Mechanisms (Repression, Displacement, Rationalisation, Projection, Reaction Formulation, Intellectualisation, Denial, Sublimation)
Use of Psychoanalytical Psychotherapy
Psychoanalytic Techniques
Analytic Framework
Free Associations
Interpretation
Dream Analysis
Resistance & Transference
Humanistic Therapy
Evaluating the Effectiveness of Therapies and Counsellors
Case Studies
Methods of Learning
Micro Skills
Triads
Modelling
Online and Telephone Counselling
Telemental Health
Clinical Considerations
Listening & bonding
Scope of Listening and Bonding
Meeting and greeting
Creating a Safe Environment
Location
Time and Duration of Sessions
Privacy in Telephone and online counselling
Showing warmth on the phone
The contract
Helping the client relax
Listening with intent
Minimal Responses
Non Verbal Behaviour
Use of Voice
Use of Silence
Case Studies
Active Listening
Dealing with Silent Phone Calls
Reflection
Non Directive Counselling
Paraphrasing
Feelings
Reflection of Feeling
Client Responses to Reflection of Feelings
Reflection of Content and Feeling
Case Studies
Questioning
Open & Closed Questions
Other types of Questions (Linear, Information seeking, Strategic, Reflective, Clarification, etc.)
Questions to Avoid
Goals of Questioning
Identification
Assessment
Intervention
Case Studies
Interview techniques
Summarising
Application
Confrontation
Reframing
Case Studies
Perspective
Summary
Changing beliefs and normalizing
Cognitive Behavioural Therapy
Changing Self-Destructive Beliefs
Irrational Beliefs
Normalising
Case Studies
Designing a Questionnaire
Finding solutions
Moving Forward
Choices (Reviewing, Creating, Making choices)
Facilitating Actions
Gestalt Awareness Circle
Psychological Blocks
Case Study
Ending the counselling
Terminating the session
Closure
Further Meetings
Dependency
Confronting Dependency
Chronic Callers
Terminating Silent Phone Calls
Silent Endings
Case Study
Other Services
When you have completed the lessons of your Certificate course, you will be given the option of taking the optional exam. It's okay if you don't want the exam, we still issue your Careerline Certificate. For Advanced Certificates however, the exam is compulsory (per module) and are included in the course fee.
Get Free Info Pack
Get your free info pack by completing the form below.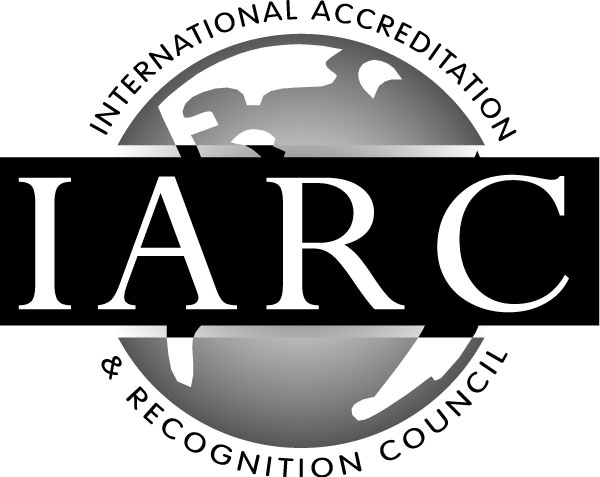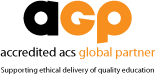 Dr Nicholas Harris B. Psychology (Hons I), PhD
Nicholas is a social psychologist; he studies and teaches on topics involving group-level and individual-level behavior, as well as examining the effect of the situation.  Nicholas has been involved in writing textbooks and research papers in psychology. Nicholas' teaching experience is vast; he has taught social psychology, indigenous and intercultural psychology, statistics, research methods, psychological measurement and assessment, personality, organizational psychology, counselling skills, and ethics. Nicholas has also completed a number of short courses on counselling and suicide prevention, and has volunteered for a number of years with Lifeline. Nicholas has supervised a number of honours and master's research theses.
Get access to your course content anywhere, anytime and study at your own pace.
Connect with other like-minded students and get help from the teacher whenever you have a question.
Graduate from your course knowing that you have what it takes to reach your next step.
Frequently Asked Questions
Can I pay in installments?
Yes! We offer great payment plans, however full payment up front is the cheapest. You can choose the best payment plan for you from the course page, or call us on 07 55368782 to talk to one of our course consultants for a custom plan.
Can I study from anywhere in the world?
We have many international students. Careerline's range of courses are suitable for any one, anywhere in the world.
Do I get a discount if I enroll in a second course?
Yes. You may claim a 5% fee discount when you enroll in a second course, and a further 10% off a three-course package.
Do I have to sit an Exam?
No. If you are enrolled in a Certificate course (100hrs), the exam is optional. You will be issued with a certificate which proves that you are competent in all units, if you choose not to sit the exam.
Do you have set start dates?
There are no set start dates, you may start at any time. Our courses are all self-paced. As our home page says, 'Courses for Anyone, Anywhere, Anytime'. 'Anytime' includes the start time of your choice. However, we do encourage our students to submit assignments on a regular basis. Wherever possible, we suggest developing a study routine.