Counselling Techniques Online Course
This proven course will enhance your skills and techniques as a counsellor by providing you with the knowledge, theory and understanding of what makes an effective counsellor.  Learn to improve the outcomes for your clients and those you support.
The course provides an in depth study of different approaches and therapies from psychoanalytic psychotherapy to solution focused counselling as well providing opportunites for practical application.  This course is suitable for those already working in the counselling industry who are looking to provide a greater depth of practice as well as those just starting out.
Course Aim:
Explain the key principles and applications of different theoretical approaches to counselling and psychotherapy, including the theories of Freud, Erikson, Adler, Ellis, Rogers, Beck, and others.
Detailed Course Outline
This course is made up of a number of lessons or units.  Each of these has self assessment questions, a set task (practical homework) and an assignment which you can upload online.
There are 8 lessons in this course:
Psychoanalytic psychotherapy l - Freud, Erikson, Jung
Value and relevance of psychotherapy
Emergence of psychoanalytical theory
Principles of psychoanalytical theory
Elements of the personality
The notion of conscious and unconscious
Anxiety and psychoanalysis
Inbuilt psychological coping and damage repair mechanisms
Defence mechanisms
Freud's psycho-sexual theory and Erikson's psychosocial theory
Jung's perspective on personality
Archetypes
Recent developments in psychoanalytical theory
Goals of psychoanalytical approach
Psychoanalytic techniques
Analytic framework
Free associations
Interpretation
Dream analysis
Resistance
Transference
Psychoanalytic approach and counselling
Personality disorders
Critique for psychoanalytic theory
Psychoanalytical psychotherapy ll - Adler
Alfred Adler
Adler's key concepts
Inferiority vs superiority
What makes people self interested
Social interest and community feeling
Individual psychology
Psychological types: ruling type, leaning type, avoiding type
Sibling relationships
Only child
First child, second child, youngest child
Use of Adlerian theory
Applications to counselling
Freud and Adler
Critique
Humanistic/Existential approaches I - Gestalt Therapy; Fritz Perls
Human nature
Holistic approach
Field theory
Figure-formation process
Organismic self-regulation
Focus on the present
Resolving dilemmas
Personal maturity
The effect of contact
Effect of energy
The experiment
Confrontation
Gestalt techniques: Internal dialogue, reversal, rehearsal, exaggeration, dream work, etc.
Critique
Humanistic/Existential approaches II - Person-Centered Counselling; Carl Rogers
Humanistic therapy
Principles of person centred approach
Personal attitude of the counsellor
Goals of therapy
Assessment techniques
Areas of application
Critique
Rational behavioural therapy - Albert Ellis
Rational emotive behaviour therapy (REBT
Ellis's view of human nature
Personality theory
Goals and techniques of therapy
Therapeutic techniques
Cognitive techniques
Emotive techniques
Use of REBT
Critique
Cognitive behavioural therapy - Aaron Beck
Cognitive behavioural therapy (CBT) and REBT
Premises of CBT
Cognitive distortions
Use of cognitive therapy
Family therapy
Modifications to CBT
Stress innoculation training program (SIT)
Stages of SIT
Constructivist modification
Behavioural therapy
Contemporary behavioural therapy
Behavioural approach
Goals and techniques
Goals of therapy
Use of behaviour therapy
Basic ID
Critique
Solution-focused counselling
Introduction
Strategies in solution focussed counselling
Engaging the client
Constructing pathways for change
Generating creative solutions
Critique
When you have completed the lessons of your Certificate course, you will be given the option of taking the optional exam. It's okay if you don't want the exam, we still issue your Careerline Certificate. For Advanced Certificates however, the exam is compulsory (per module) and are included in the course fee.
Get Free Info Pack
Get your free info pack by completing the form below.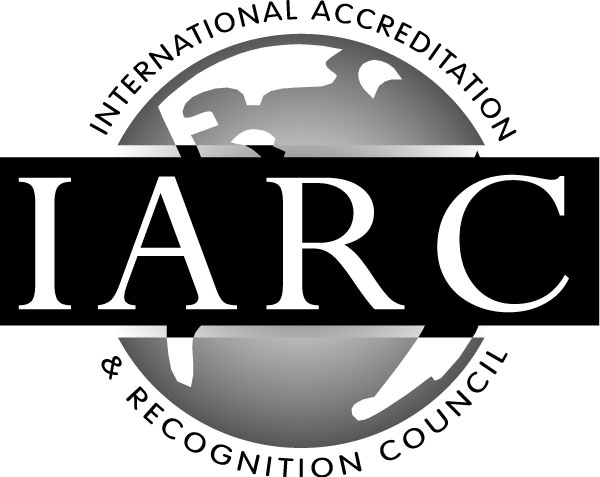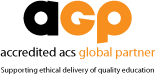 Dr Nicholas Harris B. Psychology (Hons I), PhD
Nicholas is a social psychologist; he studies and teaches on topics involving group-level and individual-level behavior, as well as examining the effect of the situation.  Nicholas has been involved in writing textbooks and research papers in psychology. Nicholas' teaching experience is vast; he has taught social psychology, indigenous and intercultural psychology, statistics, research methods, psychological measurement and assessment, personality, organizational psychology, counselling skills, and ethics. Nicholas has also completed a number of short courses on counselling and suicide prevention, and has volunteered for a number of years with Lifeline. Nicholas has supervised a number of honours and master's research theses.
Get access to your course content anywhere, anytime and study at your own pace.
Connect with other like-minded students and get help from the teacher whenever you have a question.
Graduate from your course knowing that you have what it takes to reach your next step.
Frequently Asked Questions
Can I pay in installments?
Yes! We offer great payment plans, however full payment up front is the cheapest. You can choose the best payment plan for you from the course page, or call us on 07 55368782 to talk to one of our course consultants for a custom plan.
Can I study from anywhere in the world?
We have many international students. Careerline's range of courses are suitable for any one, anywhere in the world.
Do I get a discount if I enroll in a second course?
Yes. You may claim a 5% fee discount when you enroll in a second course, and a further 10% off a three-course package.
Do I have to sit an Exam?
No. If you are enrolled in a Certificate course (100hrs), the exam is optional. You will be issued with a certificate which proves that you are competent in all units, if you choose not to sit the exam.
Do you have set start dates?
There are no set start dates, you may start at any time. Our courses are all self-paced. As our home page says, 'Courses for Anyone, Anywhere, Anytime'. 'Anytime' includes the start time of your choice. However, we do encourage our students to submit assignments on a regular basis. Wherever possible, we suggest developing a study routine.