Family Counselling Online Course
Learn to manage family problems.
Develop a better understanding of family Dynamics, and a capacity to analyze and facilitate solutions to problems that emerge in modern families.
This course can be useful for anyone working or involved in marriage counselling, family counselling or family services.

If you are interested in a career in social work then this course will provide an excellant qualification
Course Aims:
Describe family diversity in terms of a variety of factors including structure and function.
Explain the interactions and motivations at work in different families.
Describe how we have dealt with family problems in the past; then evaluate the results of these past strategies, and learn from those results.
Determine precisely what problems exist in a family; and evaluate the relative significance of those different problems.
Identify and compare support options that may be available to a family with problems
Understand what is meant by a family systems approach to counselling and describe different theoretical perspectives.
Describe further theoretical approaches to family therapy and understand the usefulness of an integrated approach.
Plan the initial interview for a couple or for a family, in need of counselling.
Identify optional approaches for counselling a family or couple with problems.
Plan a program of counselling and if relevant, other strategies, to address a family or couple in crisis.
Detailed Course Outline
This course is made up of a number of lessons or units.  Each of these has self assessment questions, a set task (practical homework) and an assignment which you can upload online.
There are 10 lessons in this course:
Nature & Scope of Families
Different types of families
Traditional Family Structures
Family Systems
Cultural variations
Family Lifecycles
Family Dynamics
Crises
Changing cultures (immigrant families)
Evolving Structures (Religion, new siblings, departing siblings, changing parents, incoming grandparents)
Breakdowns
Merging two families
Abuse
Violence
Death
Illness
Changing location (losing friends etc.)
Changing income (loss of job etc.)
Disintegration & Reintegration
History
How are dynamics different & similar today to in the past.
How did we cope with family problems in the past in different places, cultures etc.
What can we learn from this? How can we draw strength from knowing all this is not new?
Identifying Problems
Patterns
Critical incidents
Long standing incidents
Common problems for families
Common problems for couples
Support Structures
What support services might be accessed
Extended family
Community services
Social networks
Religion
Types of counselling, -individual, Group Work etc (incl. problems with Group work) etc.
Approaches to Family Therapy I
Approaches to Family Therapy II
Conducting Initial Interviews/Sessions
Considering Solutions
Determining Roles
Establishing Rules
Case Study
Consider a situation establish & consider alternative strategies & select a strategy.
When you have completed the lessons of your Certificate course, you will be given the option of taking the optional exam. It's okay if you don't want the exam, we still issue your Careerline Certificate. For Advanced Certificates however, the exam is compulsory (per module) and are included in the course fee.
Get Free Info Pack
Get your free info pack by completing the form below.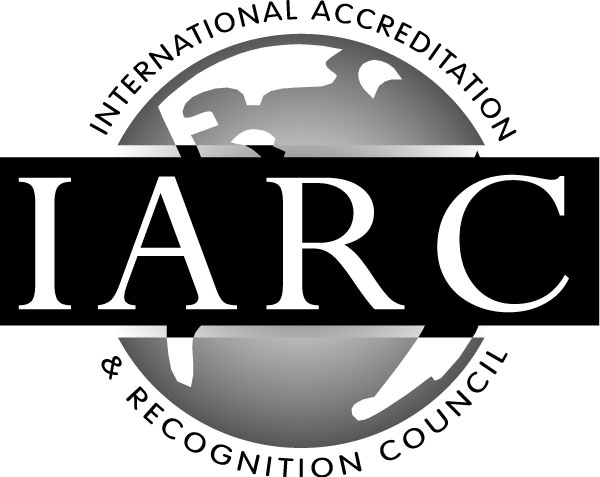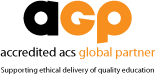 Dr Nicholas Harris B. Psychology (Hons I), PhD
Nicholas is a social psychologist; he studies and teaches on topics involving group-level and individual-level behavior, as well as examining the effect of the situation.  Nicholas has been involved in writing textbooks and research papers in psychology. Nicholas' teaching experience is vast; he has taught social psychology, indigenous and intercultural psychology, statistics, research methods, psychological measurement and assessment, personality, organizational psychology, counselling skills, and ethics. Nicholas has also completed a number of short courses on counselling and suicide prevention, and has volunteered for a number of years with Lifeline. Nicholas has supervised a number of honours and master's research theses.
Get access to your course content anywhere, anytime and study at your own pace.
Connect with other like-minded students and get help from the teacher whenever you have a question.
Graduate from your course knowing that you have what it takes to reach your next step.
Frequently Asked Questions
Can I pay in installments?
Yes! We offer great payment plans, however full payment up front is the cheapest. You can choose the best payment plan for you from the course page, or call us on 07 55368782 to talk to one of our course consultants for a custom plan.
Can I study from anywhere in the world?
We have many international students. Careerline's range of courses are suitable for any one, anywhere in the world.
Do I get a discount if I enroll in a second course?
Yes. You may claim a 5% fee discount when you enroll in a second course, and a further 10% off a three-course package.
Do I have to sit an Exam?
No. If you are enrolled in a Certificate course (100hrs), the exam is optional. You will be issued with a certificate which proves that you are competent in all units, if you choose not to sit the exam.
Do you have set start dates?
There are no set start dates, you may start at any time. Our courses are all self-paced. As our home page says, 'Courses for Anyone, Anywhere, Anytime'. 'Anytime' includes the start time of your choice. However, we do encourage our students to submit assignments on a regular basis. Wherever possible, we suggest developing a study routine.