Professional Practice in Counselling Online Course
The psychological health of the counsellor is crucial in determining the success of the counselling relationship. A counsellor owes it to the client not to engage in counselling whilst experiencing problems of their own.
This course will help you provide appropriate professional practices and attitudes necessary to develop a healthy client-counsellor relationship.
Pre-requisites: It is assumed anyone undertaking this course will already have a basic grounding in psychology and counselling, at least equivalent to the "Introduction to Psychology" course offered through this school.
Course Aims:
Discuss some of the main personal qualities that counselling will draw upon and demonstrate an awareness of the types of issues that new counsellors will need to resolve within themselves.
Raise awareness of: the ethical issues that arise within the profession, legal requirements, informed consent, decision-making and other related topics.
Gain insight into how the self, and one's perception of the self influences both the client and the counsellor, and to understand the effect of the self upon relationships both within and outside the counselling process.
Enhance awareness of what is considered a healthy personality, to consider different types of personality tests, and to become aware of the application of different approaches to personality within the counselling process.
Explain how emotions arise, what they are, how they influence our bodies, minds and behaviour, and their role in the counselling process.
Understand the necessity for counsellors to have ongoing supervision throughout their professional career and to be constantly striving to upgrade their skills.
Delineate circumstances in which it is preferable to refer a client on to another health care professional, and to understand some of the main disorders that they may encounter.
Detailed Course Outline
This course is made up of a number of lessons or units.  Each of these has self assessment questions, a set task (practical homework) and an assignment which you can upload online.
There are 8 lessons in this course:
Understanding Counselling
The client-counsellor relationship
Effective counselling
Counselling the counsellor
Counsellor's values
Multicultural counselling
Ethics & Confidentiality
Needs
A code of ethics
Informed consent; Right to privacy
Legal requirements
Use of psychometric tests
Ethics and multiple relationships
Understanding the Self
Self-awareness
Self-monitoring
Self-concept
Social Perception
Attribution theory
Implicit personality theory
Relationships
Social exchange
Love and intimacy
Personality
What is a healthy personality?
Trait approach
Psychodynamic approach
Humanistic approach
Social learning and cognitive approaches
Emotions & Behaviour
What are emotions?
Emotions and Counselling
Effect on communication
Aspects of emotions
Emotional expression and counselling
Supervision
Why supervision?
Working with others
Quantity and effectiveness of supervision
Personal counselling
Dependency
Types of supervision
Referral Practice
Counselling vs mental health issues
Secondary care counsellors
Abnormal psychology
Anxiety
Depression
Schizophrenia
Personality disorders
When you have completed the lessons of your Certificate course, you will be given the option of taking the optional exam. It's okay if you don't want the exam, we still issue your Careerline Certificate. For Advanced Certificates however, the exam is compulsory (per module) and are included in the course fee.
Get Free Info Pack
Get your free info pack by completing the form below.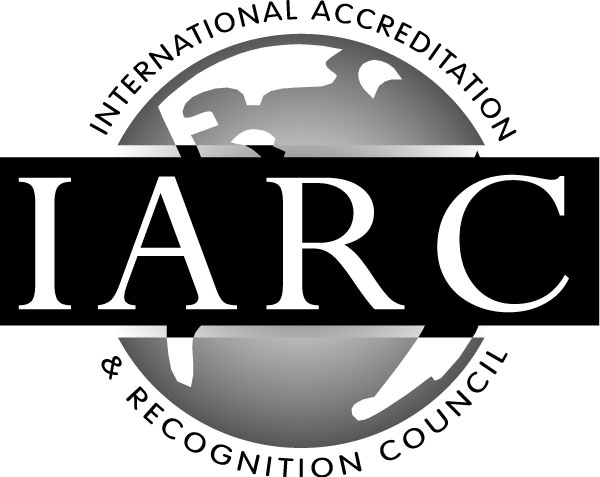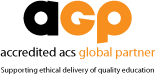 Dr Nicholas Harris B. Psychology (Hons I), PhD
Nicholas is a social psychologist; he studies and teaches on topics involving group-level and individual-level behavior, as well as examining the effect of the situation.  Nicholas has been involved in writing textbooks and research papers in psychology. Nicholas' teaching experience is vast; he has taught social psychology, indigenous and intercultural psychology, statistics, research methods, psychological measurement and assessment, personality, organizational psychology, counselling skills, and ethics. Nicholas has also completed a number of short courses on counselling and suicide prevention, and has volunteered for a number of years with Lifeline. Nicholas has supervised a number of honours and master's research theses.
Get access to your course content anywhere, anytime and study at your own pace.
Connect with other like-minded students and get help from the teacher whenever you have a question.
Graduate from your course knowing that you have what it takes to reach your next step.
Frequently Asked Questions
Can I pay in installments?
Yes! We offer great payment plans, however full payment up front is the cheapest. You can choose the best payment plan for you from the course page, or call us on 07 55368782 to talk to one of our course consultants for a custom plan.
Can I study from anywhere in the world?
We have many international students. Careerline's range of courses are suitable for any one, anywhere in the world.
Do I get a discount if I enroll in a second course?
Yes. You may claim a 5% fee discount when you enroll in a second course, and a further 10% off a three-course package.
Do I have to sit an Exam?
No. If you are enrolled in a Certificate course (100hrs), the exam is optional. You will be issued with a certificate which proves that you are competent in all units, if you choose not to sit the exam.
Do you have set start dates?
There are no set start dates, you may start at any time. Our courses are all self-paced. As our home page says, 'Courses for Anyone, Anywhere, Anytime'. 'Anytime' includes the start time of your choice. However, we do encourage our students to submit assignments on a regular basis. Wherever possible, we suggest developing a study routine.