Relationships and Communication Counselling Online Course
A valuable course for anyone involved in marriage and couples counselling. There is much and varied reasons why relationships break down and irreconcilable differences is one of them.  If you work with couples, support them or want to understand your own relationship better this course is indispensable.  With this course you will:
Learn to provide marriage and couples counselling
Learn why relationships break down
Learn how to help others maintain their relationships
If you want to learn more about relationships and communication counselling, this is the course for you.  Develop your understanding of the role communication plays in creating, maintaining or destroying relationships, and your ability to assist others to improve their relationships communications.
Course Aims:
Explore the establishment of positive communication in emergent relationships and the various factors that influence relational processes;
Examine perceptions of ourselves and how this affects our communication and influences our communication goals;
To identify and examine patterns of communication in close relationships and consider the functions of thoughts, feelings and actions and how they inform our communication responses;
Recognise the role of third party influences when communicating in relationships and the changing needs in a persons lifetime that affect their communication;
Listen with improved empathy and respond accordingly;
To understand constructive and destructive methods of maintaining relationships.
Detailed Course Outline
This course is made up of a number of lessons or units.  Each of these has self assessment questions, a set task (practical homework) and an assignment which you can upload online.
There are 6 lessons in this course:
Communication in Emerging Relationships
Problems in relationships
Stages in relationships
Interpersonal communication
The communication process
Principles of communication
Communication filtered through perceptions
Verbal communication
Non verbal communication
Communication responsibility
Ineffective communication
Signs of relationship breakdownEffective communication
Abuse and violence in relationships
Self-Awareness and Communication Goals
Negative communication
Self awareness
Setting the stage for change
Good communication is thoughtful
Intent
Awareness
Recognising reactive patterns
Relationship goals
Communication Patterns in Relationships
Negative patterns of communication
Aggressive patterns
Victim patterns
Avoidance patterns
Thought, feeling and action cycle
Thoughts and feelings differentiated
Emotions (feelings)
Patterns of thought
Behaviour (Actions)
Action skills
Communicating intent
Influences on Relating Behaviour and PBL
Influences on communication
Environmental influences; family, culture, social, other
Global factors
Communicating and changing interpersonal needs
Changing expectations and needs
Adult psychological development
Erikson's psycho social stages
PBL to create and plan a counselling intervention for a couple who are experiencing relationship difficulties.
Communication Techniques and Skills
Introduction
Triads
Listening
Paraphrasing
Reflective responses; emotions
Reflective responses; content
Guidelines to prevent inauthentic listening
Open questions
Message statements or requests
Self disclosure
Encouraging clients to learn communication
Maintaining Relationships
Kinds of, and stages in relationships
Factors to help maintain relationships
Agreements or contracts
Praise and gifts for service
Relationship nurturing communication
Straight talk
When you have completed the lessons of your Certificate course, you will be given the option of taking the optional exam. It's okay if you don't want the exam, we still issue your Careerline Certificate. For Advanced Certificates however, the exam is compulsory (per module) and are included in the course fee.
Get Free Info Pack
Get your free info pack by completing the form below.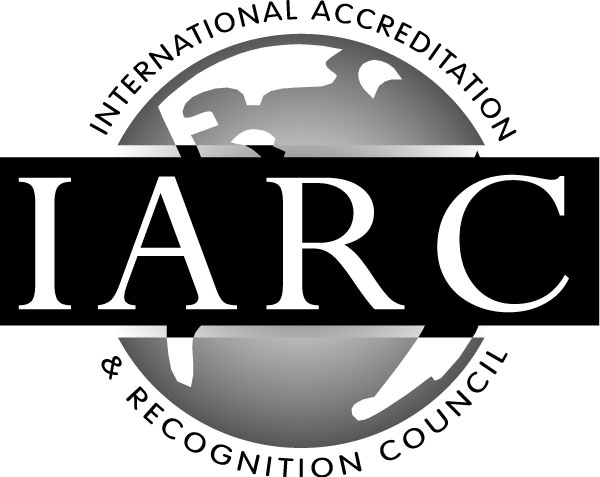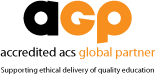 Dr Nicholas Harris B. Psychology (Hons I), PhD
Nicholas is a social psychologist; he studies and teaches on topics involving group-level and individual-level behavior, as well as examining the effect of the situation.  Nicholas has been involved in writing textbooks and research papers in psychology. Nicholas' teaching experience is vast; he has taught social psychology, indigenous and intercultural psychology, statistics, research methods, psychological measurement and assessment, personality, organizational psychology, counselling skills, and ethics. Nicholas has also completed a number of short courses on counselling and suicide prevention, and has volunteered for a number of years with Lifeline. Nicholas has supervised a number of honours and master's research theses.
Get access to your course content anywhere, anytime and study at your own pace.
Connect with other like-minded students and get help from the teacher whenever you have a question.
Graduate from your course knowing that you have what it takes to reach your next step.
Frequently Asked Questions
Can I pay in installments?
Yes! We offer great payment plans, however full payment up front is the cheapest. You can choose the best payment plan for you from the course page, or call us on 07 55368782 to talk to one of our course consultants for a custom plan.
Can I study from anywhere in the world?
We have many international students. Careerline's range of courses are suitable for any one, anywhere in the world.
Do I get a discount if I enroll in a second course?
Yes. You may claim a 5% fee discount when you enroll in a second course, and a further 10% off a three-course package.
Do I have to sit an Exam?
No. If you are enrolled in a Certificate course (100hrs), the exam is optional. You will be issued with a certificate which proves that you are competent in all units, if you choose not to sit the exam.
Do you have set start dates?
There are no set start dates, you may start at any time. Our courses are all self-paced. As our home page says, 'Courses for Anyone, Anywhere, Anytime'. 'Anytime' includes the start time of your choice. However, we do encourage our students to submit assignments on a regular basis. Wherever possible, we suggest developing a study routine.