Stress Management Course Online
This course is relevant for self improvement, or professional development (for any allied health professionals such as counsellors, life coaches, fitness instructors or nutrition consultants) and supervisors.  Stress management is vitally important for everyone regardless of who or how you live.  We all need a bit of stress, but too much is detrimental to your health and affects your decision making and the quality of your relationships.  Learn about stress and its management in this 100 hour course.
Course Aims:
Identify changes that occur to the body as stress develops.
Identify the relationship between lifestyle and stress.
Discuss the impact of legal drugs on the psychology of a person.
Discuss the importance of self esteem in minimizing stress.
Determine options for career management that will minimize potential for stress.
Identify and address security issues that impact on stress levels.
Identify aspects of relaxation and nutrition in a person's life that may impact upon stress levels.
Identify the relationship between stress and personality type.
Get Free Info Pack
Get your free info pack by completing the form below.
Detailed Course Outline
This course is made up of a number of modules.  Each of these has self assessment questions, a set task (practical homework) and an assignment which you can upload online.  Select each module below to learn more.
There are 8 lessons in this course:
Body Changes
Modern Day Stressors including Controls, Complexity, Competition and Computers.
Symptoms and Affects of Stress
Muscle Responses to stress
The Gastrointestinal Response to stress
The Cardiovascular Response to stress
The Skin Response to stress
The fight or flight response
Stress Effects on Well-being
Stress and the immune system
Developing a Stress Management Response Program
Easy Living
Workaholics
Symptoms of Stress, including Confusion, Depression, Changes in sleeping, eating or sexual habits, Mood changes and drugs
Determining the Cause of Stress
Deciding How to Deal with Stresses
Stress Terminology
Understanding Self Image
Tips for Relaxation e.g. Massage, Aromatherapy, Relaxation, Hobbies, etc
Controlling Stress
Too Little Stress is bad too
Pills and Alcohol
Understanding Alcohol
What is Too Much Alcohol
Over the Counter or Non Prescription Drugs
Drugs Prescribed by a Doctor
Illegal Drugs
Seeking help
Self Esteem
What is Self esteem
Realistic Expectations
Altering Your Perception
Social Support
Building Self Esteem in Others
Managing Your Own Career
Work Satisfaction
Managing a Career
Reviewing Your Career
Standing Out and Progressing
Security and Decision Making
Self assurance
Developing Security and Self Assurance
Analysing Ourselves
Decision making
Strategy
Problem solving
Relaxation and Nutrition
Relaxation
Nutrition; we are what we eat
Dietary Fibre, Vitamins and Minerals, and a Balanced Diet
Problems of Nutrition and Diet
Weight loss
Tips for Healthy Eating
Personality and Stress
Relationship between Personality and Stress
Personality Types -Type A and Type B personalities
Introvert
Extrovert
Personal style inventory -How to Determine Personality Type
When you have completed the lessons of your Certificate course, you will be given the option of taking the optional exam. It's okay if you don't want the exam, we still issue your Careerline Certificate. For Advanced Certificates however, the exam is compulsory (per module) and are included in the course fee.
Thea Roberts   B.Comm., M.A.
Liselle Turner  Bachelor of Business (Marketing), Diploma in Hospitality Management, Certificate IV in Training and Assessment
Chad Osorio  B. Psych. Juris Doctor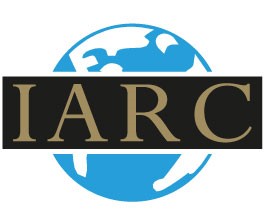 Frequently Asked Questions
Can I pay in installments?
Yes! We offer great payment plans, however full payment up front is the cheapest. You can choose the best payment plan for you from the course page, or call us on 07 55368782 to talk to one of our course consultants for a custom plan.
Can I study from anywhere in the world?
We have many international students. Careerline's range of courses are suitable for any one, anywhere in the world.
Do I get a discount if I enroll in a second course?
Yes. You may claim a 5% fee discount when you enroll in a second course, and a further 10% off a three-course package.
Do I have to sit an Exam?
No. If you are enrolled in a Certificate course (100hrs), the exam is optional. You will be issued with a certificate which proves that you are competent in all units, if you choose not to sit the exam.
Do you have set start dates?
There are no set start dates, you may start at any time. Our courses are all self-paced. As our home page says, 'Courses for Anyone, Anywhere, Anytime'. 'Anytime' includes the start time of your choice. However, we do encourage our students to submit assignments on a regular basis. Wherever possible, we suggest developing a study routine.