Berry Production Online Course
Berries can form a viable alternative or supplementary crop with varieties suitable for many different climates and conditions.  This course will provide you the knowledge to make informed decisions and sound management skills for a range of berry crops.
This course is ideal for both the berry enthusiast and commercial grower, covering all aspects of the propagation, care and cultivation of common, and uncommon berry fruit; with the opportunity to specialise in one type of berry crop.
Course Aims:
Differentiate between different types of berry fruit cultivars
Determine varieties of berry fruit suitable for growing in a specified locality
Explain the cultural treatment for a range of berry fruits, in specified situations
Determine how to propagate a range of different berry plants
Explain the harvesting of different berry crops
Develop strategies for commercial success in a berry fruit enterprise
Detailed Course Outline
This course is made up a number of lessons or units.  Each of these has self assessment questions, a set task (practical homework) and an assignment which you can upload online.  Click below to read about each of the lessons and what you will learn.
There are 8 lessons in this course:
Introduction
Review of the system of plant identification
Plant Families, Species, Cultivars, Varieties
What is a Berry -Botanical Characteristics (Simple fruits, Compound Fruits)
Information contacts (ie: nurseries, seed, clubs etc.)
Which Varieties to Grow
Site Selection,
How much land
Site Characteristics
Climate
Winter Chilling Requirements
Biological Considerations
Further Considerations affecting what to Grow
Review of Significant Berries including
Blackcurrant
Blueberry
Brambleberry
Blackberry
Other Rubus species
Cranberry
Gooseberry
Grape
KiwiFruit
Passionfruit
Raspberry
Strawberry
Lesser Grown Varieties of Berry Plants
Alpine Strawberry
Cape Gooseberry
Elderberry
Goji berry
Guava
Hardy Kiwi Fruit
Lignoberry
Pepino
Tree Tomato
Mulberry
Production Plan for Berry Cropping
Culture
Soils
Planting
Staking
Mulching
Watering
Pest & disease
Feeding
Pruning
Protection from wind, salt, air, etc.
Propagation
Methods of propagating berries
Seed, Cuttings, Layering
Aids to Propagation
Hardening off Young Plants
Propagation of selected varieties
Weed Control & Irrigation
What is a Weed
How Weeds Spread
Preventative methods of Control
Eliminating growing weeds
Identifying Weeds
Water Infiltration and Retention
Drainage
Improving water Infiltration
Soil Moisture Classes
Measuring Water Available to Plants
When to Irrigate
Irrigating Berry Crops
Harvesting & Marketing Berries
When and How to Harvest
Understanding Fruit Ripening
Harvesting Techniques
Post Harvest Treatments
Commercial Berry Growing
Marketing Berries
The Marketing Process
Understanding Supply and Demand
Cost, Quality and Quantity characteristics in a Crop
Farm Layout for Better Management
When you have completed the lessons of your Certificate course, you will be given the option of taking the optional exam. It's okay if you don't want the exam, we still issue your Careerline Certificate. For Advanced Certificates however, the exam is compulsory (per module) and are included in the course fee.
Get Free Info Pack
Get your free info pack, just fill in the form below and we'll send it out.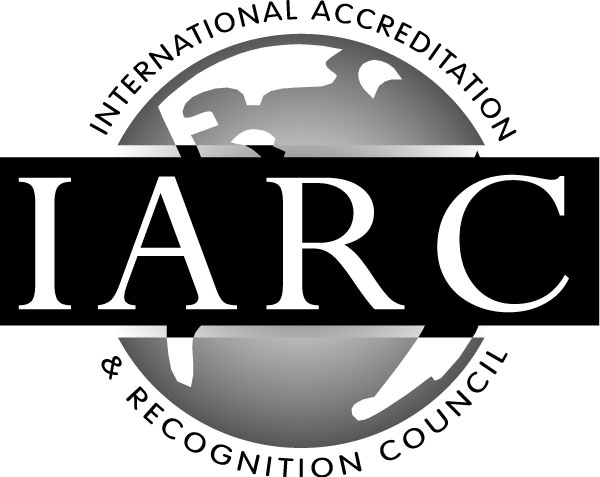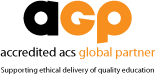 Agriculture spans a wide variety of specializations.  Who your tutor is will depend on which area of agriculture you are studying.  Upon enrollment you will be assigned your own personal tutor who is there to support you throughout your studies.
Get access to your course content anywhere, anytime and study at your own pace.
Connect with other like-minded students and get help from the teacher whenever you have a question.
Graduate from your course knowing that you have what it takes to reach your next step.
Frequently Asked Questions
Can I pay in installments?
Yes! We offer great payment plans, however full payment up front is the cheapest. You can choose the best payment plan for you from the course page, or call us on 07 55368782 to talk to one of our course consultants for a custom plan.
Can I study from anywhere in the world?
We have many international students. Careerline's range of courses are suitable for any one, anywhere in the world.
Do I get a discount if I enroll in a second course?
Yes. You may claim a 5% fee discount when you enroll in a second course, and a further 10% off a three-course package.
Do I have to sit an Exam?
No. If you are enrolled in a Certificate course (100hrs), the exam is optional. You will be issued with a certificate which proves that you are competent in all units, if you choose not to sit the exam.
Do you have set start dates?
There are no set start dates, you may start at any time. Our courses are all self-paced. As our home page says, 'Courses for Anyone, Anywhere, Anytime'. 'Anytime' includes the start time of your choice. However, we do encourage our students to submit assignments on a regular basis. Wherever possible, we suggest developing a study routine.