Commercial Vegetable Production Online Course
Develop the skills and knowledge necessary for commercial vegetable production, examining in depth different techniques of production.
Learn the importance of soils, plant-cultural practices and pest and disease management as an excellent method to obtain optimum crop production.  A general overview of vegetable crop management including post harvest and marketing.
Note: This course shares topics with  Commercial Organic Vegetable Growing and it would be best to choose your area of interest and the corresponding course rather than do both courses.
Course Aims:
Select appropriate vegetable varieties for different situations
Explain general cultural practices used for vegetable production
Explain the management of potential problems, including pests, diseases, weeds, and environmental disorders in vegetable production
Explain alternative cultural techniques, including greenhouse and hydroponic production, for vegetables
Determine specific cultural practices for selected vegetable varieties
Determine the harvesting, and post-harvest treatment of different vegetables
Develop marketing strategies for different vegetables
Detailed Course Outline
This course is made up a number of lessons or units.  Each of these has self assessment questions, a set task (practical homework) and an assignment which you can upload online.  Click below to read about each of the lessons and what you will learn.
There are 8 lessons in this course:
Introduction to Vegetable Growing
Making the farm Pay
Understanding economic principles -supply and demand, scale of economy, etc.
Planning for the farm
Production planning
Financial planning and management
Land care and land management
Marketing
Personal welfare
Risk management -spreading risk, quality management, contingency planning, liquidity
Creating a sustainable farm enterprise
Planning for sustainability
Planning for drought
Crop selection
Monocultures
Alternating crops, broad acre or row crops
Growing Brassicas -Cabbage, Cauliflower, Brussels Sprouts, Pak Choi, Broccoli, Radish, Turnip
Growing Legumes -Beans, Broad Beans, Peas
Growing Lettuce, Onions, Potatoes
Cultural Practices for Vegetables
Explain general cultural practices used for vegetable production.
Crop rotation
Soils
Plant foods
Cover Crops
Legumes and inoculation
Growing various cover crops -Barley, Buckwheat, Canola, Lucerne, Field pea, Lupins, Oats, Sorgham, Clover, etc.
Ways of using a cover crop
Cultivation techniques
Compost
Crop Scheduling
Planting Vegetables -seed, hybrid seed, storing seed, sowing seed
Understanding Soils
Dealing with Soil Problems
Plant nutrition and feeding
Pest, Disease & Weed Control
Weed control -hand weeding, mechanical, chemical and biological weed control methods
Integrated Pest Management
Non chemical pest control
Understanding Pesticide labels
Understanding the law in relation to agricultural chemicals
Plant Pathology introduction
Understanding Fungi
Understanding insects, virus and other pathogens
Insect control -quarantine, clean far5ming, chemicals, biological controls
Review of common diseases
Review common pests
Review common environmental problems
Review common weeds
Hydroponic and Greenhouse Growing
Introduction to hydroponics
Types of systems
Nutrient solutions
NFT and other systems for vegetable production
Growing in a greenhouse (in the ground or hydroponics)
Components of a Greenhouse System
Types of Greenhouses and common greenhouse designs (venlo, mansard, wide span, multi span, poly tunnel, Sawtooth, Retractable roof, etc)
Shade houses, Cold Frames
Environmental Control -heating, ventilation, lighting, etc
Controlling moisture (misting, fog, etc)
Review of various vegetables -Cucurbits (Cucumber, Melon, Pumpkin, Watermelon, Zucchini)
Growing Selected Vegetable Varieties
Determine specific cultural practices for selected vegetable varieties.
Tropical Vegetables – Sweet Potato and Taro
Less common vegetables – Globe Artichoke, Jerusalem Artichoke, Asparagus, Chicory, Endive, Garlic, Leek, Okra, Rhubarb
Other Crops -Beetroot (Red Beet), Capsicum, Carrot, Celery, Sweet Corn, Eggplant, Parsnip, Spinach
Irrigation
Water and Irrigation
Infiltration
Internal Drainage
Flood, Sprinkler and Trickle irrigation
The objective of irrigation
Transpiration and Wilting Point
When to irrigate Timing irrigations
Detecting water deficiency or excess
Understanding soil moisture
Pumps, sprinklers and other equipment
Water hammer
Improving Drainage
Managing erosion
Harvest & Post-Harvest
Introduction to harvesting
Post harvest treatment of vegetables
Cooling harvested produce
Harvesting tips
Storing vegetables
Marketing Vegetables
Introduction
Standards for cost efficiency, quality and quantity
Options for Marketing Produce
Market Research
How to sell successfully
When you have completed the lessons of your Certificate course, you will be given the option of taking the optional exam. It's okay if you don't want the exam, we still issue your Careerline Certificate. For Advanced Certificates however, the exam is compulsory (per module) and are included in the course fee.
Get Free Info Pack
Get your free info pack, just fill in the form below and we'll send it out.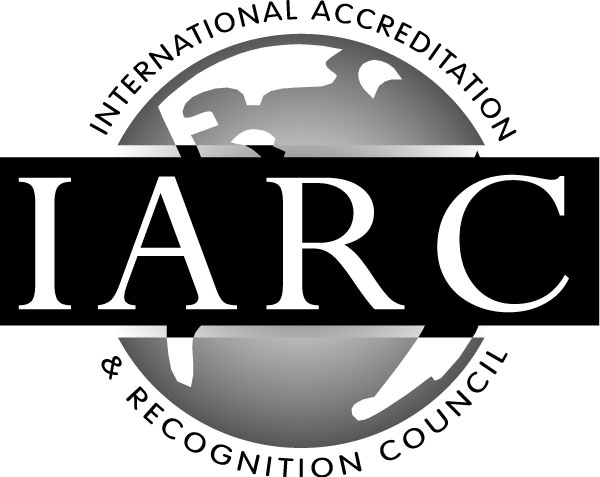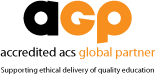 Agriculture spans a wide variety of specializations.  Who your tutor is will depend on which area of agriculture you are studying.  Upon enrollment you will be assigned your own personal tutor who is there to support you throughout your studies.
Get access to your course content anywhere, anytime and study at your own pace.
Connect with other like-minded students and get help from the teacher whenever you have a question.
Graduate from your course knowing that you have what it takes to reach your next step.
Frequently Asked Questions
Can I pay in installments?
Yes! We offer great payment plans, however full payment up front is the cheapest. You can choose the best payment plan for you from the course page, or call us on 07 55368782 to talk to one of our course consultants for a custom plan.
Can I study from anywhere in the world?
We have many international students. Careerline's range of courses are suitable for any one, anywhere in the world.
Do I get a discount if I enroll in a second course?
Yes. You may claim a 5% fee discount when you enroll in a second course, and a further 10% off a three-course package.
Do I have to sit an Exam?
No. If you are enrolled in a Certificate course (100hrs), the exam is optional. You will be issued with a certificate which proves that you are competent in all units, if you choose not to sit the exam.
Do you have set start dates?
There are no set start dates, you may start at any time. Our courses are all self-paced. As our home page says, 'Courses for Anyone, Anywhere, Anytime'. 'Anytime' includes the start time of your choice. However, we do encourage our students to submit assignments on a regular basis. Wherever possible, we suggest developing a study routine.