Cut Flower Bulbs Online Course
This course is designed to develop your ability to select and cultivate appropriate varieties of bulbs as cut flowers, in different situations.
It gives you an understanding of the plant families bulbs belong to, their cultural needs, how to prevent and treat pest and disease problems plus the basis of horticultural knowledge: soil types and plant nutritional needs.
Course Aims:
Describe cultural practices for production of different cut flower bulbs, including the basis of all good Horticulture with understanding of soils, plant nutrition, and weed control
Understand the initiation and development of flowers in plants with bulbs, rhizomes, tubers, corms or other specialized parts. A look at the factors affecting the flowering stages
Learn how to manage any pests and diseases for a crop of cut flower bulbs or in the home garden
Manage the quantity and quality of a crop of cut flower bulbs, both grown in the open and in a greenhouseIn this lesson we also have a good look at the various systems of growing cut flower bulbs in greenhouses and look at ways to manage the environmental conditions in them
Learn about the management and the harvest/post-harvest of cut flower bulbs
Explain the production of Lilium and Gladioli cut flower crops
Explain the production of Narcissus cut flower crops
Explain the production of Iris and Gladioli cut flower crops
We look at the a comparison of a variety of different cut flower bulb crops
Detailed Course Outline
This course is made up a number of lessons or units.  Each of these has self assessment questions, a set task (practical homework) and an assignment which you can upload online.  Click below to read about each of the lessons and what you will learn.
There are 10 lessons in this course:
Introduction to Cut Flower Bulb Production
Floriculture: An Overview
Flower Structure
How Plants Grow
Specialised Vegetative Structures
Hydroponics: An Introduction
Cultural Practices Affecting Production of Flowering Bulbs
Understanding Soil
Soil Chemical Characteristics
Soil or Plant Tissue Analysis
Soil Degradation and Other Problems with Soils
The Nutrient Elements
Diagnosis of Nutritional Problems
Fertilisers
Weed Control
Flower Initiation & Development
Encouraging Plants to Flower Out of Season
How Plants Modify their Environment
Planting Bulbs
Potting Soil Mixes
Pest & Disease Control
Pests and Diseases
Plant Viruses: Their Detection and Diagnosis
Pests
Environmental Problems
Managing Yield, Greenhouse Culture
Greenhouse Growing
Types of Greenhouses
Commonly Used Greenhouse Designs
Shade-Houses
Siting Greenhouses
Greenhouse Benches and Beds
Environmental Control in Greenhouses
Heating, Cooling and Ventilation Systems
Lighting Equipment
Horticultural Management in a Greenhouse
Plants and Water
Greenhouse Irrigation Methods
Growing Bulbs in the Open Ground
When to Irrigate Field Grown Bulbs
Irrigation Types
Management, Harvest & Post Harvest
Managing a Market Design
Standards
Marketing Your Flowers
Aging in Cut Flowers
Gladiolus and Liliums
Species
Classification into Divisions
Growing Conditions
Planting
Propagation
Pests and Diseases
Nutrient Requirements
Special Cultural Techniques
Problems
Harvest and Post Harvest
Narcissus
Growing Conditions
Nutrient Requirements
Planting
Problems
Harvest and Post Harvest
Varieties
Trumpet Types
Large Cupped Types
Small Cupped Types
Double Flowered Types
Jonquilla Types
Poetaz and Tazetta
Cyclamineus
Bulb Cuttings
Scaling
Twin Scaling
Sectioning
Basal Cuttage (Chipping)
Coring
Where to Plant Bulb Cuttings
Iris
Classification of Iris
Growing Conditions
Nutrient Requirements
Suitable Systems
Planting
Problems
Harvest
Propagation
Gladiolus (Iridaceae)
Other Bulbs
Alstroemeria (Peruvian Lily)
Amaryllis
Dahlia
Freesia
Hyacinth
Ranunculus
Orchids
Judging Flowers
When you have completed the lessons of your Certificate course, you will be given the option of taking the optional exam. It's okay if you don't want the exam, we still issue your Careerline Certificate. For Advanced Certificates however, the exam is compulsory (per module) and are included in the course fee.
Get Free Info Pack
Get your free info pack, just fill in the form below and we'll send it out.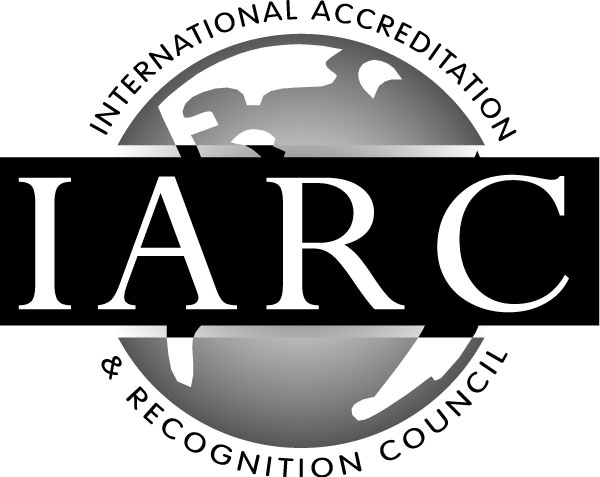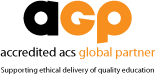 Agriculture spans a wide variety of specializations.  Who your tutor is will depend on which area of agriculture you are studying.  Upon enrollment you will be assigned your own personal tutor who is there to support you throughout your studies.
Get access to your course content anywhere, anytime and study at your own pace.
Connect with other like-minded students and get help from the teacher whenever you have a question.
Graduate from your course knowing that you have what it takes to reach your next step.
Frequently Asked Questions
Can I pay in installments?
Yes! We offer great payment plans, however full payment up front is the cheapest. You can choose the best payment plan for you from the course page, or call us on 07 55368782 to talk to one of our course consultants for a custom plan.
Can I study from anywhere in the world?
We have many international students. Careerline's range of courses are suitable for any one, anywhere in the world.
Do I get a discount if I enroll in a second course?
Yes. You may claim a 5% fee discount when you enroll in a second course, and a further 10% off a three-course package.
Do I have to sit an Exam?
No. If you are enrolled in a Certificate course (100hrs), the exam is optional. You will be issued with a certificate which proves that you are competent in all units, if you choose not to sit the exam.
Do you have set start dates?
There are no set start dates, you may start at any time. Our courses are all self-paced. As our home page says, 'Courses for Anyone, Anywhere, Anytime'. 'Anytime' includes the start time of your choice. However, we do encourage our students to submit assignments on a regular basis. Wherever possible, we suggest developing a study routine.