Cut Flower Production Online Course
This diverse course introduces you to the fundamental knowledge required to set up your own cut flower business or to work for a commercial grower.
Cut flower growing has experienced rapid expansion in recent decades, resulting in increased demand for training in the skills and knowledge required by this industry, and increased opportunity for profit by the small business operator or advanced hobbyist.   This course provides a thorough basic training for the commercial cut flower grower.
Course Aims:
Explain the physiological processes which affect flower development in plants
Identify plant varieties suitable for commercial cut flower production
Evaluate the suitability of different plants as cut flower crops
Determine soil and nutrition requirements for cut flower growing
Determine the cultural requirements for commercial production of a cut flower crop
Determine harvest and post-harvest management practices for cut flower crops
Develop a production plan for a cut flower crop
Determine export market opportunities for cut flowers
Detailed Course Outline
This course is made up a number of lessons or units.  Each of these has self assessment questions, a set task (practical homework) and an assignment which you can upload online.  Click below to read about each of the lessons and what you will learn.
There are 10 Lessons in this course:
Introduction to Cut Flower Production
Scope and Nature of the Flower Industry
International Flower Market
Succeeding in the Trade
Flower Structure
Development of a Flower
Introduction to Hydroponic Culture
Understanding plant growth, roots, stems, flowers, leaves
Types of flowers, perennials, bulbs.
Review of Flower Crops, Alstroemeria, Antirrhinum, Amaryllis, Anigozanthus, Aster Carnation, Chrysanthemum, Dahlia, Freesia, Gerbera, Gladiolus, Iris, Narcissus, Orchids, Rose, Stock and others.
Soils and Nutrition
Soil composition
Soil texture
Soil structure
Colloids
Peds
Characteristics of clay, sand and loam soils
Naming the Soil
Improving Soil Structure
Improving fertility
Benefits of adding organic matter to soils
Soil life, earthworms, mycorrhyzae, nitrogen fixing, etc.
Soil Water
Understanding dynamics of water loss
Improving soil water retention
Types of soil water (Hygroscopic, Gravitational)
Soil analysis
Plant tissue analysis for soil management
Measuring pH
Other soil testing (testing salinity, colorimetry, etc)
Measuring Water availability to plants
Soil Degradation and rehabilitation (Erosion, Salinity, Acidification, etc)
Soil Chemical Characteristics
Nutrient availability and pH
The nutrient elemernts, major, minor, total salts
Diagnosing nutritional problems
Fertilisers (types, application, etc)
Natural Fertilisers
Fertiliser Selection
Composting methods
Soil mixes and potting media
Cultural Practices
Site selection
Production
Cultivation techniques
Using cover crops
Green manure cover crops
Nitrogen Fixation in legumes
Crop rotation
Planting procedure
Staking
Bare rooted plants
Time of planting
Mulching
Frost protection
Managing sun
Managing animal pests, birds, etc.
Pruning
Water management and Irrigation
When to irrigate
Period of watering, cyclic watering, pulse watering, etc
Sprinkler irrigation
Trickle irrigation
Sprinkler systems, portable, permenant, semi permenant, travelling
Types of sprinler heads
Sprinkler spacings
Selecting surface irrigation methods
Weed control
Preventative weed management
Hand weeding
Mechanical weeding
Chemical weed control
Classification of weedicides
Natural Weed Control Methods
Review of common weeds
Flower Initiation and Development
How flowers Age
Managing flower longevity
Effects of Carbon Dioxide
Getting plants to flower out of season
Types of flower response to temperature
Ways to cause controlled flowering
Narcissus flower management
Managing Azalea flowering
Seed sources
Hydroponics for controlled growth
Pest and Disease Control
Integrated Pest Management
Chemical Methods of Pest Control
Chemical labels
Non Chemical methods of pest control
Pest and Disease Identification and Management on flower crops
Anthracnose
Blight
Canker
Damping off
Galls
Leaf Spot
Mildew
Rots
Rust
Smut
Sooty Mould
Virus
Wilt
Caterpillars
Leafhoppers
Mealy Bugs
Millipedes
Mites
Nematodes
Scale
Slugs or Snails
Thrip
Whitefly
Viruses,
Others
Environmental Problems
Australian Natives and Related Plants
Proteaceae Plants (Aulax, Banksia, Dryandra, Grevillea, Hakea, Isopogon, Leucadendron, Leucospermum, Macadamia, Mimetes, Persoonia Protea, Serruria and Telopea.)
Culture of Proteaceae cut flowers
Proteaceae propagation
Anigozanthus
Other Australian Cut Flowers
Greenhouse Culture
The greenhouse business
Greenhouse system
Components of a greenhouse
What can be grown in a greenhouse
Siting greenhouses
Types of greenhouses
Shadehouses
Cold frames
Heated propagators
Framing and cover materials
Thermal screens
Wind breaks
Benches and beds
Environmental control; Temperature, moisture, irrigation, shading -both natural and with blinds/curtains, light-including supplemented light if needed, ventilation, levels of CO2, mist/fogging
Photosynthesis
Plants that respond to Carbon dioxide
Day length manipulation
Lighting and heating equipment
Horticultural management within the greenhouse
Harvest and Post Harvest
Harvesting
Flower deterioration
Post harvest
Shelf life
Major factors that affect shelf life
Post harvest treatments
Other treatments
Grading standards
Conditioning flowers for market
Harvesting and grading carnations
Harvest and post harvest of selected orchids; Bud opening, transport, storing flowers
Cost Efficiency Standards
Quality Standards
Quantity Standards
Judging flowers
Developing a Production Plan
Managing a cut flower farm
Deciding what to grow
Production plans
Decisions that need to be made
Farm layout
Design of a store
Export Marketing
International flower marketing system
Aspects of export
Flower Exporting case study
Understanding marketing your produce
Consider your markets
Market research
What to research
How to sell successfully
When you have completed the lessons of your Certificate course, you will be given the option of taking the optional exam. It's okay if you don't want the exam, we still issue your Careerline Certificate. For Advanced Certificates however, the exam is compulsory (per module) and are included in the course fee.
Get Free Info Pack
Get your free info pack, just fill in the form below and we'll send it out.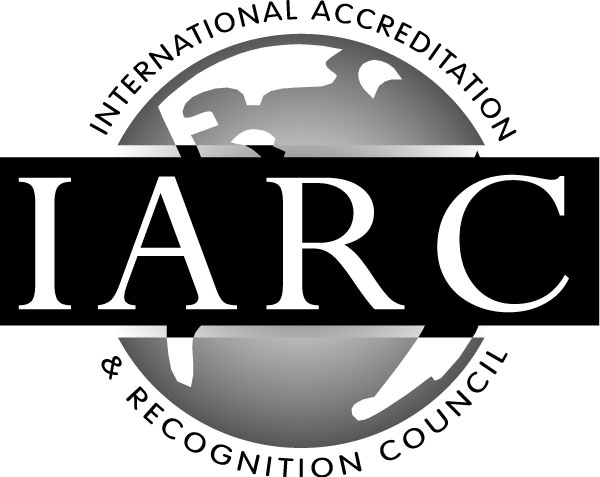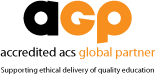 Agriculture spans a wide variety of specializations.  Who your tutor is will depend on which area of agriculture you are studying.  Upon enrollment you will be assigned your own personal tutor who is there to support you throughout your studies.
Get access to your course content anywhere, anytime and study at your own pace.
Connect with other like-minded students and get help from the teacher whenever you have a question.
Graduate from your course knowing that you have what it takes to reach your next step.
Frequently Asked Questions
Can I pay in installments?
Yes! We offer great payment plans, however full payment up front is the cheapest. You can choose the best payment plan for you from the course page, or call us on 07 55368782 to talk to one of our course consultants for a custom plan.
Can I study from anywhere in the world?
We have many international students. Careerline's range of courses are suitable for any one, anywhere in the world.
Do I get a discount if I enroll in a second course?
Yes. You may claim a 5% fee discount when you enroll in a second course, and a further 10% off a three-course package.
Do I have to sit an Exam?
No. If you are enrolled in a Certificate course (100hrs), the exam is optional. You will be issued with a certificate which proves that you are competent in all units, if you choose not to sit the exam.
Do you have set start dates?
There are no set start dates, you may start at any time. Our courses are all self-paced. As our home page says, 'Courses for Anyone, Anywhere, Anytime'. 'Anytime' includes the start time of your choice. However, we do encourage our students to submit assignments on a regular basis. Wherever possible, we suggest developing a study routine.