Greenhouse Cut Flowers Online Course
Learn how you can extend the growing season by expanding your cut flower range and supplying markets year-round. This is a diverse course for the serious grower.
Select your crop and use appropriate equipment and techniques to get a viable commercial outcome. Develop your ability to select and cultivate appropriate varieties of cut flowers in greenhouses.
Course Aims:
Describe the nature and scope of cut flower production in greenhouses
Determine key cultural practices that are commonly required to develop and maintain a good rate of growth in a cut flower crop
Explain the initiation and development of flowering in a cut flower crop
Determine management practices for cut flower crops grown in a greenhouse
Discuss a range of greenhouse management techniques related to cut flower production
Explain a range of greenhouse management techniques related to cut flower production
Determine a range of harvest and post-harvest techniques related to cut flower production
Determine greenhouse production techniques for selected herbaceous perennials
Determine greenhouse production techniques for selected annuals and biennials
Determine greenhouse production techniques for selected bulbs, corms, rhizomes or tubers
Determine greenhouse production techniques for selected filler plants
Determine greenhouse production techniques for roses and orchids
Detailed Course Outline
This course is made up a number of lessons or units.  Each of these has self assessment questions, a set task (practical homework) and an assignment which you can upload online.  Click below to read about each of the lessons and what you will learn.
There are 12 Lessons in this course:
Introduction to Cut Flower Production
Nature and scope of Cut Flower production
Flower Characteristics
What can you grow
Flower (botanical) structure
Hydroponics
Soils for Flower Growing
Soil pH, Cation Exchange Capacity, Conductivity
Cultural Practices
Planting procedure
Time of planting
Flowering Plant Nutrition
Watering
Pruning
Staking
Mulching
Environmental Protection
Factors affecting growth
Soil Testing
Flower Initiation and Development
Getting plants to flower out of season
Principles affecting rates and progress of flowering
Case Studies -Narcissus, Azaleas
Carbon Dioxide Enrichment
Pest & Disease Control
Managing problems in a greenhouse
Fungi
Pests
Media Sterilisation
Pest and Disease Control Measures
Greenhouse Management A
Greenhouse types
Fibreglass, glass, coreflute, film etc
Hotbeds
Cold Frames
Shade Houses
Misting Systems
Lights
Benches and Beds
Environmental Controls
Greenhouse Management B
Optimum Growth for Different Plants
Temperature control methods
Heat Loss
Heaters
Greenhouse irrigation
Cooling
Management, Harvest and Post Harvest
General rules for harvesting flowers
What flowers last longest
Customer requirements
Post harvest handling
Post harvest treatments
Managing a market garden
Crop scheduling
Standards
Production costs and profit
Farm layout
Herbaceous Perennials
Perennials
Carnations
Chrysanthemums
Gerbera
Judging Flowers
Annuals & Biennials
Antirrhinum
Aster
Stock
Centaurea
Delphinium
Limonium
Zinnia
Bulbs, Corms, Tubers & Rhizomes
Alstroemeria
Amaryllis
Dahlia
Freesia
Gladiolus
Iris
Lilium
Tulip
Filler Plants
What is a filler
Gypsophila
Ferns
Heliconias
Calathea
Miscellaneous Greenhouse Cut Flowers
When you have completed the lessons of your Certificate course, you will be given the option of taking the optional exam. It's okay if you don't want the exam, we still issue your Careerline Certificate. For Advanced Certificates however, the exam is compulsory (per module) and are included in the course fee.
Get Free Info Pack
Get your free info pack, just fill in the form below and we'll send it out.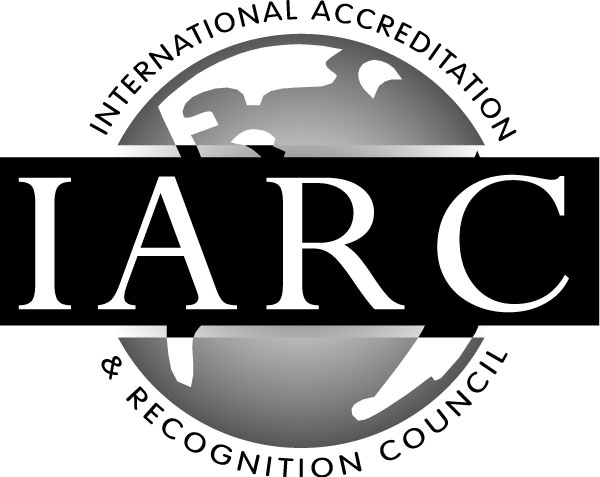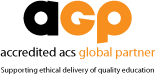 Agriculture spans a wide variety of specializations.  Who your tutor is will depend on which area of agriculture you are studying.  Upon enrollment you will be assigned your own personal tutor who is there to support you throughout your studies.
Get access to your course content anywhere, anytime and study at your own pace.
Connect with other like-minded students and get help from the teacher whenever you have a question.
Graduate from your course knowing that you have what it takes to reach your next step.
Frequently Asked Questions
Can I pay in installments?
Yes! We offer great payment plans, however full payment up front is the cheapest. You can choose the best payment plan for you from the course page, or call us on 07 55368782 to talk to one of our course consultants for a custom plan.
Can I study from anywhere in the world?
We have many international students. Careerline's range of courses are suitable for any one, anywhere in the world.
Do I get a discount if I enroll in a second course?
Yes. You may claim a 5% fee discount when you enroll in a second course, and a further 10% off a three-course package.
Do I have to sit an Exam?
No. If you are enrolled in a Certificate course (100hrs), the exam is optional. You will be issued with a certificate which proves that you are competent in all units, if you choose not to sit the exam.
Do you have set start dates?
There are no set start dates, you may start at any time. Our courses are all self-paced. As our home page says, 'Courses for Anyone, Anywhere, Anytime'. 'Anytime' includes the start time of your choice. However, we do encourage our students to submit assignments on a regular basis. Wherever possible, we suggest developing a study routine.