Outdoor Plant Production (Crops) Online Course
CROP GROWING COURSE – NUTS, FRUITS, BERRIES, HERBS, VEGETABLES & CUT FLOWERS LEARN TO GROW CROPS SUCCESSFULLY OUTDOORS.
Gain skills and knowledge necessary to grow and sell many different crops. Study in your time and at your own pace. This course provides a thorough knowledge framework in outdoor production of common crops.
Learn about site & crop selection, soil management, cut flowers, vegetables, berries, nuts, herbs, tree fruits, other crops, managing a market garden and more.
Course Aims:
Explain different cropping systems and their appropriate application for the production of different types of crops.
Evaluate and explain organic plant production, and the requirements in at least two different countries, to achieve organic certification.
Explain the function of soils and plant nutrition in outdoor cropping systems.
Describe the commercial production of a range of nursery stock.
Describe the commercial production of a range of tree fruit crops.
Explain techniques used to produce a range of soft fruits.
Explain techniques used to grow a range of vegetables.
Explain the commercial production of outdoor-grown cut flowers.
Describe the commercial production of herbs, nuts and other miscellaneous crops.
Identify the risks that may occur in outdoor crop production.
Detailed Course Outline
This course is made up a number of lessons or units.  Each of these has self assessment questions, a set task (practical homework) and an assignment which you can upload online.  Click below to read about each of the lessons and what you will learn.
There are 10 lessons in this course:
Crop Production Systems
Scope and nature of Crop Production
Purpose for Growing –Subsistence crops, Marketable Crops
Finding reliable resource information
Types of Cropping –row crops, broad acre, hydroponics, container crops, etc
Monoculture vs Polyculture
Citrus
Berry Fruits
Nuts
Vines
Pome Fruits
Stone Fruits
Vegetables
Cut Flowers
Nursery Crops
Fibres
Oils Seeds
Other Crops
Review of six different crops
Organic Crop Production
What is organic growing
Organic certification
Organic Growing Techniques
Composting
Factors that affect Nitrogen release from organic sources
Mycorrhizae
Versicular – Arbuscular mycorrhizae
Non mycorrhizal plants
Crop rotation
Using Legumes for soil improvement –nitrogen fixation
Rhizobium bacteria
Soils and Nutrition
Review of six different crops
Soil and Nutrition
Understanding what is in soil-solid particles, air, water
Soil structure –types of particles (gravel, sand, silt, colloids)
Peds
Water and Air
Soil Temperature
Soil Life –earthworms, bacteria, mycorrhizae
Improving soils
Sampling soils for testing
Naming a soil type
Soil problems
Loss of soil fertility –causes, implications, control
Erosion–causes, implications, control
Salinity –causes, implications, control
Soil compaction –causes, implications, control
Soil acidification –causes, implications, control
Build up of dangerous chemicals –causes, implications, control
Increasing organic matter
Phytotoxicity
Adding non organic materials to soil –lime, sulphur, gypsum, etc
Cation exchange capacity
Ph –acidity and alkalinity
Nutrient availability
Conductivity
Salinity
Plant Nutrition
Choosing a fertiliser
Total salts
Diagnosis of nutrient problems
Natural Fertilisers
Manures
Blood and bone
Rock dusts
Seaweed
Review of six different crops
Nursery Stock Production
Container or Field Growing
The Process -Propagation, Transplanting, Growing on, Marketing
Growing in containers
In ground nursery production
Propagation in the nursery –seed, cuttings
Potting up plants
Potting machines
Choosing what to grow and how to grow.
Nursery Standards
Cost Efficiencies
Quality control
Starting a production nursery
Revamping an existing nursery
Scope and nature of different plant products
Review of six different crops
Tree Fruit Production
Scope of tree fruits –deciduous and evergreen
Site selection for an orchard or plantation
Rootstocks
Field preparation
Production and training systems
Understanding Pollination
Understanding chilling requirements
Grading the harvest
Mechanised grading
Grading in different countries
Post harvest handling equipment
Review of six different crops
Soft Fruits Production
Scope –berries, bush and vines.
Growing grapes
Selecting a site for grapes
Climatic effects on grapes
Harvesting and marketing grape production
Strawberry Production
Where to plant strawberries
Grading soft fruits
Strawberry growing
Raspberries
Chinese Gooseberries (Kiwi Fruit)
Cape Gooseberry
Gooseberry
Mulberry
Blueberry
Elderberry
Currants
Cranberry
Bramble berries
Review of six different crops
Vegetable Production
Groupings of vegetables –brassicas, root and bulb crops, leaf and stem crops, cucurbits, fruit crops, etc
Factors affecting production
Planting methods –direct seeding, seedlings, crowns, tubers, offsets, etc
Seed sources –hybrid seed, collecting seed, etc
Storing seed
Sowing seed outdoors
Sowing seed under cover
Transplanting seedlings
Buying seedlings
Choosing what to grow
Review and comparison of around 40 different types of vegetables
Mushroom production
Harvesting and grading vegetables
Review of six different crops
Cut Flower Production
Scope of cut flower production
Harvesting and Storage
Grading
Cut flower standards
Alstroemeria
Antirrhinum
Amaryllis
Anigozanthus
Aster
Carnation
Chrysanthemum
Dahlia
Freesia
Gerbera
Gladiolus
Iris
Narcissus
Orchids
Roses
Stocks
Review of six different crops
Herbs, Nuts and Miscellaneous Crops
Growing Herbs
Propagating herbs
Review of 16 significant types of herbs
Harvesting herbs
Nut Production
Comparing eight significant nut crops
Walnut production
Chestnuts
Almonds
Peanuts
Macadamias
Pecan
Hazelnut
Filbert
Pistachio
Cashew
Review of six different crops
Crop Production Risk Assessment
Assessing the workplace –factors to consider
Consequences of an undesirable event
Keeping a work site safe
Duty of care –employer duties and employee duties
Manufacturer and other person duty of care
Protective clothing
Safety with tools and equipment
Safety with electricity
Tool maintenance
Harvest and storage risk
Review of six different crops
When you have completed the lessons of your Certificate course, you will be given the option of taking the optional exam. It's okay if you don't want the exam, we still issue your Careerline Certificate. For Advanced Certificates however, the exam is compulsory (per module) and are included in the course fee.
Get Free Info Pack
Get your free info pack, just fill in the form below and we'll send it out.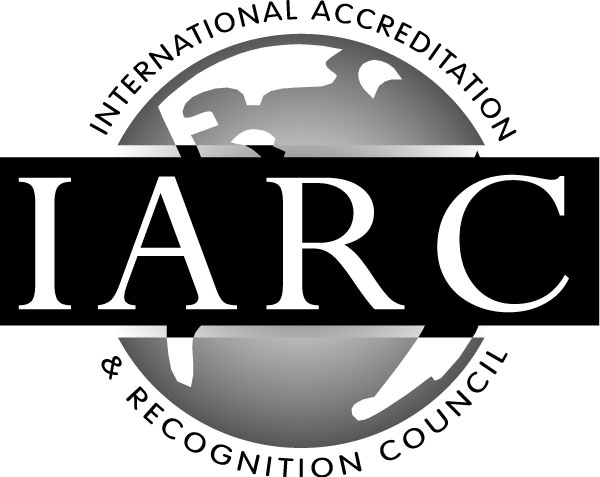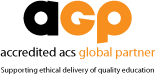 Agriculture spans a wide variety of specializations.  Who your tutor is will depend on which area of agriculture you are studying.  Upon enrollment you will be assigned your own personal tutor who is there to support you throughout your studies.
Get access to your course content anywhere, anytime and study at your own pace.
Connect with other like-minded students and get help from the teacher whenever you have a question.
Graduate from your course knowing that you have what it takes to reach your next step.
Frequently Asked Questions
Can I pay in installments?
Yes! We offer great payment plans, however full payment up front is the cheapest. You can choose the best payment plan for you from the course page, or call us on 07 55368782 to talk to one of our course consultants for a custom plan.
Can I study from anywhere in the world?
We have many international students. Careerline's range of courses are suitable for any one, anywhere in the world.
Do I get a discount if I enroll in a second course?
Yes. You may claim a 5% fee discount when you enroll in a second course, and a further 10% off a three-course package.
Do I have to sit an Exam?
No. If you are enrolled in a Certificate course (100hrs), the exam is optional. You will be issued with a certificate which proves that you are competent in all units, if you choose not to sit the exam.
Do you have set start dates?
There are no set start dates, you may start at any time. Our courses are all self-paced. As our home page says, 'Courses for Anyone, Anywhere, Anytime'. 'Anytime' includes the start time of your choice. However, we do encourage our students to submit assignments on a regular basis. Wherever possible, we suggest developing a study routine.