Viticulture Course Online
Study Viticulture Courses Online
Careerline Course's viticulture course is suitable for vineyard workers, vineyard managers and wine growers. Hobby farmers will get all the starting information they need to begin in the industry and enthusiastic amateur wine makers will find this course invaluable. As a starting point for people changing careers and wishing to pursue the idea of starting their own winery, this course is extremely popular.
You will learn a full range of necessary skills for successful viticulture including establishment of a vineyard, managing an existing vineyard, selecting suitable grape varieties, grape culture, harvest and post-harvest management and much more.
You will gain practical skills in grapevine culture and vineyard establishment and when these skills are used to run a business, a further course in agricultural marketing or a suitable group of courses from our business range would set the new winery on the path to success.
Study viticulture online
100 hours
Self paced
1-on-1 tutor support
Learn a wide range of viticulture subjects
Course Aims:
Choose an appropriate site for a vineyard.
Simple Soil tests
Measure pH
Determine water content of soil.
Choose appropriate grape varieties for different situations.
Develop criteria to be considered when selecting which grape varieties to grow.
Devise a procedure to establish a vineyard.
Specify the techniques used in the culture of grape vines.
Specify a procedure for harvest and post-harvest treatment of grapes.
Formulate marketing strategies for vineyard products.
Explain the basic principles of wine making.
Detailed Course Outline
This course is made up a number of lessons or units.  Each of these has self assessment questions, a set task (practical homework) and an assignment which you can upload online.  Click below to read about each of the lessons and what you will learn.
There are 10 Lessons in this course:
Introduction
Nature and scope of the viticulture industry both locally and world wide
Global viticulture
Major winegrowing areas around the world
The grape; genera and species
Rootstocks
Classification of grape varieties
Table grapes
Wine grapes
Dried fruit
Juice grapes
Canned grapes
Climate and Soils
Suitable climate and soil conditions for vineyard site establishment
Temperature; temperature calculations; latitude-temperature index and degree days
Sunlight
Rainfall
Soil; soil types and wine regions; understanding soils; texture; characteristics; soil structure; chemical characteristics of soils including pH and nutrient levels
Understanding plant nutrition
Soil water content
Simple soil tests; naming the soil
Problems with soil; erosion; salinity; structural decline; soil acidification; chemical residues
Selecting Grape Varieties
Appropriate grape varieties for different situations.
Grape types
Selection considerations
Matching the variety with the site
Varietal characteristics
Selecting wine grapes
Yeild
Reviewing important varieties; chenin blanc; chardonnay; semillion; muscat ottonel; muscadelle; gewurztraminer; cabernet sauvignon; carignan
Vitis rotundifolia
Wine grapes; raisin grapes; juice grapes
Importance of rootstocks
Purchasing plants
Phylloxera
Vineyard Establishment
Procedure to establish a vineyard
Vineyard planning
Site planning
Vineyard layout
Site preparation
Planting the vines
Vine spacing
Shelter belts
Crop infrastructure
Equipment
Grapevine Culture Part A (Training & Pruning)
Techniques used in the culture of grape vines
Pruning and training vines
Shoot spacing
Bud numbers
Vine spacing
How much to prune
Machine pruning
Summer pruning
Combination pruning
Pruning sultana vines
Trellising
Trellis construction
Guyot system
Geneva double curtain system
Head training
Cordoning
Kniffen systems
Umbrella kniffen system
Pergola training system
Grapevine Culture Part B (Weeds, Pests & Diseases)
Types of weeds
Controlling weeds
Safety proceedures when using agricultural chemicals
Laws and guidelines
Types of chemicals
Weed management before planting
Weed management in new vineyards
Weed management in established vineyards
Integrated pest management
Pest control in vineyards
Grape berry moth
Grape mealy bug
Grape leaffolder
Grapevine rust mite
Grape blossom midge
Flea beetles
Birds and arge animals
Disease control in vineyards
Fungal diseases; rots; mildew; eutypa dieback etc
Bacterial diseases
Viruses
Organic culture of grapes; organic pest and disease control
Companion plants
Managing environmental problems including air, water, damage, frost, hail, wind and shade
Water mangement; runoff; water saving
Grape clones and varieties
Grapevine Culture Part C (Irrigation & Feeding)
Irrigating and feeding grapes
Excessive irrigation
Seasonal effects of irrigation
Drip irrigation
Monitoring and timing
Feasibility of irrigation
Design considerations
Soil and water
Measuring water available to plants
Calculating permanent wilting point
Calculating field capacity of a vineyard
Available moisture range
Measuring air filled porosity
Tensiometer
Estimating water
Rate of growth
Climate
Drainage in vineyards; improving subsoil and surface drainage; subsurface drainage
Soil fertility; choice of fertilizer; timing of application; fertigation
Improving Grape Quality
Ways to ensure or improve grape quality.
Plant stock
Crop management
Post harvest impact on quality
Improving flower and fruit set
Second set
Girdling
Berry thinning
Harvesting & Selling
Procedure for harvest and post-harvest treatment
Harvesting
Testing for ripeness
Influence of weather
Harvesting techniques
Selling grapes
Vineyard resume
Selling grapes
Marketing contracts
Selling online
Developing a marketing plan
Advertising
Market research
Legal considerations with marketing
Wine
Basic principles of wine making
Overview of winemaking process
Production principles
Fermentation
Making white wine
Making red wine
Methods
When you have completed the lessons of your Certificate course, you will be given the option of taking the optional exam. It's okay if you don't want the exam, we still issue your Careerline Certificate. For Advanced Certificates however, the exam is compulsory (per module) and are included in the course fee.
Get Free Info Pack
Get your free info pack, just fill in the form below and we'll send it out.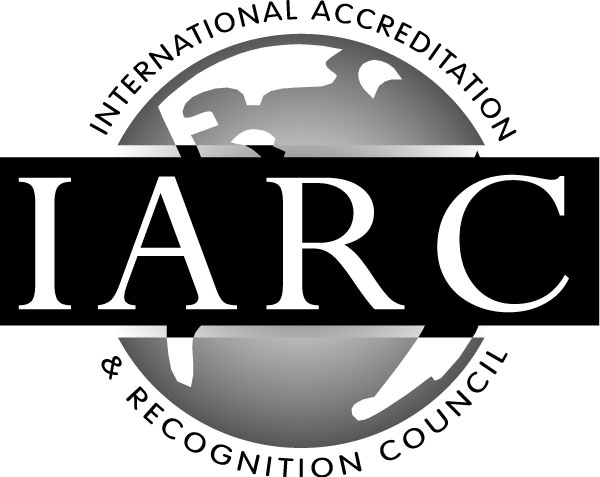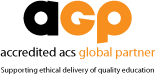 Agriculture spans a wide variety of specializations.  Who your tutor is will depend on which area of agriculture you are studying.  Upon enrollment you will be assigned your own personal tutor who is there to support you throughout your studies.
Get access to your course content anywhere, anytime and study at your own pace.
Connect with other like-minded students and get help from the teacher whenever you have a question.
Graduate from your course knowing that you have what it takes to reach your next step.
Frequently Asked Questions
Can I pay in installments?
Yes! We offer great payment plans, however full payment up front is the cheapest. You can choose the best payment plan for you from the course page, or call us on 07 55368782 to talk to one of our course consultants for a custom plan.
Can I study from anywhere in the world?
We have many international students. Careerline's range of courses are suitable for any one, anywhere in the world.
Do I get a discount if I enroll in a second course?
Yes. You may claim a 5% fee discount when you enroll in a second course, and a further 10% off a three-course package.
Do I have to sit an Exam?
No. If you are enrolled in a Certificate course (100hrs), the exam is optional. You will be issued with a certificate which proves that you are competent in all units, if you choose not to sit the exam.
Do you have set start dates?
There are no set start dates, you may start at any time. Our courses are all self-paced. As our home page says, 'Courses for Anyone, Anywhere, Anytime'. 'Anytime' includes the start time of your choice. However, we do encourage our students to submit assignments on a regular basis. Wherever possible, we suggest developing a study routine.