Classroom Delivery Skills Online Course
Classroom Delivery Skills is an online learning and training course that deals process of ensuring that classroom lessons run smoothly despite disruptive behavior by students. The course also covers the prevention of disruptive behavior. In this online course you will learn that there are many factors that influence the effectiveness of education: the curriculum; the information that is included or excluded; the skills and knowledge that the student begins with; choice of physical resources; delivery techniques; the student's commitment and aptitude; and the teacher's teaching abilities.
Course Aims:
Explain the role of communication between individuals in optimising the benefit of education.
Describe and use strategies to improve listening in order to correctly understand what another person is communicating to you.
Explain motivation as a factor in the teaching-learning situation and in the cultivation of an inquisitive approach to learning.
Select and cultivate motivational factors appropriate to particular classroom situations.
Describe practical techniques which can be used by an educator to motivate their students.
Describe practical techniques that can be used by an educator for managing their own stress, and also assisting students in stress management.
Identify, analyse and devise methods for dealing with conflict in an education setting.
Explain how to apply practical techniques to facilitate mediation in conflict situations in an educational setting.
There are 8 lessons in this course:
Interpersonal Communication in Education
Basic principles of communication
Verbal and non-verbal communication
Factors affecting communication
Self-awareness and communication
Reactive patterns
Intentions
Teacher student ratios
Factors affecting communication in a classroom
Student diversity
Student expectations
Teacher's needs and expectations
Society and culture
Communication and education approaches
Teacher-centered and student-centered learning
Verbal skills for classroom teaching
Questioning skills
Lecturing or giving a talk
Elements of lecturing.
Listening Skills
Stages of listening
Key elements of listening in a classroom
Obstacles to listening
Anxiety
Hearing
Lack of interest
Bias
Selective attention
Negativity
Listening skills
Active listening
Emphatic listening
Responding to received communications.
Understanding Motivation
What is motivation
Variables of motivation
Theories of motivation
Maslow's theory of motivation
Motivations
Primary motivator, Unlearned motivators
Secondary or learned motivators
Motivation and anxiety
Motivation and distress.
Motivational factors
Incentives
Internal and external incentives
Relational nature of incentives
Enhancing intrinsic motivators
Social reinforcers as incentives
Influence of groups on individual motivation
Social loafing.
Applying Motivation to Education
Motivation and goals
Expectations
Vicious and virtuous cycles
Practical applications
Assessing a person's current situation
Dealing with emotions
Identifying existing barriers to learning
Establishing goals and priorities
Locating and applying useful resources.
Stress Management
Flight or fight response
Long term problems
What happens when a person is stressed
Stress management program.
Conflict Management
What is conflict
Conflict handling techniques
Anger
Dealing with anger in others
Modifying anger
Role play and conflict management.
Mediation and Negotiation
What is negotiation?
Establishment groups
Community groups
Joint problem solving approach
Effective negotiating behaviour
Mediation
Mediator's responsibilities
Facilitation
Attributes of a good facilitator
Balance of power
Power imbalance
Group work and discussion
Conflict training exercises.
When you have completed the lessons of your Certificate course, you will be given the option of taking the optional exam. It's okay if you don't want the exam, we still issue your Careerline Certificate. For Advanced Certificates however, the exam is compulsory (per module) and are included in the course fee.
Get Free Info Pack
Complete the form below to get your free info pack.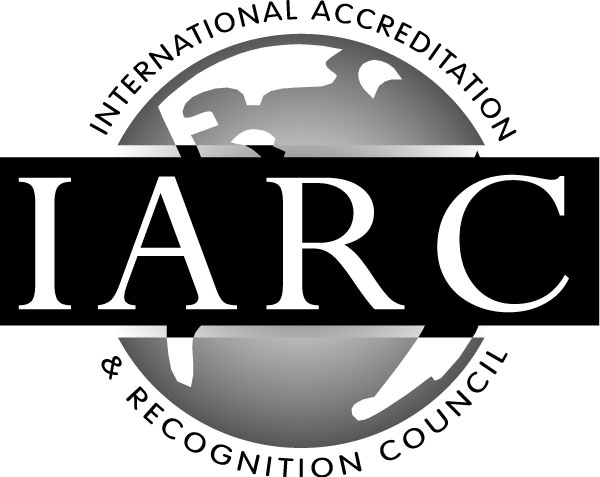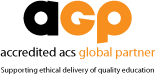 Our science courses are taught by a range of different tutors depending on the area of expertise.  We have specialised tutors in environmental science, animal (veterinary) science, human nutrition and health science and so on.  At enrollment you will be assigned your tutor who is an expert in that field.  You will receive a welcome email from them within 1 - 2 days of enrollment so you will be able to contact them as soon as you need to.
Some subjects such as biochemistry are an integral part of many sciences including animal (veterinary science), human health science and many parts of environmental science.  We have many experienced tutors who are qualified to teach introductory biochemistry.  Depending upon your particular interest in biochemistry we will assign a tutor in the appropriate field at enrollment.
Careerline (or CLC) has been in business since 2011. We offer over 360 online short courses with great features such as self-paced study, the choice of online or correspondence (just pick printed material when enrolling) study all with full tutor support from our incredibly talented tutors.
Our mission is to provide affordable, flexible education to anyone, anywhere, anytime! We believe that education should be available to all and that no education is wasted.  We are passionate about giving straight up advice on what are the best options for our future students and if we don't think a course if right for your purposes we'll tell you.
Frequently Asked Questions
Can I pay in installments?
Yes! We offer great payment plans, however full payment up front is the cheapest. You can choose the best payment plan for you from the course page, or call us on 07 55368782 to talk to one of our course consultants for a custom plan.
Can I study from anywhere in the world?
We have many international students. Careerline's range of courses are suitable for any one, anywhere in the world.
Do I get a discount if I enroll in a second course?
Yes. You may claim a 5% fee discount when you enroll in a second course, and a further 10% off a three-course package.
Do I have to sit an Exam?
No. If you are enrolled in a Certificate course (100hrs), the exam is optional. You will be issued with a certificate which proves that you are competent in all units, if you choose not to sit the exam.
Do you have set start dates?
There are no set start dates, you may start at any time. Our courses are all self-paced. As our home page says, 'Courses for Anyone, Anywhere, Anytime'. 'Anytime' includes the start time of your choice. However, we do encourage our students to submit assignments on a regular basis. Wherever possible, we suggest developing a study routine.